daily fantasy sports articles
BBL11 Fantasy Tips: Stars v Renegades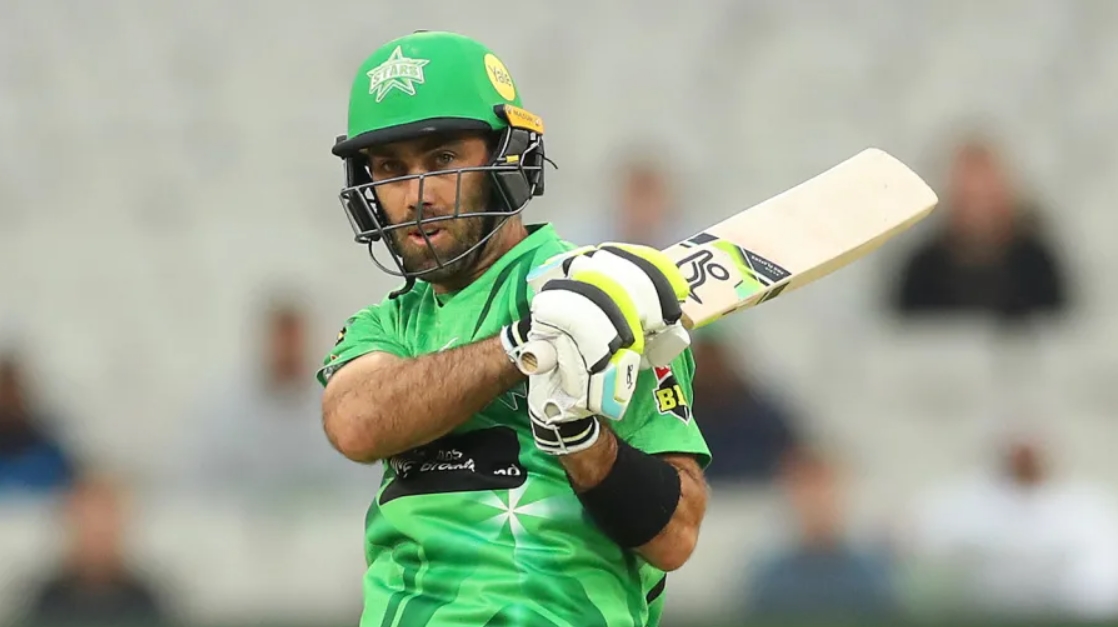 Well, wasn't that a whirlwind long weekend of BBL action. You can't say the cricket has been boring! It has been high quality, high drama and the fantasy scoring has been immense! The team that has been in the spotlight the Melbourne Stars who've had an extraordinary week, are backing up in the Melbourne derby on this holiday Monday. We are at the MCG for the Stars and the Renegades and with cool conditions for fans and players forecasted, this is going to be a very interesting game. Scheduled start is 1915 AEDT.
Draftstars have been smashing prize pools over the weekend and tonight we get another $25,000+ prize pool. Maybe if it spills once again, we may get $30k+ going forward!

The MCG has always been a notorious ground for lack of runs due to its huge dimensions square of the wicket. This is backed up by our BBL tools which show that the MCG lacks fantasy scoring for both Bat and Ball, but more emphasis is on the Bat. However, with the two matches held at the G this season, all teams have gone past 160+ runs with the Sixers chasing down 177. So, we may be seeing a trend away from low scores at the G.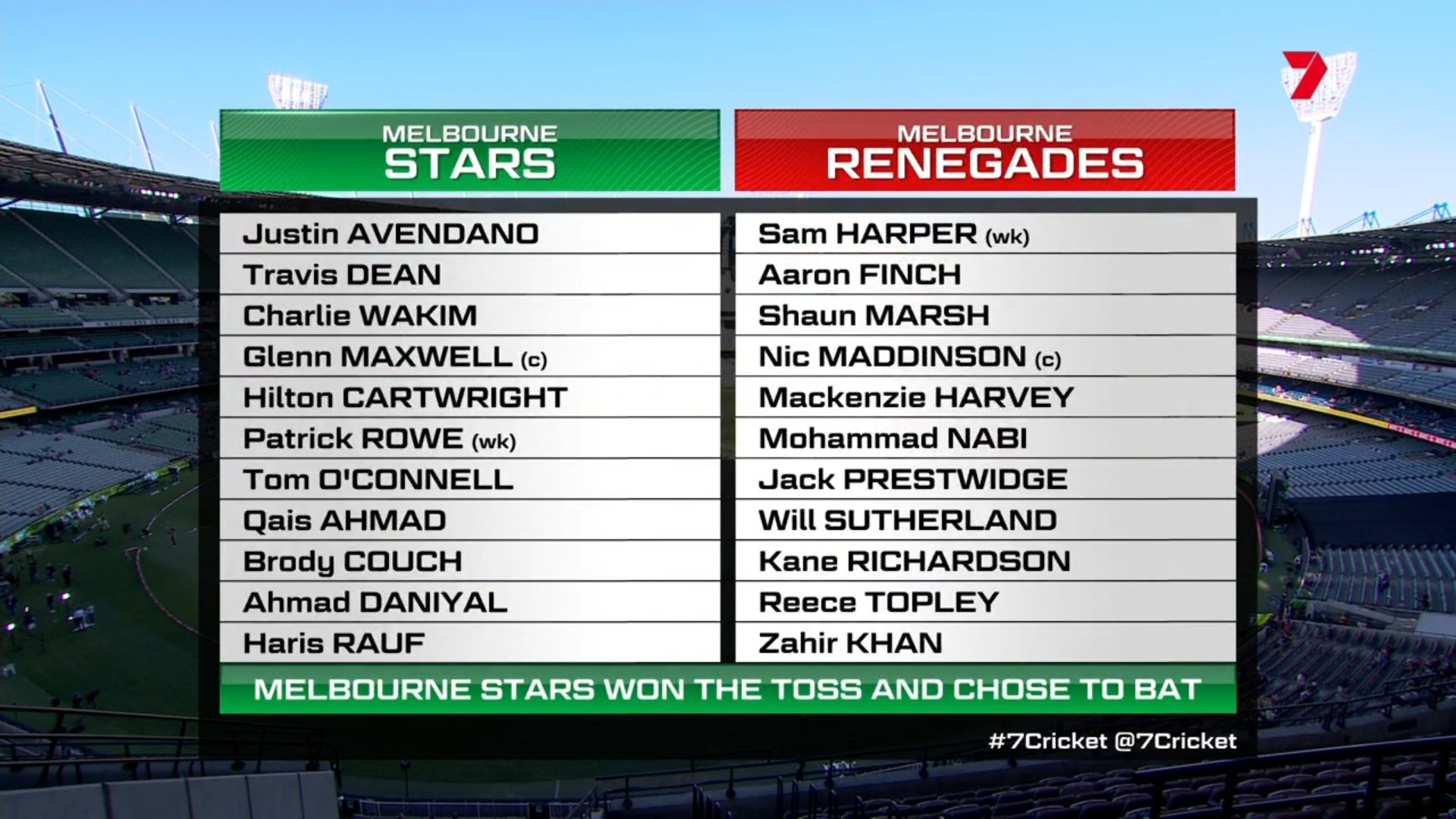 So, the replacements for the Stars are in and so far, it is what we have expected (bits and bobs pieces). Tom F Rogers looked pretty good after a shaking start, Draftstars saw enough to bump him up to $11,200 (UPDATE - Rogers is reported to have a positive COVID test and will be out). Justin Avendano was cruelly bumped down the order when they needed his "experience" (UPDATE - Avendano has a great chance to open the batting tonight) and Xavier Crone got a taste of it with a couple of overs. Charlie Wakim is Nick Larkin 2.0. There may be a couple of changes today to get the team balance right but expect the likes of Joe Clarke (UPDATE - Clarke is reported to have a positive COVID test and will be out), Glenn Maxwell, Haris Rauf, Qais Ahmad and Hilton Cartwright to be the popular choices on Draftstars. Travis Dean who plays for Victoria in the Sheffield Shield has been brought in and is likely to open. The Stars yesterday were the biggest dogs in the competition's history, today they were $2.15 outsiders but now pushed out to $2.65.
The Renegades occupy the bottom of the ladder with only the 1 win and now are on a 5-game losing streak. It is not to say they are a bad team, but they are getting games into their youth which will give them confidence in future seasons. Usually, a player sitting out due to being a close contact would be huge news, but not anymore! James Pattinson sat out the washed-out game at Coffs Harbour due to waiting for results from a PCR test. At time of publication, we are not sure of the results and the ramifications if he is out. But in better news for the team in Red, Shaun Marsh has been included in the rather large 18-man squad along with Nic Maddison who has remained in Melbourne after not travelling to Sydney as part of the Ashes squad. If this trio do play, then it would be the strongest Renegades team for the season. If they do all play, then the Renegades options are starting to look rather expensive (7 players are $15k+). For a team that is favoured slightly we might have to bite the bullet and trust experience over the replacements.
Looking for Draftstars scores from previous editions from the BBL? Our Free Players Logs + Ground Fantasy breakdowns are now available in Data Tools
Love It – Glenn Maxwell $22,500
I am not worried about his form at all. This is Maxwell's team, and he needs to bowl his 4 overs and be the main man with the bat for the Stars to be successful. Outside of his two big fantasy scores there has been a lot of dust, which carries a lot of risk at $22,500 but at home against cross town rivals means we may get "The Big Show" today.
Love It – Travis Dean $8,000
Well, it is next man up mentality for the Stars bringing in the Victorian opener to replace Tom Rogers. Draftstars have added him to the player pool, and he is at the bargain price of $8,000. The last first-class match for Dean was for Victoria when he carried the bat back in November for 144no against the Blues. He should open and this allows to get the likes of Maxwell into your teams.
Don't Love It – Mohammad Nabi $15,700
Pretty easy fade when you consider his lack of form with the bat and now becoming non-existent with his bowling figures. Has not scored more than 12 runs with the bat and has bowled only 2 overs in three games. Very happy to continue to leave Nabi alone for the time being.
Don't Love It – Mackenzie Harvey $13,100
If Shaun Marsh is selected to play this either pushes Harvey down into the middle order (at least batting at 5) or could lose Harvey's spot in the side. Thus his salary will be too expensive to take a risk on the big surrounds of the MCG.
Who Knows – Patrick Rowe $8,800
Rowe is the Keeper for the St. Kilda Cricket Club in Melbourne and will be making his debut for the Stars. Not sure on his batting position but likely to take a mid to lower order spot. This should be good for Justin Avendano fans who may seem him elevated to the top of the order. Another day another who knows situation at the Stars!!!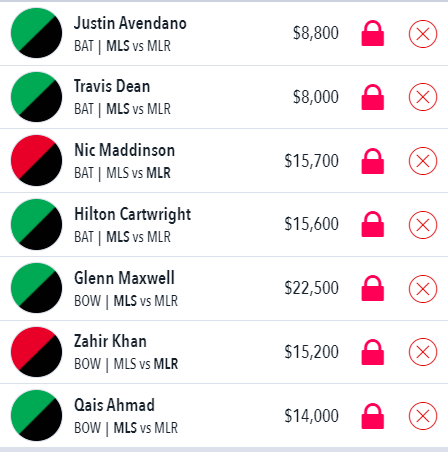 Always remember to gamble responsibly. When the fun stops, stop. If gambling is having a negative impact on your life, seek support at Gambling Help Online. 18+ only.