daily fantasy sports articles
Brons wins $100,000 AFL Contest; DFR Members hit $10 Million Winnings!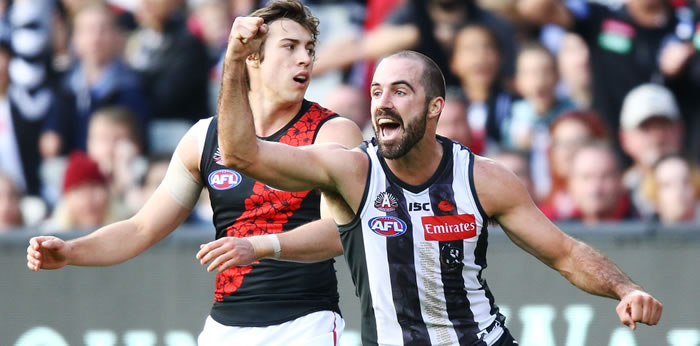 It was a massive day for daily fantasy sports fans in Australia yesterday. On a very special day in our calendar, ANZAC Day was commemorated with the traditional clash between Collingwood and Essendon and a massive $100,000 Guaranteed AFL contest at Draftstars in the biggest Australian DFS event of the year.
Many were sceptical as to whether Draftstars could hit such an ambitious guarantee, especially with the increase in buy-in from $15 to $20. However the Australian DFS community rallied behind the event, with 5,872 players entering to see the guarantee met with a final prize pool of $102,000.
It helped that the maximum number of entries was increased to 75, with the likes of "jayk123", "chriseddy999" and "Tryanhit" among those to lash out to their full allowance to give themselves the best chance of landing the $15,300 first place prize.
While those guys did make some great runs, the top prize would ultimate fall to "Brons" who amassed 857 fantasy points for a clear eight-point win over "Markeken" with "jayk123" in third spot.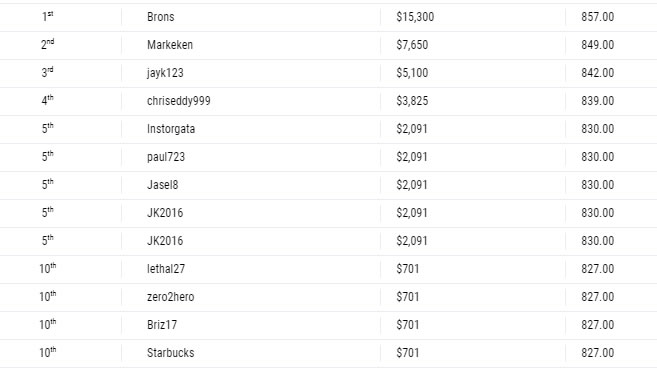 Brons, a 27-year old accountant from Melbourne, was thrilled with his victory, and we were thrilled to see one of our very own DFR members come out on top. We found out that Brons is also an Essendon supporter, so despite his team receiving a hiding on the field, he was still able to enjoy the day thanks to his fantasy team!
"I'm an Essendon fan and was just watching the game at home. I looked at my Draftstars teams at half time and they were not doing well, so I only checked once more before the final siren and was pretty shocked I'd won!" said Brons.
Brons is a regular DFS player and had amassed over $10,000 in winnings on Draftstars before yesterday's massive $15,300 score. Brons also picked up 3,194 DFR ranking points to see him climb to 76th in the Australian DFR rankings. Brons went pretty hard at this contest with a total of 20 entries, and 11 of those finished in the money for the top 1,500 players, but it was his lineup below which landed the top prize.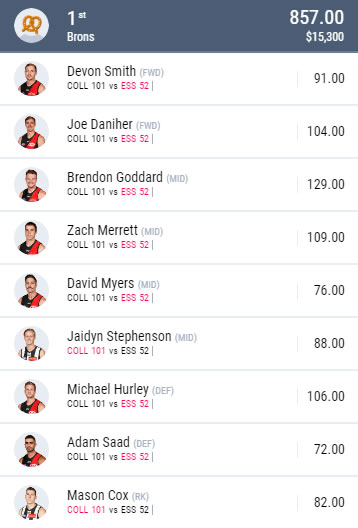 Plenty of DFR members were in the money in yesterday's $100,000 contest at Draftstars and that has helped our community tick past the milestone of $10 million in combined winnings. That's an enormous achievement for the DFR community so congratulations to all of our players! For more information about Daily Fantasy Rankings achievements, check out our DFR stats page.