daily fantasy sports articles
Captain Contests Arrive at Draftstars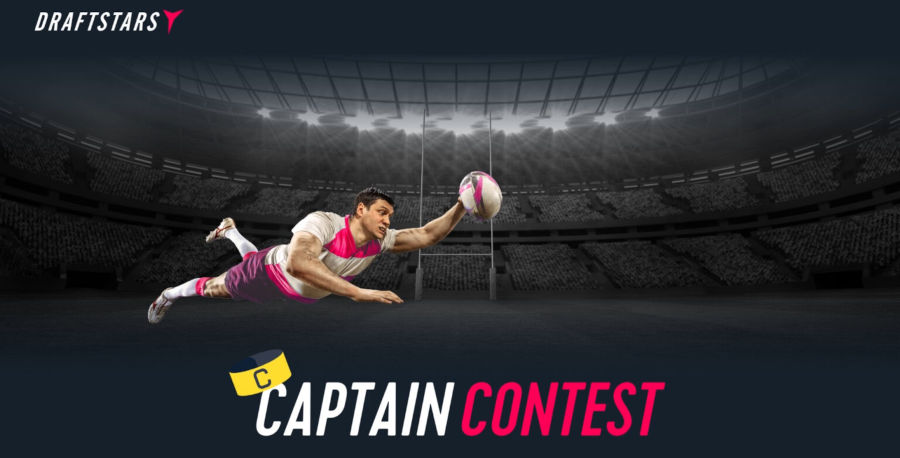 It's something that's been a long time coming, but the good folk at Draftstars have been working tirelessly behind the scenes to deliver, and we're now pleased to announce that Captain Contests are finally here!

What are Captain Contests?
Experienced daily fantasy sports players will be already familiar with the concept of Captains but for new DFS players out there, here's how it works.
The new Captains Contests will be rolled out for upcoming single game contests across a variety of sports, starting with the EPL season kick off this weekend.
In the slate, you'll choose six players and one of those will be your designated Captain!
The Captain will score 1.5x more Draftstars points, but will also cost you 1.5x more in your salary! So if your selection is ordinarily $10,000, he'll cost you $15,000 from your salary to pick him as your Captain.
As you can see in the screenshot below, on a single game slate with a traditional FLEX format (where positions aren't required), you would select your Captain from the CAP tab, and then five other players from the FLEX tab.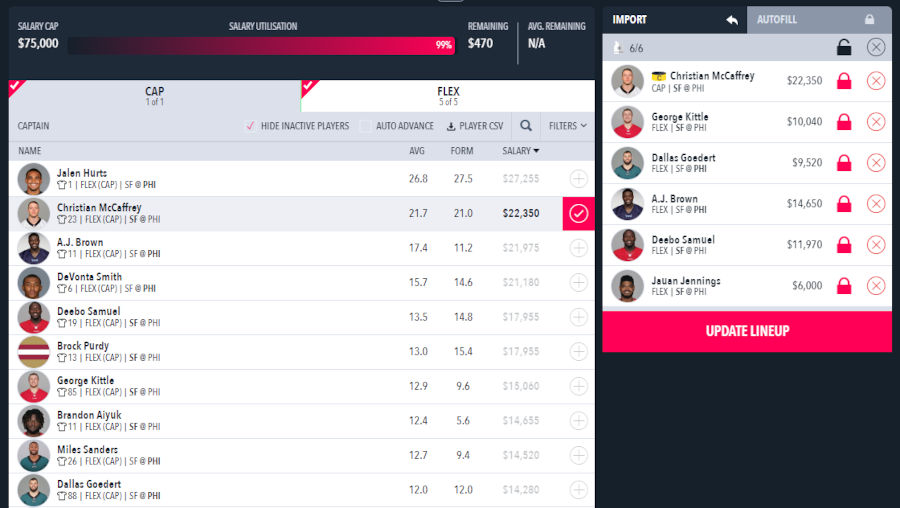 With a total of 6 players including your Captain, there's more combinations of player selections in the contest, so it helps to avoid duplicate lineups and prevent ties on the leaderboards.
"Captain Contests on Draftstars has been a long time coming!" said Draftstars Operations and Product Lead, Luke Mathyssen. "It is no secret that Draftstars players have longed to play this format for Draftstars fantasy for single game contests."
"A lot of behind-the-scenes work has gone into Captain Contests and the platform in general. It has been a busy 12 months at Draftstars with the integration of our wagering partner PlayUp with Draftstars. The integration has created a fantastic product that allows your wallet to be used for both fantasy and wagering in the one application."
"Captain Contests will allow a great diversification of lineups in single game formats, especially for our initial roll-out sports of NFL and EPL. Having Captain Contests for sports such as the NFL will enhance the product for those island games. And in turn we are looking to incentivise the prize pools for these contests."
"It will be interesting to see what strategies our Draftstars users will use when selecting a Captain!"

So what is a good strategy for Captain Contests? Stay tuned as we'll dive into some strategies and tips for selecting your captains in our next DFS strategy article!

THINK. IS THIS A BET YOU REALLY WANT TO PLACE?
For free and confidential support call 1800 858 858 or visit Gambling Help Online at www.gamblinghelponline.org.au.