daily fantasy sports articles
Chalk, Chance or Chump: NFL Week 10 Line-up Tips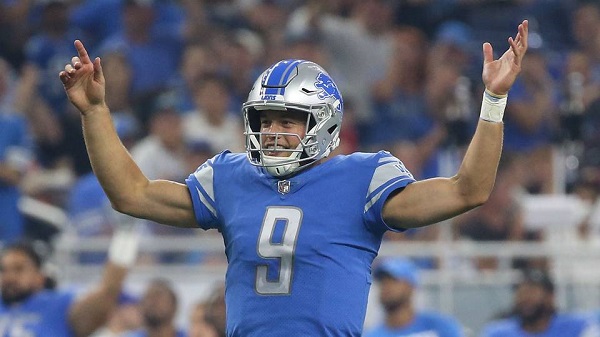 Some more big prize pools at Moneyball and Draftstars this Monday morning and with our Chalk, Chance and Chump picks performing true to form last week we are happy to present another round of NFL Fantasy picks for the upcoming Week 10 Sunday (Monday AEDT) slate.
Moneyball Sunday Slate Tournament = $5,000 guaranteed
Draftstars Sunday Slate Tournament = $17,500 guaranteed
Chalk: Matt Stafford (Detroit)
Stafford had a good game of 22 points last weekend against Green Bay and gets the favourable matchup against Cleveland this week. Averages just 17.7 points per game on the season so far which is good for the 7th best among QB's this season. Cleveland give up the 5th most points per game of any team at 25.3 and allow 229 passing yards per game. That might not seem like a lot but their red zone defence is one of the worst in the league, allowing 16 passing TD's on the season so far which is the 3rd most amongst all teams.
Chance: Jerick McKinnon (Minnesota)
With starting running back Delvin Cook out for the remainder of the season with a torn ACL, back up McKinnon should get all the carries he can handle going forward. The second stringer has had three scores over 20 in his last four games and is also a massive reception threat out of the backfield with 51, 30, 10 and 72 receiving yards in the last four games.
Chump: Phillip Rivers (LA Chargers)
Rivers had a stinker last weekend with just 11.5 points against the Patriots. Comes up against the best pass defence in the league this weekend in the Jaguars who allow just 156 passing yards per game. Combine that with the league best 14 points allowed per game and Jacksonville have proven to be a juggernaut on defence this season. They have also allowed just four passing TD's through eight games, ridiculous.
_ _ _