daily fantasy sports articles
Chalk, Chance or Chump: NFL Week 17 Line-up Tips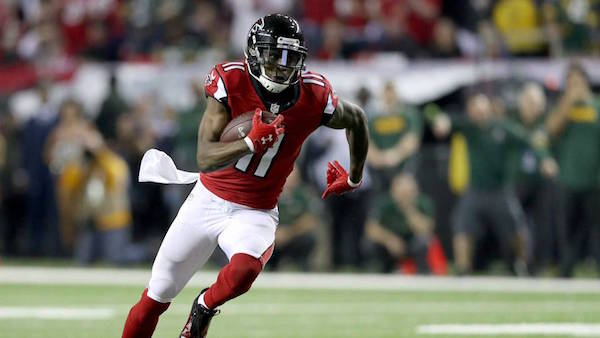 Another couple of good picks in last weekend's NFL fantasy tips. With the final round of the 2017-18 regular season approaching, we have one last chance with a full slate of games to win some big money at Moneyball and Draftstars. Catch our NFL Chalk, Chance or Chump for Week 17 of the NFL season below.
Moneyball Sunday Slate Tournament = $5,000 guaranteed
Draftstars Sunday Slate Tournament = $10,000 guaranteed
Chalk: Julio Jones (Atlanta Falcons)
With Antonio Brown on the injured list, Julio Jones is the undisputed best receiver in football at the moment. He has an extremely favourable matchup against Carolina this weekend, whom he averages 164 receiving yards over his last matchups. The Falcons need to win to ensure their path to the playoffs so Matt Ryan will be utilising his best player every chance he gets here. It's make or break for the Falcons.
Chance: Lance Kendricks (Green Bay Packers)
Kendricks is the 2nd choice tight end at Green Bay behind Richard Rodgers, however, with the Packers already eliminated from playoff contention, Richard Rodgers will miss his first game of his career on the weekend through a shoulder niggle. Kendricks had plenty of targets when he came in to the game early last week and is a good cheap option this week. Green Bay will likely experiment and air the ball out a fair bit in this game so Kendricks has plenty of opportunity.
Chump: Jay Cutler (Miami Dolphins)
As a placeholder for the injured Ryan Tannehill, Cutler has been lacklustre to say the absolute least. With the Dolphins having nothing to play, if Cutler starts to stink it up here there's a chance that he gets pulled for experimental reasons. He also threw three picks when he last faced the Bills. Stay away.
_ _ _