daily fantasy sports articles
Crunching Numbers: AFL Round 19 Sunday Slate DFS Lineup Tips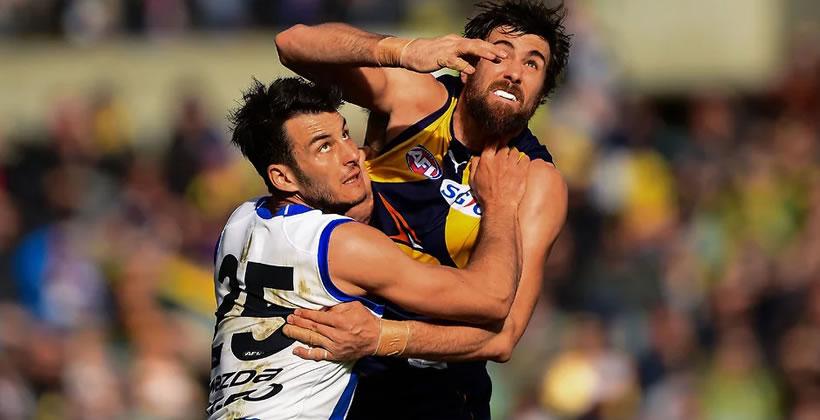 We're heading to all corners of the country for the final three games to round out Round 19 of the 2018 AFL season this Sunday. North Melbourne will be desperate for a win as they host the Eagles at their home away from home in Hobart. Fremantle will welcome the Hawks over in Perth while we head all the way to Mars – that is, MARS stadium in Ballarat for the final match of the round where the Bulldogs will clash with the Power.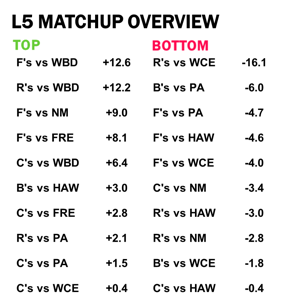 With a $30,000 guaranteed contest at DraftStars and qualifiers to the $100,000 Super Contest at PlayON, we're here to give you a helping hand with your DFS lineups as the team from Fantasy Boss crunch the numbers on a big Sunday of AFL action.
North Melbourne vs West Coast
There have been some huge scores of late coming from the West Coast Eagles midfield. The only issue with this now is that aside from Luke Shuey, you have to pay accordingly for those players.
Looking elsewhere, what has gone under the radar over the past few weeks is that North Melbourne have been scored upon heavily by opposition forwards with a +9 differential on the league average. There has been some doubt over whether Josh Kennedy will play, but if he does, he is still underpriced for his output potential at $9,550 and presents a solid option.
Young midfielder Will Walker comes into the North Melbourne side for his debut and has been putting up solid numbers in the VFL (see below). There is a fair bit of unknown as to how much time he will get in the midfield but he needs to be considered at basement price.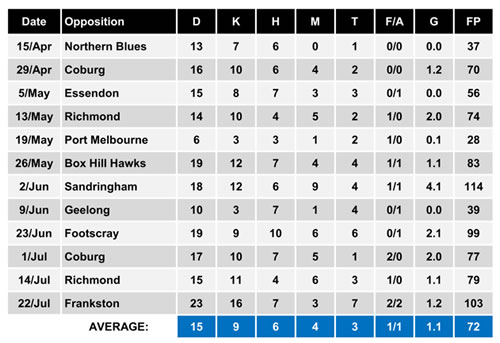 Fremantle vs Hawthorn
What has become quite noticeable is the differential between the Fremantle side that travels compared to the one that plays at home. At home they are one of the harder sides to score against, meanwhile on the road they sky rocket to the top.
From a small sample size, Brad Hill has shown that at $10,760 and at home, he is underpiced. On the road he is currently averaging 67 compared to scores of 90 and 94 at the sanctity of Optus Stadium.
Tom Mitchell is a freak. It is absolutely unbelievable to watch how the ball somehow finds its way to him all over the ground. What's more unbelievable however is how the opposition continue to allow him to run free each week. We do think Banfield will go to him, but whether he can stop him is a whole other story.
The two rucks in this game both present strong value with Sean Darcy and Jonathon Ceglar priced at $9,130 and $8,060 respectively. Expect Darcy to win the hitout battle with a 60/40 split however there are still plenty of points on offer to get Ceglar up above the 80 mark.
Western Bulldogs vs Port Adelaide
This is the most favourable matchup of the slate and barring poor weather, should be heavily targeted. In the last five rounds, the Bulldogs have conceded the third most fantasy points, a massive 5.8 100+ scores per game, +6.4 points against to mids (2nd) and +12.6 to forwards (1st).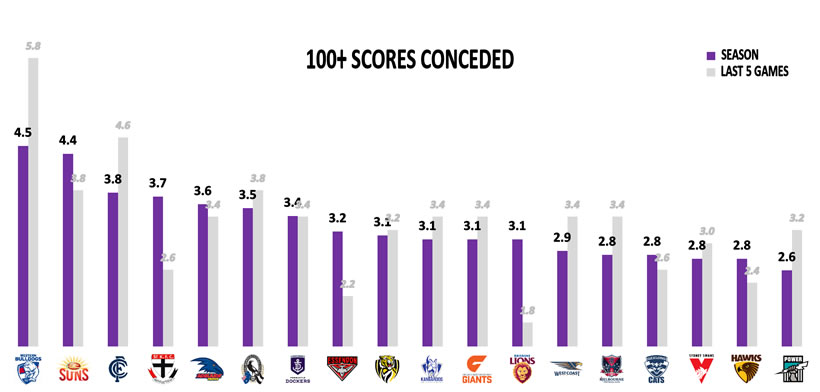 This combination of points against to mids and forwards is ideal for Justin Westhoff. With a season average of 101 and price tag of $14,150, you can feel confident deploying him in either the mid or ruck slot.
Robbie Gray at $11,500 is a bargain with his injury-affected game against Fremantle resulting in a big discount. The only potential downside to owning Gray is high ownership.
Charlie Dixon, while not setting the fantasy world on fire, has been much better of late and is well placed to cash in on this matchup. Last time Dixon had a favorable matchup (against a St.Kilda side that lacked tall defenders) he went off for 103.
Jack Watts has shown what he can do with 93 and 85 against a weak opposition over the last two weeks. With the Western Bulldogs also offering a favourable matchup, expect Watts to hit value at $9,710.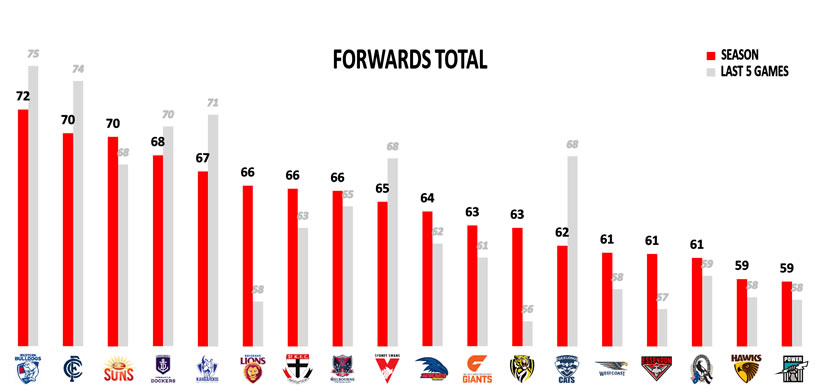 In terms of mids, Wines, Rockliff and Wingard are all great options at affordable prices and with scores of 137, 128 and 124 respectively the last time they played the Bulldogs in Round 10, it demonstrates their ability to cash in on this matchup.
From the Bulldogs' camp, Tom Boyd's omission means Jordan Roughead will be rucking solo. When this happened just two weeks ago, Roughead went for an impressive 101 on Gawn. At $9,860, you can certainly put forward a case for him even with so many other cheap options available.
All of the stats and information used in this article has been provided by the team at Fantasy Boss - one of the pioneers for DFS data in Australia. Remember that all projections are merely based off the statistical data provided and we can not guarantee player scores or success in your DFS contests, but we think this information should give you a good head start! Good luck!