daily fantasy sports articles
Daily Fantasy Rankings – September Results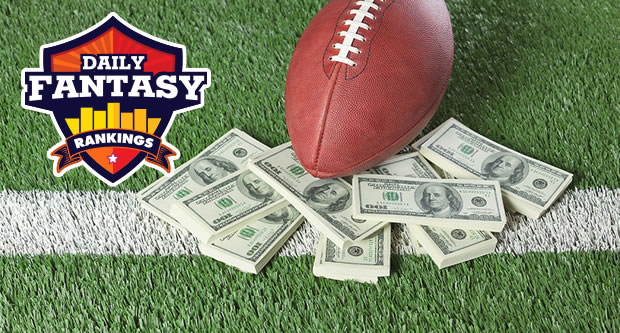 September has come and gone and with it has been both the AFL and NRL seasons, both of which held the Grand Finals over the past weekend. We've also had the start of the 2018-19 NFL and EPL seasons, the continuation of the Formula 1 season and the start of Spring racing.
All this sporting action also means there's been plenty of great daily fantasy sports contests that have taken place, from the millions of dollars already given away by DraftKings in NFL contests to the $100,000 by Draftstars for the AFL Grand Final. MoneyBall had big prizes for the NRL finals and Grand Final while PlayON had plenty of Formula 1 contests running.
Our top 10 players have had a stellar season, none moreso than lion4life who became our third ever King of the Mountain when he took over the number one ranking after picking up the first place prize of $25,000 in the AFL Super Contest at PlayON!

Members of Daily Fantasy Rankings fared well in the big DFS contests last month. Below is the top five players for the month, based on DFR rankings points. This table can be found by using the filters on our Rankings page and are based on pure volume i.e. they don't include the limit of 50 results of our main rankings. You can learn more about how the DFR points system works here.

ILoveLamp had a good run during the AFL Finals series at Draftstars, cashing multiple entries in most contests during the finals series across all of the major DFS sites. ILoveLamp also had cashes in NFL, Golf and NBA Preseason contests in a strong all-round month.
While ILoveLamp was able to churn out some impressive volume, the top five in winnings for the month of September were as follows: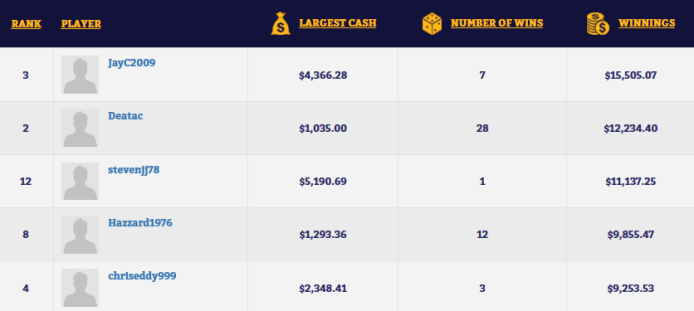 JayC2009 had a great month, with multiple Stakes and High Roller victories in AFL contest, but his month was highlighted by a fill up in the Tigers vs Hawks contest at Draftstars. Playing under his "JClark16" Draftstars username, filling the top three spots in the contest netted JayC2009 over $11,000 in winnings in that contest alone! His month ended with a total of $15,505 in winnings, bagging a total of seven wins in the process. Deatac also had a good month, mostly grinding the small-field racing tournaments over at TopBetta, scoring a high of 28 wins and over $12,000 in winnings.
stevenjj78 and Barnabus both scored wins in the opening week of the AFL Finals at Draftstars. They both collected $5,190.69 for their wins, which was the largest single cash result for the month.
There were some significant achievements made during September too. Most notable though were Deatac who scored an impressive 7 Dominator achievements and a Triple Crown, while Travinator reached $50,000 in winnings!
Plenty of money is won regularly in daily fantasy sports. If you want to try your hand, but don't know where to start, we have all the guides you need to have you up and playing in no time. Check out our DFS Training Camp for advice on how to get started, which sites you can play at and 'how to' guides to help you play each of the fantasy sports on offer.
Finally, well done to all our winners of both cash and contests last month and here's hoping there's plenty more to come in October!