daily fantasy sports articles
Daily Fantasy Scoring: Moneyball vs Draftstars
Since Daily Fantasy Sports started in Australia a few years ago, two agencies have separated themselves from the pack to become the clear-cut leaders in the space. Moneyball, the pioneers of DFS in Australia and Draftstars, since becoming partners with CrownBet, see thousands of punters playing regular DFS tournaments every weekend on sports such as AFL, NRL, Golf, NBA and Soccer to name a few.
While the two are very similar in a lot of aspects, an important factor that separates them and one that you'll need to be aware of is the differing scoring systems in some sports. AFL is the most popular sport at both sites and is luckily uniform through both, however, there are some slight differences in the other sports that we'll run you through now.
NRL
The main difference with NRL is the extra points players will receive for 40/20s and the deductions they will be penalized for missed goal kicks with Moneyball. Apart from that the scoring is quite uniform except for some slight differences that even out in the long run.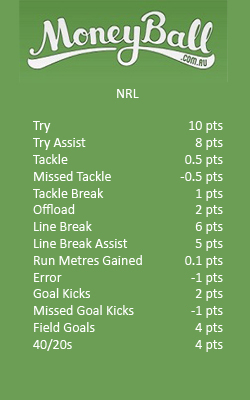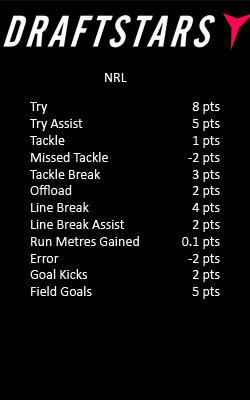 NFL
The American Football scoring at Moneyball has a few extra features that Draftstars doesn't. They will require you to pick a kicker who will score/lose points for field goals, points afters and missing either one..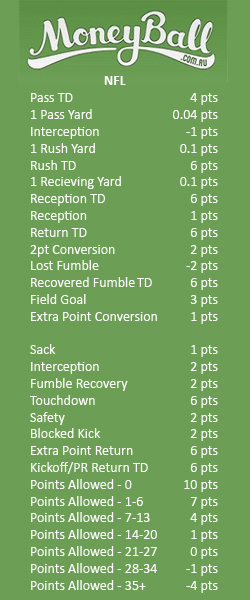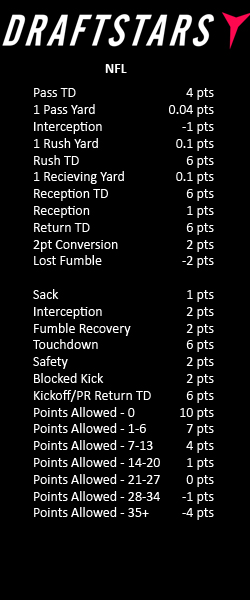 NBA
A key difference between the two agencies in the NBA format is that players will be penalized for missed shots in Draftstars. They will, however, receive bonus points if they make a 3pt shot or rack up a double or triple double by the end of the match.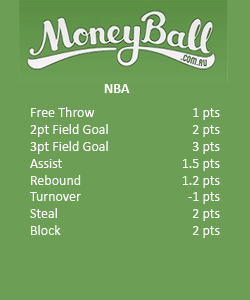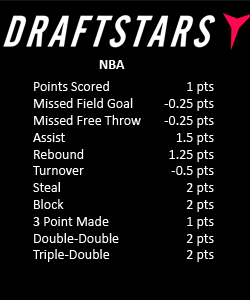 Cricket
The cricket format holds a few differences in that batsmen will receive total score bonuses with Moneyball and bowlers will get wicket haul bonuses. A wicketkeeper catch will be worth less at Moneyball while bowlers will be penalized for extras at Drafstars.