daily fantasy sports articles
Daily Fantasy Sports Australia - Year in Review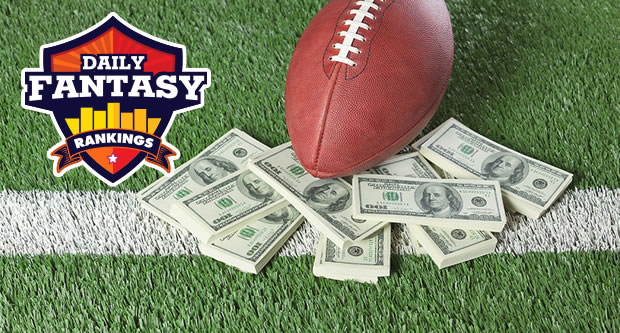 As we approach the end of 2017, we thought we would take an opportunity to look at some of the notable achievements and statistics from the Daily Fantasy Rankings community this year.
jayk123 dominates
Our DFR rankings leaderboard has been dominated by jayk123 since he joined Daily Fantasy Rankings. He's held the #1 spot throughout the year and has not been close to being challenged. Recently, jayk123 cracked the 40,000-point barrier for the first time, thanks to his continued dominance of NFL and NBA contests on both DraftStars and Moneyball where he is the #1 ranked player for both sites. That's an average of over 800 points per DFR qualifying result which is a huge number and will be very difficult to match while jayk123 continues to play a high volume.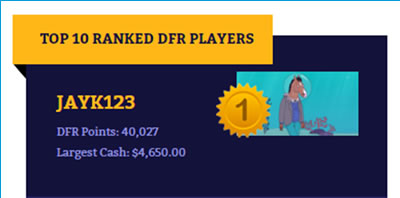 Race to $500,000
While jayk123 leads the way in the DFR rankings, he is not number one when it comes to total winnings from our tracked tournaments. At the moment, that honour belongs to hardcore grinder foley1 who has amassed almost $465,000, mostly in horse racing tournaments on TopBetta. Can foley1 become the first DFR player to reach the $500,000 earnings milestone? jayk123 is in second place with almost $428,000 and quickly closing the gap through his sheer volume. The other player in contention is rexel9 close to $413,000 in earnings. They have a clear gap over the next best, with only nine DFR players in total with more than $200,000 in earnings.

Millions won by DFR players
We've only been running a short time, but our players have already recorded millions of dollars in winnings in Australian Daily Fantasy Sports contests. Of the 22,000+ tournaments we have logged, our DFR players have amassed over $7.1million in prize winnings. With more users signing up, and hundreds of contests every day, that number is set to explode in the next 12 months!
For more DFR stats, including most number of wins, most achievements and most popular site, check out the DFR Stats page.
The Top Ten
We've already mentioned the dominance of jayk123 in the #1 ranked position but the top ten on Daily Fantasy Rankings has become very competitive with some new sharks joining the site recently. lion4life has been crushing the NBA to move into the #2 spot, while ILoveLamp and Clangers have been prominent in the top ten for most of the year.
jayk123 – 39,974 points
lion4life – 29,947
ILoveLamp – 26,181
Clangers – 23,710
chriseddy999 – 23,541
dpwoodford – 22,879
JayC2009 – 22,502
AKLWAR86 – 21,828
Broady4_ - 21,267
awisely – 20,622
Rankings By Sport
Who are the best players for 2017 for some of the most common sports? Let's take a look:
AFL: 1) jayk123 2) ILoveLamp 3) procession
NRL: 1) lion4life 2) k1w1n0z 3) AKLWAR86
NBA: 1) jayk123 2) lion4life 3) ILoveLamp
NFL: 1) jayk123 2) AKLWAR86 3) Clangers
Racing: 1) rexel9 2) foley1 3) Deatac
Cricket: 1) lion4life 2) jayk123 3) rexel9
Golf: 1) awisely 2) Deatac 3) jayk123

Rankings By Site
And who are the best players for 2017 for each of our Australian DFS sites? Note, these are site usernames, not DFR profile names, and may include users who don't have a DFR profile as yet.
Draftstars: 1) jayk123 2) Stevennfl 3) Tryanhit
Moneyball: 1) laminedor 2) lion4life 3) awisely
TopBetta: 1) foley1 2) Barnsey80 3) rexel9
SportChamps: 1) foley1 2) Grog 3) jesse86
PlayON: 1) Puttz 2) I'm not a robot 3) Thalantyr
What will 2018 bring?
It's been a fun 2017 for the Australian Daily Fantasy Sports community, and we see this industry only growing from the base that has now been established. We thank you all for your support so far and look forward to continuing the DFS journey in 2018!