daily fantasy sports articles
Daily Fantasy Rankings Announce "Ace" Appointment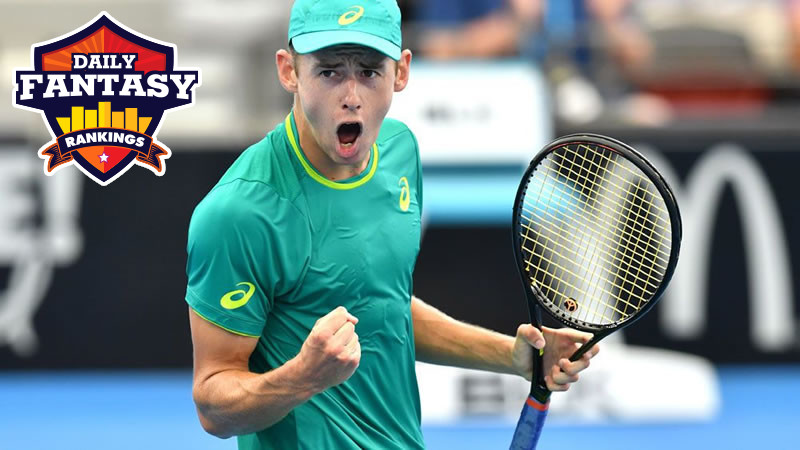 Daily Fantasy Rankings is excited to announce the appointment of Steve from Ace Previews as our new DFR Editor and Content Manager!
Many of you may already be familiar with Steve's work as one of the country's most respected tennis betting analysts, and he has built up a strong following on social media over many years under the Twitter handle @Ace_Previews

Steve brings a wealth of experience with content and website management, and a strong knowledge of key sports in the daily fantasy space. Steve's appointment will allow DFR to continue to work closely with Australia's daily fantasy sports providers and maintain our foothold as the country's leading resource for DFS news, strategies, data and, of course, player rankings!
"We're thrilled to have some of the calibre of Steve join the team at Daily Fantasy Rankings," said DFR Managing Director, Heath Chick.
"We thank Luke Mathyssen (Smatho) who did a tremendous job in uniting the DFS community in Australia over the last few years through the DFR platform. They are big shoes to fill, but we believe that Steve can have a similar influence as someone who is so well respected in the sports betting and DFS communities in Australia. We're excited to see what's ahead for 2022!"
Daily Fantasy Rankings will continue to deliver daily DFS articles covering a wide range of sports including BBL, NFL, NRL and AFL in 2022 and our Data Tools section is a fantastic free resource for data to assist with constructing lineups.
If you're yet to join, then make sure you head to www.dailyfantasyrankings.com.au and create an account today to start to track your results to see where you are ranked against other DFS players in Australia!