daily fantasy sports articles
DFS Strategy: Key stats for Soccer DFS on Draftstars

The 2022 FIFA World Cup is set to kick off in Qatar next week and there will be DFS contests aplenty throughout the tournament at Draftstars.
As such, now is as good a time as any to put the spotlight on soccer – what stats matter? Where can you find them? Who should you be picking in your soccer DFS lineups?
All those questions and more will be answered below!
Key Stats
For a game that appears to be so simple, soccer certainly gives statisticians a workout. Therefore, it can be overwhelming to look at the Draftstars scoring system when strategizing your lineups. However, things aren't as complex as they seem.
Goalkeepers
This is the easiest position to decipher.
In DFS, goalkeepers are judged on how many saves they make, how many goals they concede and whether their team wins.
Being on the winning side scores a GK a five-point bonus, so here is your first consideration. Pick the outcome of the match correctly, and you'll score a huge boost. The winners bonus means that the GK from the favoured team is generally priced higher in DFS, but picking an upset winner will pay dividends.
The argument for playing a GK from a losing side is that they will likely have more chances to make saves. The top GK scores often come from high save counts, rather than easy wins with clean sheets. Obviously, you are putting a lot of faith in a GK in these scenarios, so this is where our research comes in.
WhoScored (https://www.whoscored.com) is our recommended research site. Here you can sort GKs by the number of saves they make per game and determine how often they keep clean sheets.
Defenders
Defenders can score in a variety of ways, but mainly earn their keep through tackles, clean sheets, interceptions and passes.
Given that the result of the match does not impact their scoring, picking defenders from the underdog team can be a viable strategy as the ball will spend more time in their area. The best defenders from poor teams are able to accumulate tackles and interceptions to outscore their opposition counterparts, even if they concede more goals.
On the attacking side, crossing is also a genuine scoring avenue for defenders. Look to attacking fullbacks here, who demand the ball and push high up the field. It is worth remembering that a relatively small number of defenders actually provide goal scoring potential. Given that a goal is comfortably worth the most points in DFS (10), look to defenders who may have a history of hitting the back of the net.
Finally, discipline is relevant to how defenders score. Fouls conceded (-0.5), yellow cards (-1.5) and red cards (-3) all subtract points, so try to avoid defenders that are overly aggressive or clumsy.
Again, all this information is available on WhoScored. You can filter players by tackles, interceptions, cards and goals.
Midfielders/Attackers
The scoring options for midfielders and attackers are many and various, as it covers players who are both defensive and attacking in nature.
Defensive midfielders score the majority of their points through tackles, passes intercepted and accurate passes, while attacking midfielders are more likely to register crosses, assists, fouls drawn, shots and goals. Assists (6 points), shots (1 + 1 if on target) and goals (10) are high scoring stats, so attacking midfielders will generally score more than their defensive counterparts and are priced higher as a result. Players such as Kevin De Bruyne and Bruno Fernandes have proven time and time again to be fantasy studs because of this.
As with defenders, discipline is a factor again here. Fouls and cards result in the same penalties for this group, so be wary of defensive midfielders who have a tendency to disobey the rule book.
Up front, it's all about shots, goals and assists for strikers and wingers. You should be picking players who you think WILL score. As such, penalty takers are a fantastic option as they don't necessarily have to play well to get on the scoresheet. Wingers with goal sense provide the opportunity for assists, which are worth six points and are therefore very valuable in DFS. Attacking players from the match favourite are more likely to score points through these avenues, so consider the game script.
Where to find stats?
As previously mentioned, WhoScored is a fantastic, dedicated statistics website which is easily navigated.
Squawka (https://www.squawka.com/en/) is also useful for our purposes, although it is less specialised.
SofaScore (https://www.sofascore.com) is another top stats site with a standout 'Player Statistics Table' tool. This table allows for easy comparison between players on 83 different statistical measures.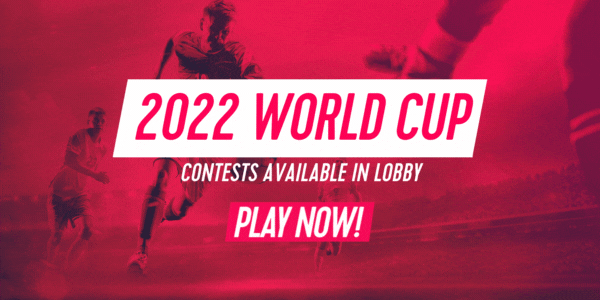 Always remember to gamble responsibly. When the fun stops, stop. If gambling is having a negative impact on your life, seek support at Gambling Help Online. 18+ only.