daily fantasy sports articles
DFS Strategy: Mastering Advanced Strategies for NFL DFS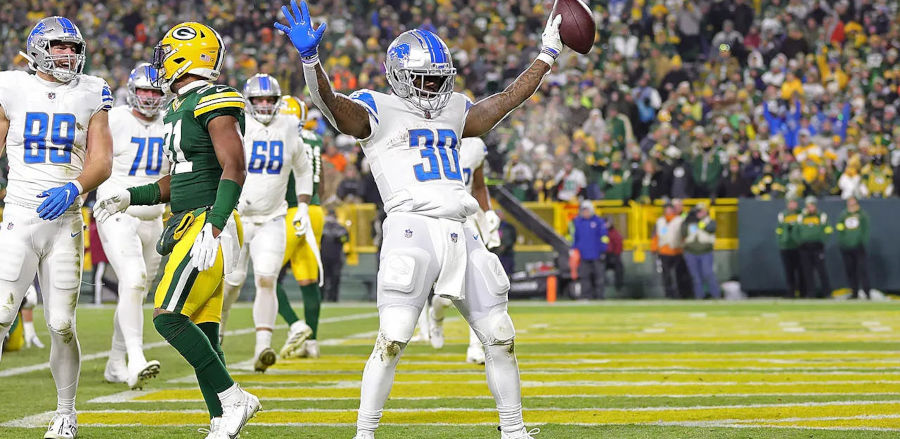 One of the most popular sports for Daily Fantasy Sports (DFS) is NFL football. Of course, it's the national sport of the US, but even in Australia, there is a massive NFL following and some excellent DFS contests to get involved with at Draftstars.
Entering a fantasy NFL team can be a great way for anyone to enjoy a match, but for seasoned DFS players, there's plenty of great prize money to be won with the right strategies. Success in NFL DFS requires a deep level of strategy and analysis, and we'll dive into those concepts in this DFS strategy article!
Advanced Player Research
Successful DFS players go beyond box scores and popular statistics. They dig into player-specific metrics, such as target share, red-zone opportunities, air yards and snap counts. Use websites and tools that provide access to advanced analytics to gain a competitive edge. Understanding player roles within their respective teams can help identify value picks and potential breakout performances.
Leverage Matchup Analysis
NFL games are often won and lost in the details, and the same applies to DFS contests. Analysing matchups is a key differentiator in advanced NFL DFS strategy. Evaluate defensive strengths and weaknesses, both in terms of positions and specific players. Consider factors like cornerback-wide receiver matchups, offensive line performance against pass rush, and defensive tendencies against certain formations. A player might have a great week if they're facing a defence that is weak in their area of expertise.
Player Ownership and Differentiation
Differentiating yourself from the pack is a key concept of DFS tournament success, and it's no different in NFL DFS. While popular players can yield significant points, their high ownership levels can also diminish their impact on your success. Advanced players strike a balance between rostering chalk (highly owned) players and finding low-owned differentiators. To gain an edge in tournaments, look for players with favourable matchups or recent trends that may go unnoticed by the rest of the field.
Game Script Analysis
Understanding how a game is likely to unfold can greatly influence lineup decisions. If a game is projected to be a high-scoring shootout, investing in players from both teams could be advantageous. Conversely, if a game is expected to be low-scoring and defensive, focusing on players who excel in tough defensive matchups might be more prudent.
Stacking and Game Stacks
Stacking involves pairing a quarterback with one or more of his pass-catching targets from the same team. Advanced players take this strategy a step further by incorporating game stacks, which involve rostering players from both teams in a high-scoring game. If a shootout occurs, this strategy has the potential to yield massive points, propelling your lineup ahead of the competition.
Let's Play Football!
Mastering daily fantasy sports in the NFL goes beyond the basics and incorporates the advanced strategies we've discussed that include meticulous player research, matchup analysis, ownership and differentiation considerations, game script analysis, and intelligent stacking strategies. By incorporating these advanced tactics into your DFS approach, you can elevate your game and increase your chances of consistently finishing at the top of the Draftstars leaderboard. Remember, success in DFS requires a combination of skill, dedication, and a willingness to adapt to the ever-changing landscape of the NFL.

CHANCES ARE YOU'RE ABOUT TO LOSE.
For free and confidential support call 1800 858 858 or visit Gambling Help Online at www.gamblinghelponline.org.au.