daily fantasy sports articles
DFS Strategy: T20 Cricket World Cup Tips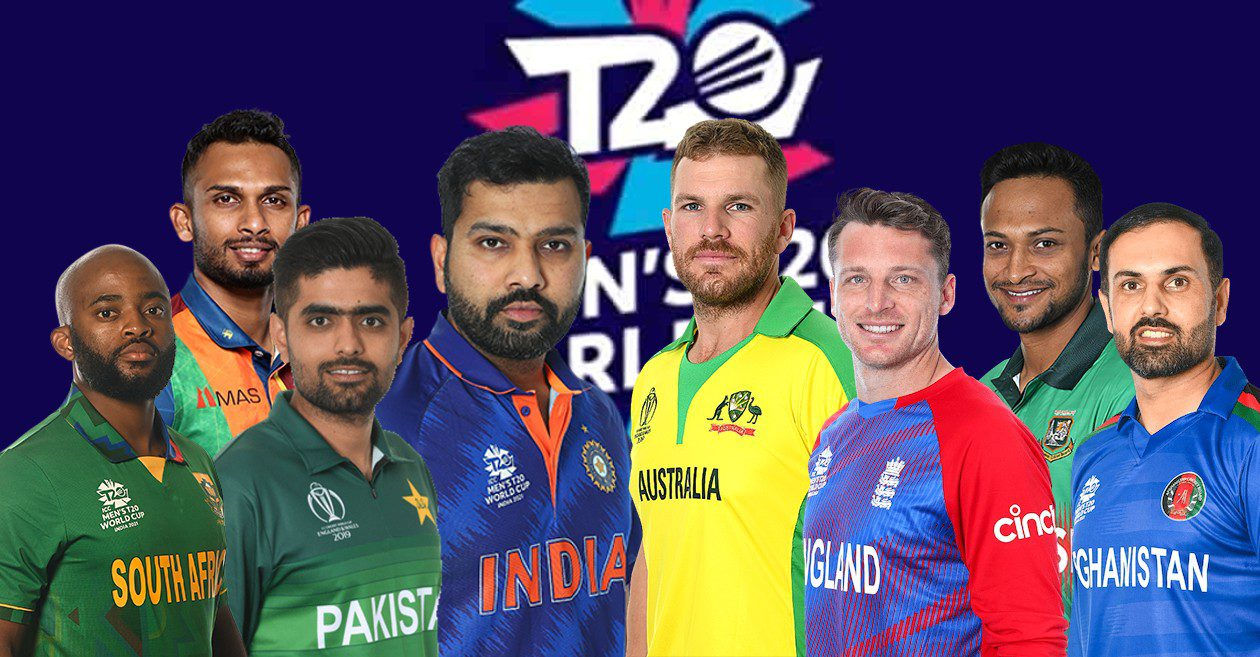 The 2022 T20 Cricket World Cup is underway, with Sri Lanka, Ireland, Netherlands, Namibia, West Indies, Scotland, Zimbabwe and the United Arab Emirates vying for the final four spots in the Super 12 stage.
Host country Australia enters this T20 World Cup as favourites, however the likes of England and India are sure to make it a closely-fought tournament.
With plenty of DFS contests on offer at Draftstars throughout the tournament, we thought we would look at some strategies to optimise your lineups at Draftstars to help turn a profit!

Player Research
Early on in an international tournament like this, it can be tricky to determine which players deserve a spot in your lineups, especially if they play for one of the smaller minnow nations.
There's no form lines to be seen in the Draftstars contest data ahead of the first round of fixtures, so it's up to DFS players to do your own research.
When it comes to this task, websites such as Cricbuzz and ESPN Cricinfo are great places to start. You can access detailed statistics for every player featuring in the T20 World Cup, and also get a glimpse at what roles they have played for the national team recently.
Research like this can be the difference between breaking even and winning a contest and gives you a big edge over much of the field. Spotting that a player from a smaller nation is in great form, has a fantasy friendly role or has a great matchup against their upcoming opposition is crucial to constructing strong DFS lineups.
Thankfully, some of the unqualified teams have played some cricket down under recently. Zimbabwe and the West Indies recently visited Australia for some limited overs matches, so we have been able to get some idea of what they will bring to the World Cup.
Scoring System
In T20 cricket, players score most of their DFS points from two major sources for each of the disciplines (batting, bowling and fielding).
For batsmen, it is about scoring runs in volume, but also at a high strike rate. Each run is worth 1 point, however if a batsman scores at a strike rate of 160+, each run is worth 1.5. To earn a strike rate bonus, batters must strike at 130+ minimum. As a result, big hitters are generally better DFS propositions than accumulators. While Steve Smith is generally good for at least 20-30 runs in this format, someone like Mitch Marsh is going to often outscore him as he tallies his runs far more quickly. Marsh has another advantage too… he's a six-hitter. Clearing the boundary is worth two bonus points per six in this format.
Bowlers earn the bulk of their points through wickets and economy. A wicket is worth 20 points, while bonus points can be earned for any economy rate less than 7.0. Bowlers who keep the rate to less than 5.5 receive two points per ball bowled. While economy bonuses are great, you'll want to think about which bowlers are bowling the "death" overs. That is, the final overs of the innings. Sometimes these overs leak a few runs, but they can also bring a lot of cheap wickets which is gold for fantasy scoring.
Fielders earn points through catches, runouts and stumpings (wicketkeeper). These points can be vital, so look to select players who field in positions where they can influence the game (boundary riders especially in this format). Wicketkeepers are the best source of fielding points, as they can take catches, runouts and complete stumpings.
Constructing Lineups
There are a few strategies to prioritise when constructing lineups.
One of the most obvious points is to pick players who have multiple ways of scoring. Wicketkeepers who bat in the top order are a great example e.g. Quinton De Kock, Jos Buttler and Devon Conway. Another player type to target is the all-rounder. Some standouts for this tournament are Glenn Maxwell, Hardik Pandya and Shakib Al Hasan.
Next let's consider matchups. On the whole, Australia is used to facing quality fast bowling in local conditions, however a weakness exists against spin. Therefore, picking spinners opposed to Australia looks to be a great option. There are many examples like this.
To assist with lineups, the cruncher will be available for all T20 World Cup matches. While data won't become available until the Super 12 stage of the tournament, this tool is extremely useful for tinkering with different lineups in an efficient manner.
Hopefully these tips and strategies will help elevate your game so you can turn a profit in the T20 World Cup at Draftstars!

Always remember to gamble responsibly. When the fun stops, stop. If gambling is having a negative impact on your life, seek support at Gambling Help Online. 18+ only.