daily fantasy sports articles
DFS Strategy: Using Sports Betting Markets to Construct Team Lineups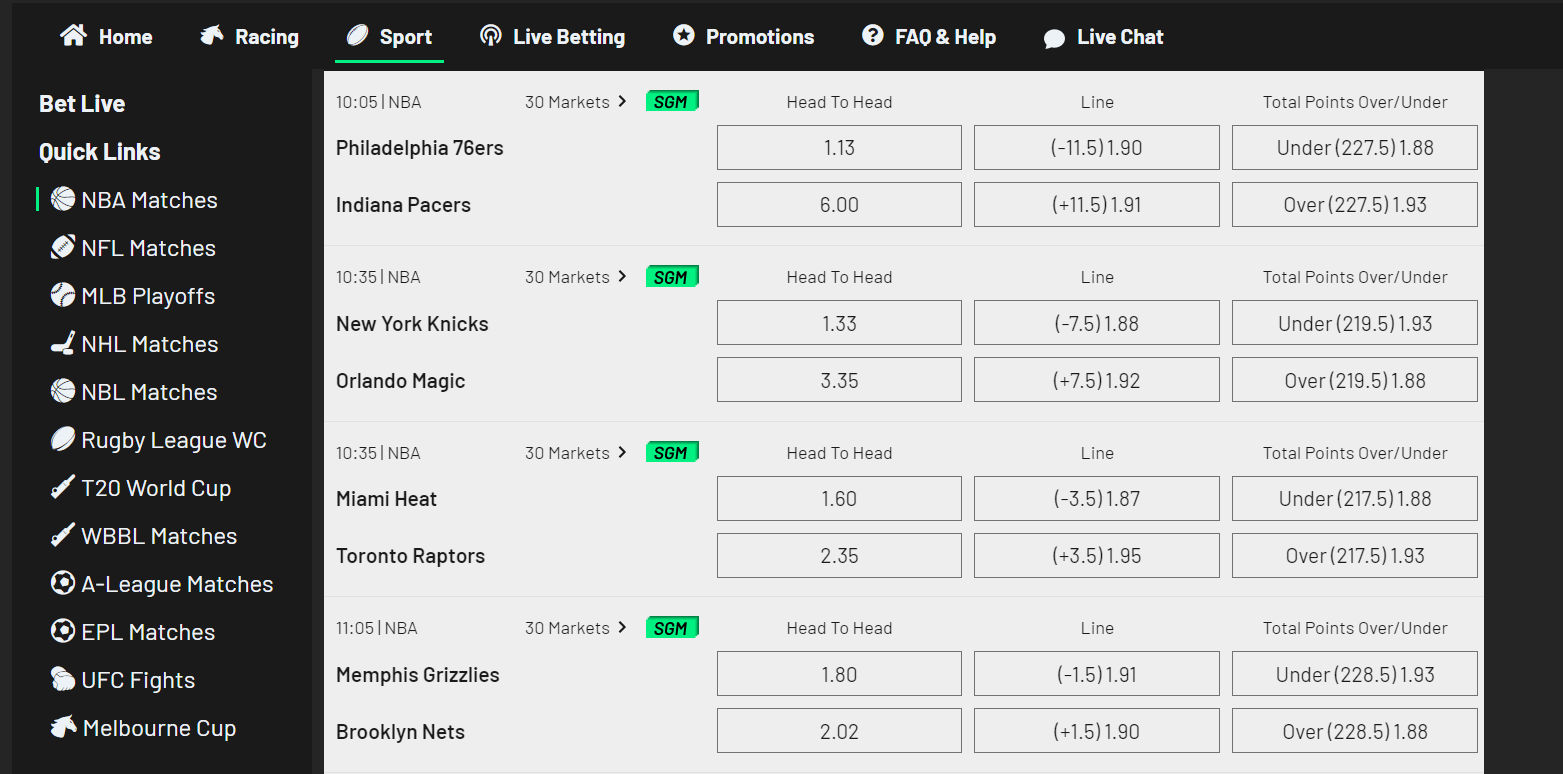 Understanding how to use sports betting markets and odds to help you construct your lineups is a crucial DFS strategy to help you develop your DFS game and become a winning player.
Let's take a closer look at which sports betting markets you should be looking at, and how to use them to optimise your lineups at Draftstars.
Head-to-Head Markets
The first, and most obvious, betting market to help you construct your fantasy lineups is the head-to-head (H2H) market.
Head-to-head markets tell us which team is fancied to win a given fixture – the shorter the odds, the better the winning chances of that team.
This information is very useful in constructing DFS teams.
In general, if a team is the favourite in betting markets, then it makes logical sense to select more players from that team. They are more likely to hold the ball and score points, regardless of the sport. This especially applies to 'attacking' players who are likely to contribute to the scoring. For example, this would be forwards in AFL and Soccer, designated shooters in Basketball and wingers in Rugby.
Selecting a lineup in this manner that is heavily weighted towards one team is commonly known as a team 'stack'.
However, in some sports there is also a case to select players for the predicted losing team. In sports such as AFL and Soccer, defenders from the losing team benefit from the ball spending more time in their area. So, it often makes sense to pair attackers from the predicted victors with defenders from the likely losing side.
Betting Lines
An extension from head-to-head betting markets are line markets, which give an indication of the likely winning/losing margin.
While H2H odds give a decent indication of how to construct our lineups, line markets bring team stacking into clearer focus, providing information on the extent to which we should skew our lineups for one side or the other.
If the line number is a large one (varies by sport), then it's an indication that you should be looking for stacking opportunities. Otherwise, defenders from the unfancied team should be on your radar.
Points Totals
Points Totals markets indicate how many points will be scored in a game between both teams, as well as by each team separately. This market is extremely useful, and saves a lot of time for DFS players who are often dealing with multi-game slates. It can be time consuming to predict the total points of a match without a pre-prepared model, so here we can ride the bookies who have been doing this for years and rely on their models to stay in business.
So, how do we use this market?
A high total points line suggests there will be DFS points aplenty for forwards and attacking players. As such, DFS players can gain an advantage by skewing their lineups towards players who can benefit from increased attacking returns.
In multi-game slates you might also look to stack more players from the match with a higher points total.
On the other hand, a low points total might indicate bad weather or strong defensive teams, so you could lean more towards strong tacklers in AFL or NRL, or strong defensive players.
Of course regardless of betting markets, you always need to consider a player's salary and their historical average before considering them a viable play in your lineups.
These are just a few examples of the most common sports betting markets that you can use to improve the way you construct your team lineups in DFS. If you explore betting markets further, you can take a deeper dive into specific trends or players and enhance your lineups even further.

Always remember to gamble responsibly. When the fun stops, stop. If gambling is having a negative impact on your life, seek support at
Gambling Help Online
. 18+ only.