daily fantasy sports articles
DraftKings $1M Prize Pool Guarantee For NBA Season Tip Off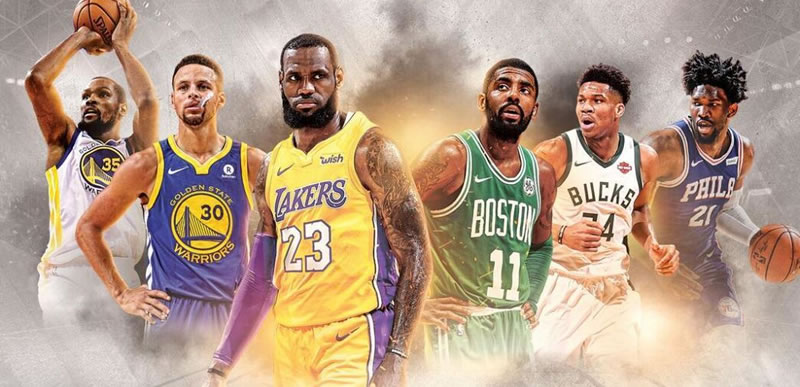 With the 2018-19 NBA season set to kick off this Wednesday at 11am AEST, Australian daily fantasy sports players are going to have their first crack at playing regular season NBA DFS on DraftKings.
DraftKings have posted their contests for the opening day's play and, given most Australian players are new to DraftKings, we thought it would be a good time to break down the NBA DFS contests on offer. Needless to say, there is more to consider than just the one major GPP, and the prize pools and player fields are much larger than what Australian players may be used to.
The featured contest on DraftKings is their $1 Million Opening Tip Off with $250k going to 1st place. If you are new to DraftKings, yes you are reading that correctly - $1 Million prize pool is guaranteed! And entry is only $8!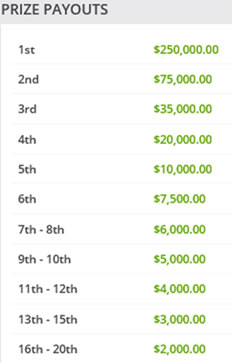 For those of us that have been playing DFS in Australia for some period of time, it is this level of prize pool that we have been dreaming about – a prize pool where first place can literally change your life!
But…before you get too excited, it is worth noting that you will be competing against the best NBA DFS players in the world. Total entered teams is set to be around the 147,000 mark. To put that into perspective, the recent Draftstars $100,000 AFL Grand Final competition had just 6,519 team entries. High risk brings high reward!
Max entries for the $1 Million Tip Off contest is set at 150 and there will be plenty of sharks maxing it out at a total investment of $1,200 in entry fees. It is tough competing against these DFS pros, but if you are looking to roll the dice on a big dividend, this is the contest for you.
Payouts will be shared among the top 30,820 finishing positions, but as you can see on the right, it is extremely top heavy in structure.
One final thing to flag is that in a contest of this size, on just a two-game NBA slate, you will be hard pressed to find an original lineup, so you can expect there to be plenty of split dividends.
The beauty of DraftKings is the vast number of alternative competitions that are available for players of all budgets.
If you are a high roller, or like to max out your entries, but prefer a smaller field, then the $400,000 SLAM (60 Entry Max) or $125,000 Triple Threat (132 Entry Max) are for you.
Or for those who are looking to dip their toes into multi-entries, but don't have a huge bankroll, there are cheaper 20 Entry Max tournaments that still offer significant prize pools in comparison to the platforms in Australia. There's a $100,000 Sharpshooter which has just a $3 entry fee.
And if you are keen to try your hand at 150 teams but don't want to risk over $1k in action to do it, there is a 50c mini-MAX competition perfect for you with a nice $10,000 prize pool guarantee.

Finally, for those that like to test their ability to build that single best lineup of the day and have a level playing field when doing so, there are a variety of single entry and 3 Entry Max GPPS available with solid prize pools.
In addition to the featured tournaments there are also your typical H2H, 50/50s and Multipliers that you would be familiar with on the Australian platforms. Competition selection, as always, will be key to your success. Don't just be lured in by the size of the prize pool, think about what suits your style the best and attack those games.
It is also worth noting that if you are new to DraftKings, you have Beginner games available where you are able to matchup against others that are new to the site. This may be the best place to familiarise yourself with the new format, or to just scalp some easy money off other noobies!

Whatever your budget or experience, there's something for you this NBA season at DraftKings. With millions of dollars to be won this season, we hope to see plenty of Aussies flying the flag on the international stage and bringing home the cash! Join DraftKings today!

Always remember to gamble responsibly. When the fun stops, stop. If gambling is having a negative impact on your life, seek support at Gambling Help Online. 18+ only.