daily fantasy sports articles
DraftKings Australia Announce Australian Open Experience
EXCLUSIVE | As we are fully aware by now, 2020 has not been a great year if you are a keen travelling sports fan looking to watch live sport. With international pathways shut and in some cases local competitions cancelled, it hasn't been a fans dream.
But thanks to DraftKings, a chance to win two court side seating tickets to the 2021 Australian Open are up for grabs in the DraftKings Australian Open Experience! The opportunity to watch the World's best Tennis players battling it out courtside is only experienced by the select few. This prize is amazing!
The Prize is of the following:
The Player who wins first place in the Contest will receive one (1) travel prize for each of the winner and up to one (1) companion (companion must be aged 18 years or older), to be nominated by the prize winner and approved by DraftKings in its sole and absolute discretion). The maximum value of the prize is AUD $4,500 (incl GST). Included in the prize:
Two (2) adult economy return airfares to Melbourne departing from the Australian State/Territory capital city nearest to the address of the winner as lodged with DraftKings (as determined by DraftKings in its sole and absolute discretion);
Three (3) nights accommodation (1 room) in a 4 star hotel (to be determined by DraftKings in its sole and absolute discretion); and
Two (2) on court seating tickets to the Australian Open Day Session on Tuesday, 9 February.
​
To compete for your chance to win, first of all you need to hold an account with the world wide fantasy leader in DraftKings. Do not have an account? This is the easy bit, click the banner below and create an account for FREE.
NOTE: Players must be Australian residents that are 18 years of age or older and residents in South Australia are excluded.

If you are already an Australian member of DraftKings, the Contest is available in the DraftKings Australian League. The link below will take you to the contest and enable you to become a member of the league. Once a member you will be able to join the contest.

IMPORTANT CONTEST DETAILS
The actual contest is a DraftKings NBA slate of 10 scheduled games on January the 9th, 2021 commencing at 1100 AEDT. Entry into the Experience is $20USD per entry and you can have up to 3 maximum entries. Entries into the contest are limited to 225 so this will fill pretty quickly. Players can reserve their entry right now before salaries are released approximately 24 hours before the contest start.
If you like to read the full list of terms and conditions you can access them here
One point DraftKings will emphasise is that "The Prize is not transferable or exchangeable and cannot be taken as, or redeemed for, cash."
So what are you waiting for - Sign up now if you are not a member, join the Australian DraftKings League and enter into the DraftKings Australian Open Experience!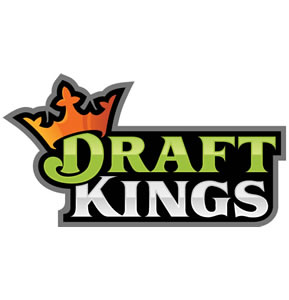 Always remember to gamble responsibly. When the fun stops, stop. If gambling is having a negative impact on your life, seek support at Gambling Help Online. 18+ only.