daily fantasy sports articles
DraftKings opens NFL season with million dollar prizes!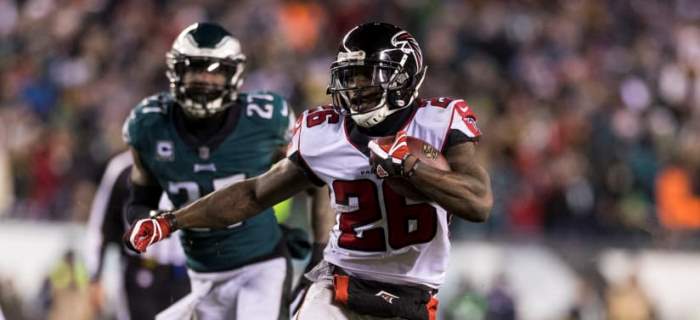 The biggest daily fantasy sports site in the world, DraftKings could make you a millionaire this weekend, thanks to their huge contests in the opening week of NFL action!

Their main tournament which will run in conjunction with the NFL games played on Sunday (Monday 3am in Australia), costs just $20 to enter and has an immense $5 million in total prize money up for grabs, with a life changing $1 million for first place!
If you can't wait that long to try your hand at becoming a millionaire, then you can enter into their $2.5 million kick-off contest, which costs just $10 to enter and will also see the winner pocket a cool million in winnings!
The kick-off contest is for the Thursday (Friday 10am AEST) game between the Eagles and the Falcons. They also have a $100,000 Showdown competition for this game with a $3 buy-in, where first place nets a tidy $10,000.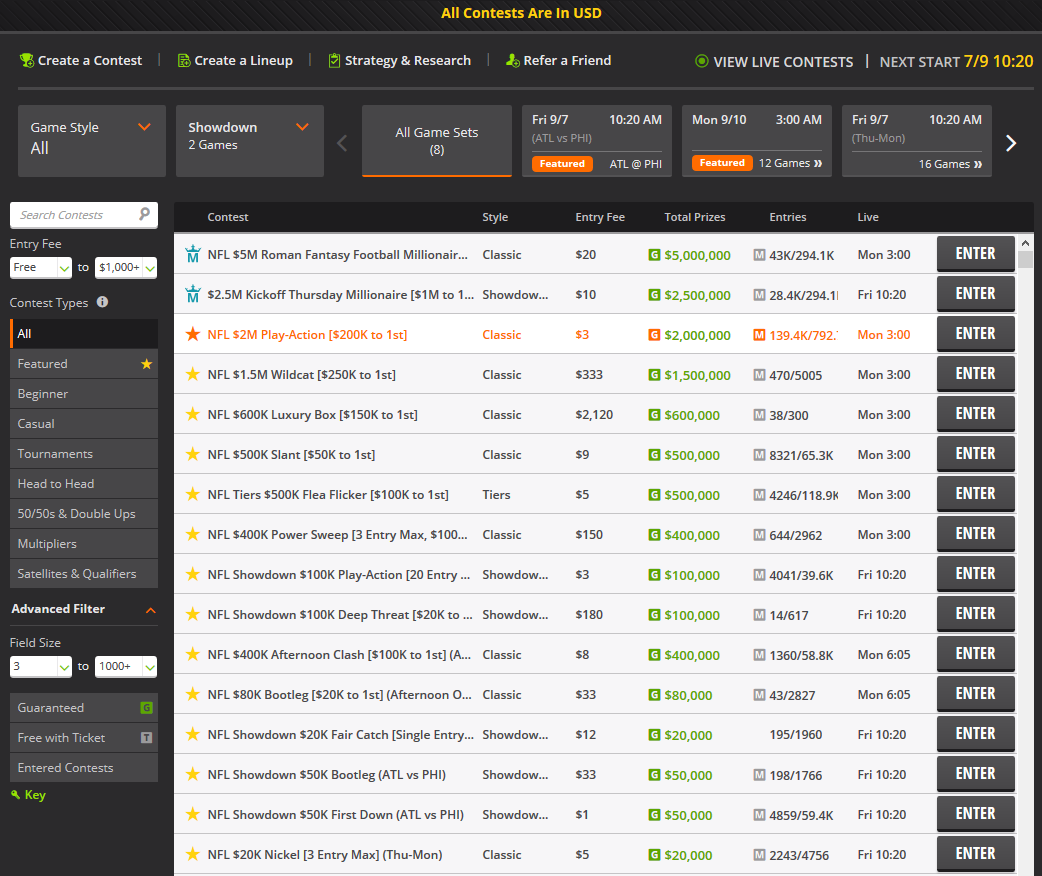 DraftKings has only been in Australia for a few months and are fully legal to operate in Australia (except South Australia) after being granted a license to operate here by the Northern Territory Racing Commission.
All you have to do is create an account if you haven't already done so, which a quick and easy process, then make a deposit either by credit card (Visa or MasterCard) or PayPal and you are ready to go!
Before you pick your teams, be sure to check out our tips here later in the week. Also make sure you have created an account with us at Daily Fantasy Rankings, as your results at DraftKings will soon count towards your ranking points. Check out our guide on how to link your DraftKings account to DFR.
So don't delay, create a DraftKings account today, select your fantasy teams and you could be kicking back on the couch this time next week, instead of going through another week of 9 to 5!