daily fantasy sports articles
Introducing the AFL Lineup Builder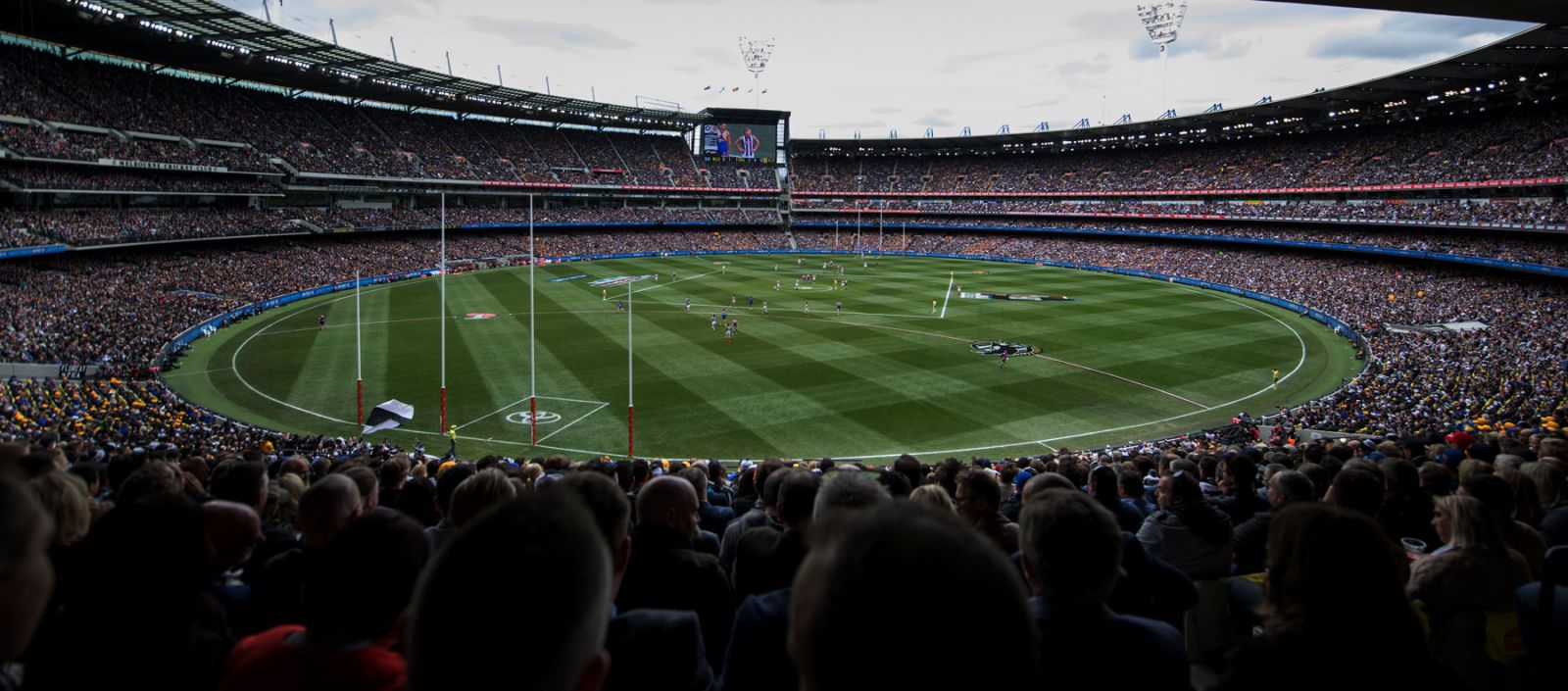 The Daily Fantasy Rankings team have been doing plenty of work behind the scenes, so that the Daily Fantasy community can continue to grow. Everyday players rely on DFR for content and news, as well as the best FREE tools in the country for all sports you love and want to play. We have been hard at work prior to the start of the 2020 AFL season to continue to innovate and add more tools to help Aussie players increase their Fantasy IQ.
We started by providing a FREE Lineup Builder for the Big Bash League, from the feedback and demand from our readers, we have developed the Draftstars AFL Lineup Builder. The builder is FREE to use and will build Draftstars AFL lineups and upload via CSV to Draftstars in an instant. We have improved on the features from the BBL Lineup Builder by adding two new key components.
1. You now can upload your very own projections into the Lineup Builder.
2. You can now Optimise teams along with building random teams as well.
The builder will have our famous FREE cheat sheet projections for each game or slate available to play on Draftstars. It will be easy to use for those who rely on the best data analysis and projections in the industry.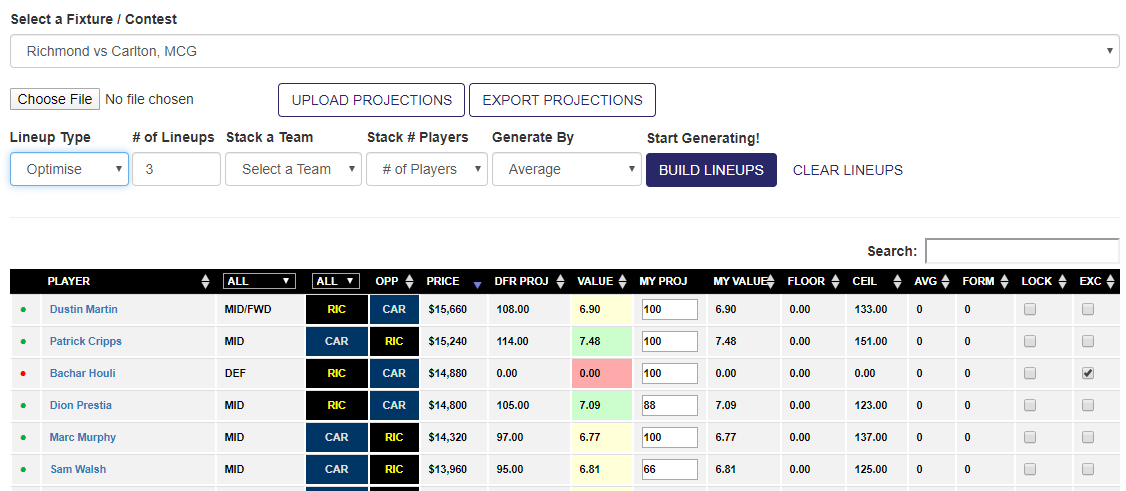 The Lineup Builder is designed to work on Desktop/Laptops. We recommend this for best results for making teams.
The Lineup Builder's goal is to quickly and easily create AFL Teams for Draftstars on the fly, especially when it comes to the crunch before lock.
To access the builder click on the banner below

For those who are new to the Lineup Builder and those who have used the BBL builder, we welcome the community to provide feedback on what features work well and what can be tweaked. You can reach out to our social media channels Twitter and on Facebook
The Draftstars Lineup Builder is now LIVE on the site starting with the fixture between Collingwood and Western Bulldogs which has been already loaded for you to build teams on Friday evening. If you would like more info on how the Draftstars Lineup Builder works, please check out the "How it Works" guide. You can access how the builder works here.