daily fantasy sports articles
Draftstars Contest Types: Part 1 - Basic

Daily Fantasy Sports (DFS) has exploded with sports fans in recent years, and the trend shows no signs of slowing down.
Draftstars has led the way in offering plenty of variety to hungry players, so now is a great time to analyse what contest types are on offer at Draftstars so that you understand exactly what you're jumping into.
In this two-part series, we will take you through the Draftstars range and offer tips to maximise your investment in DFS contests.

Draftstars Contest Types
HEAD-2-HEAD
Head-to-head contests are arguably the easiest to grasp – select your team and pit it up against that of another Draftstars user.
The reward for scoring victory in one of these contests is nearly double your investment (Draftstars take 5% of the prize pool), so depending on your stake, handsome returns are on offer.
One appeal of head-to-head contests on Draftstars is that it is easy to follow – players that go unselected by either user, or those who are selected by both users, are deemed irrelevant, so you only need to focus on the unique players in play.
Easier still, by clicking on your opponent's team on the Draftstars website/app, you can directly compare the performance of players in each line-up.
Furthermore, the prize formula is both simple and familiar – the winner takes it all.
As such, the user experience is fantastic for Head-2-Head contests.
In terms of strategy, there's no need to complicate things by searching for a hugely unique lineup which is why H2H contests are so appealing. When you're competing against thousands of players in a major contest, you'll need some players who score well at low ownership in order to win. In H2H contests, you're only competing against one other user. Ownership of each player is either 0%, 50% or 100%, so you don't need to apply a high-risk strategy to your lineups in order to be successful.
6-PLAYER
Six people (one entry maximum per user) play off for two prize-paying positions in this format, with the winner taking home over 300% of their stake. Second-place is also rewarded well – they receive more than double their stake in prize money.
For the bottom four placing users, it's a matter of better luck next time!
The benefit of this format is that it provides the simplicity of the head-to-head category with better potential returns.
Again, excessive strategy is curtailed, as each user is competing with just five others rather than thousands, and entries are limited to one per person.
MULTIPLIERS
Multipliers come in two forms – Double Up and Triple Up.
Double Up contests operate similarly to head-to-head games in that you are playing to double your stake.
The top 45% of finishers in these contests take home double their entry fee, while the rest are left empty-handed.
On the other hand, Triple Up contests take the same concept and shift the risk vs reward equation a step further.
Triple Up contests split the prize pool among the top 30% of the finishers, with a prize of triple the entry fee, encouraging players to back themselves for a greater return.
RAPIDFIRE
The final contest type that we will cover in Part 1 is 'Rapidfire'.
In Rapidfire, you pit yourself up against the boffins at Draftstars HQ, rather than competing with fellow Draftstars users.
Instead of constructing a team of players within the constraints of a salary cap, Rapidfire requires you to select one player for each of five head-to-head match-ups as chosen by Draftstars. Usually the matched players will be pretty similar in projected points so it's always a bit of a challenge!
There are two versions of Rapidfire – Rapidfire 3 and Rapidfire 5.
In Rapidfire 3, you must correctly select three match-up winners out of five to earn 180% of your stake in prize money.
Rapidfire 5 takes the same concept but dials it up – you must correctly select all five match-up winners to score a huge 20 times your stake.
These games are available for most sports, and go live shortly before the start of a slate.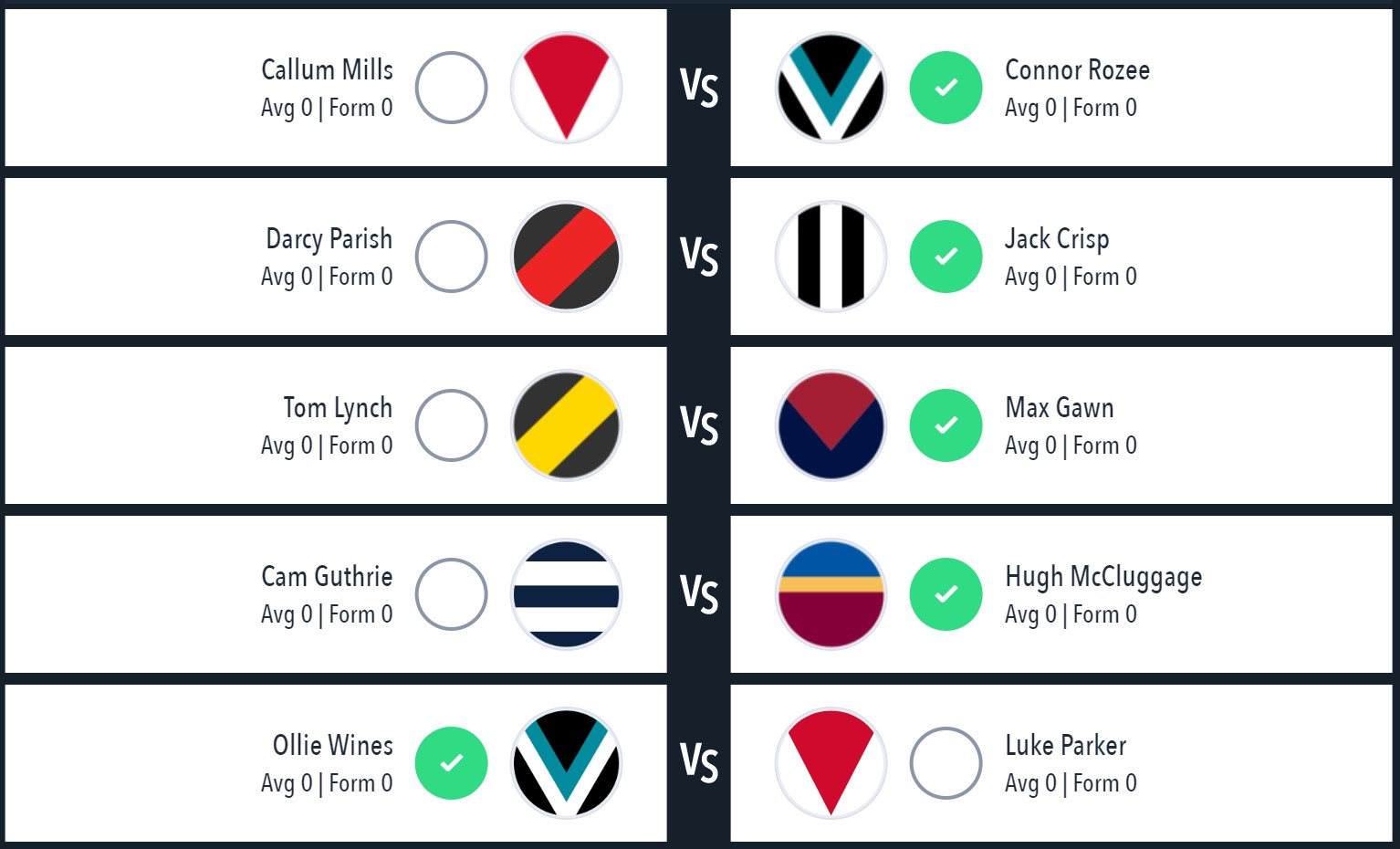 Always remember to gamble responsibly. When the fun stops, stop. If gambling is having a negative impact on your life, seek support at Gambling Help Online. 18+ only.