daily fantasy sports articles
DraftStars RapidFire Golf - Australian PGA Championship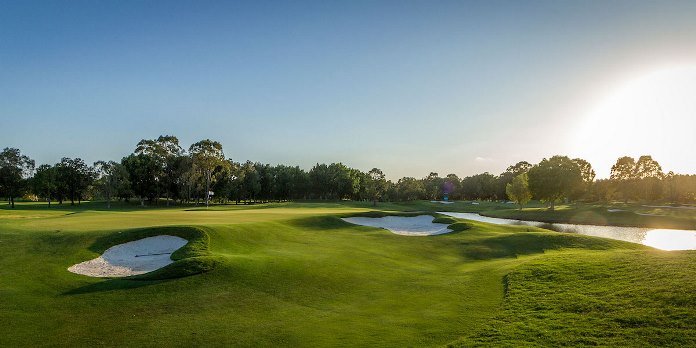 Thursday morning at 7am, the Australian PGA Championship will tee off at the Royal Pines Resort. A total of $1.5 million dollars will be up for grabs, with defending champion, Australia's Cameron Smith, once again a strong contender for the title.
The team at DraftStars will once again be running their new RapidFire game for this tournament. RapidFire is a daily fantasy sports game with a twist. Instead of selecting a team with a set budget, the task here is much simpler.
All you have to do, is to select who you think will have the better score out of 5 match-ups for the day.
If you choose to play RapidFire 3, then you only need to get 3 of the 5 predicitions correct to win. Your winnings are determined by multiplying your Entry Fee amount by 1.9. Therefore, a win in a $10 game will net you $19. RapidFire 5 requires you to get all 5 correct, which if you manage to do, will see your entry fee multiplied by 25!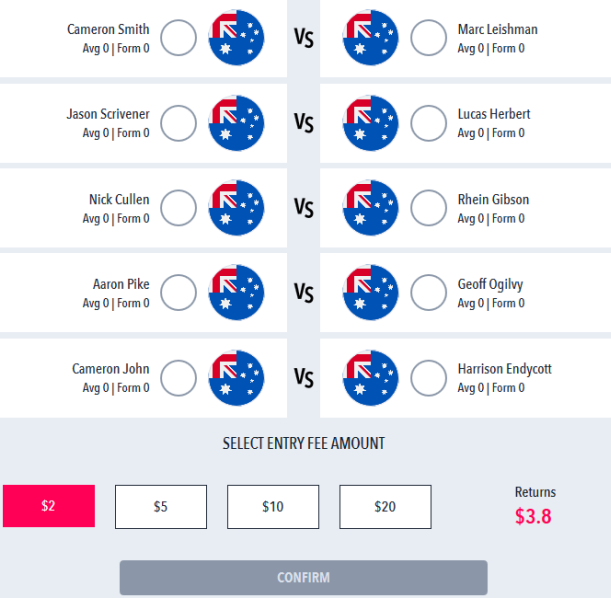 Matchup #1 – Cameron Smith v Marc Leishman
Two of Australian's most prominent golfers. Smith is the defending champion. Leishman is ranked 21 in the world and Smith is 33, with Smith claiming a pair of top 10 finishes in his last 3 events, while Leishman followed up his first win of the year at the CIMB Classic in mid-October with a top 20 finish in the CJ Cup a week later.
Matchup #2 – Jason Scrivener v Lucas Herbert
Scrivener is the world #174 and coming off a third place finish at the Hong Kong Open, his best result of the season. Herbert is ranked much better at 83, however his last three tournaments has seen him finish outside the top 30.
Matchup #3 – Nick Cullen v Rhein Gibson
Both these players have rankings outside the top 450 in the world and are only separated by 62 places. Gibson placed 2nd just a few weeks ago at the Queensland Open, his best performance of 2018. Cullen hasn't had a top 10 finish since his 7th place at the New Zealand Open at the start of the year.
Matchup #4 – Aaron Pike v Geoff Ogilvy
Ogilvy is a well-known Australian golfer and stands out as an obvious pick here, however it is worth noting that his current world ranking of 792 is the lowest it's ever been since 1995. His last win and top 3 finish came in 2014. Aaron Pike just recently won the Victorian PGA Championship, his first PGA tour victory, which has helped to improve his ranking by almost 900 places since the start of the year.
Matchup #5 – Cameron John v Harrison Endycott
Cameron John has had a stellar year, claiming all of his 5 top 10 career finishes in 2018 alone, 1 of which was a second place at the NSW Open earlier this month. Endycott too has had his best year to date, claiming 4 of his 5 career top 10 finishes in 2018, two of which were runners up trophies at The Brazil Open and the Vic Open.
Simply click on the player who you think will score better in each matchup, select your entry fee amount and then click on Submit button. It's a simple as that!
Always remember to gamble responsibly. When the fun stops, stop. If gambling is having a negative impact on your life, seek support at Gambling Help Online. 18+ only.