daily fantasy sports articles
Fantasy EPL offers $50,000 Guaranteed on opening weekend!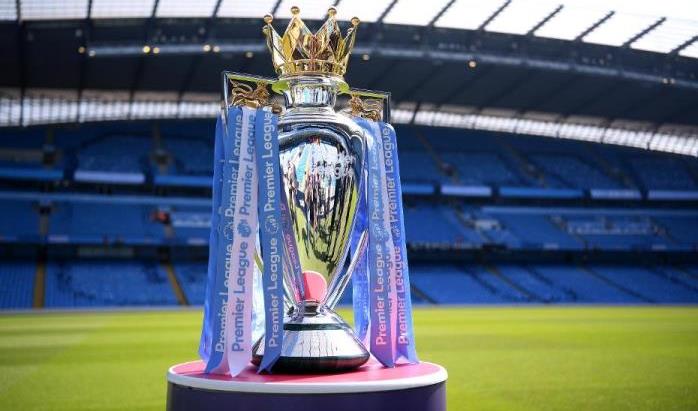 The 2018/19 English Premier League (EPL) season gets underway this weekend which of course means, plenty of Daily Fantasy EPL contests offering big prize money will also be available to Australian DFS players.
The EPL season runs for a total of 40 weeks, which equates to a lot of chances to score a win on any of the DFS tournaments that will be available at DraftKings, DraftStars and PlayON this season.
While Draftstars are yet to announce their EPL offerings, they have teased us in the lobby with a "Coming Soon" banner. PlayON are kicking the season off with a £2,500 Guaranteed contest, while the feature contest on DraftKings is offering a massive US$50,000 Guaranteed prize pool, with a US$10,000 first-place prize, all for just a US$20 entry fee.
There are three new sides in the 20 team competition for the upcoming soccer season, with Cardiff City, Fulham and Wolverhampton Wanderers all returning after a few years in the second division, replacing Stoke, Swansea and West Bromwich Albion.
Manchester City are the defending champions, having blitzed the competition last year. Manchester United ran second, Tottenham Hotspur third and Liverpool fourth. The 2016-17 champions Chelsea finished in fifth place.
Liverpool's Mo Salah was the leading scorer, picking up 32 goals, just ahead of Spurs Harry Kane who scored 30 goals. Sergio Aguero of Manchester City was a distant third with 21 goals.
Manchester City had the top 4 players for assists. Kevin De Bruyne had 16, Leroy Sane 15, David Silva and Raheem Sterling both had 11.
As for the keepers, Manchester United's David de Gea was the best, recording 18 clean sheets, ahead of Manchester City's Ederson with 16. Thibaut Courtois from Chelsea and Spurs' Hugo Lloris both had 15.
How to Play Fantasy EPL
The scoring system at DraftKings is easy to follow, providing good rewards for scoring and assists, while punishing a missed penalty kick harsher than any other incident. A fixed salary cap of $50,000 is in place, of which you have to choose 8 players made up of 2 forwards, 2 midfielders, 2 defenders, a utility player and a goalkeeper. You also have to utilise players from at least 3 different teams.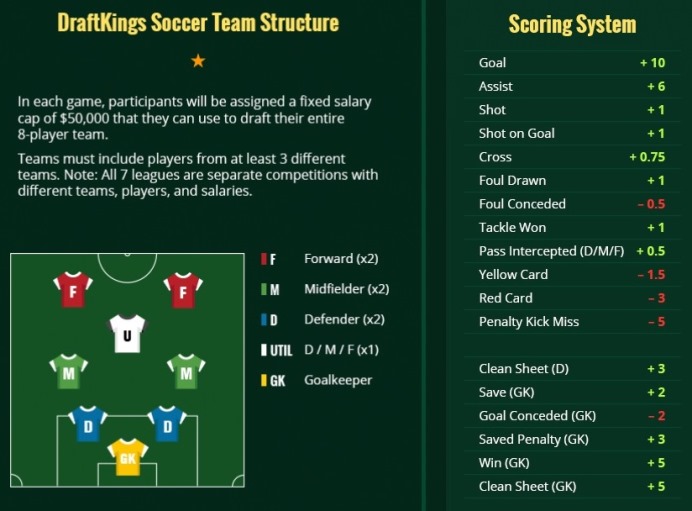 The scoring system used by PlayON is somewhat more complex. While scoring goals and assists still produce high scores, so too does a saved penalty by a keeper. Receiving a red card is the most costly incident to a player's fantasy score.