daily fantasy sports articles
EPL 2018/19 DFS Lineup Tips: Game Week 6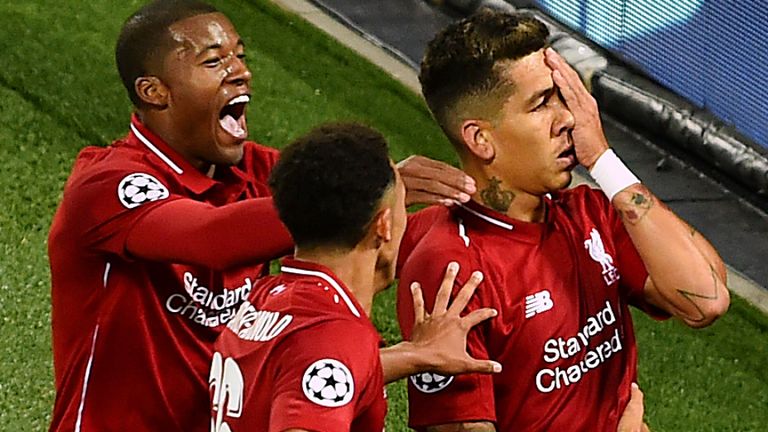 Game Week 6 of the 2018/19 EPL season kicks off this weekend with some great matches set to play out! As usual, we've put together our fantasy team line-up and provided some tips to help you with yours.
There's a huge 7-game slate on this Saturday night, including Leicester vs Huddersfield, Liverpool vs Southampton, Manchester United vs Wolverhampton, Burnley vs Bournemouth, Cardiff vs Manchester City, Crystal Palace vs Newcastle, Brighton vs Tottenham.
There's no shortage of fantastic DFS contests to get involved in on Saturday night either. DraftKings are hosting a massive $40,000 contest, Draftstars have a $6,000 contest, PlayON have their own $1,000 contest, while SportChamps have a season long $5,000 tournament.
Below, we've provided our best plays for each position from the featured matches in the 50k DraftKings contest.
Goalkeepers
The number one thing you need to think about here is who's most likely going to keep a clean sheet.
Your best options between the sticks this week include:
Ederson ($6,000 – Great option as usual. Won't have much to do this weekend against Cardiff.
Alisson ($5,900) – Started the season with 3 consecutive clean sheets but has lowered his colours in his past 2 matches. Expect him to be nothing but a pedestrian in an easy win over Southampton.
D. De Gea ($5,500) – Manchester United have gathered themselves after a shaky start. De Gea is a bit cheaper than the aforementioned, but will have more to do against a decent Wolves side.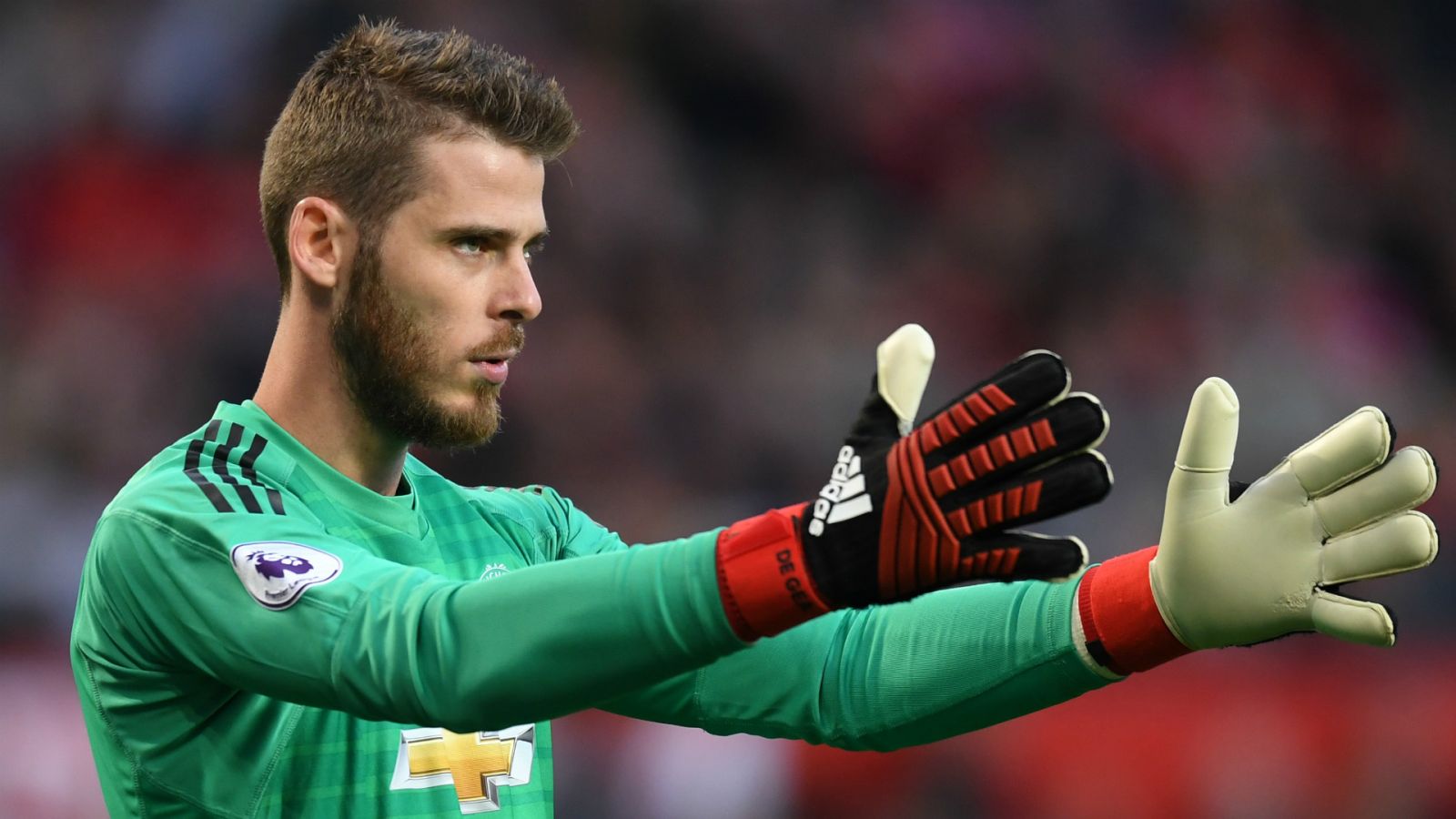 Defenders
When selecting defenders you're pretty much going in with same mindset as when selecting goalkeepers. Meaning you primarily just want players that are going to keep a clean sheet. The safest options this week are Liverpool, Manchester United and Manchester City defenders.
From Liverpool your best options are:
T. Alexander-Arnold ($6,100) – TAA is enjoying a stellar start to the season and is keeping a few quality players out of the side. He's always a chance of picking up an assist or two in a blowout.
V. Van Dijk ($3,700) – He hasn't scored well so far this season, which has VVD at basement price. He's great with his head and could be a nice POD.
Manchester United's best options include:
L. Shaw ($5,400) – He's been United's best defender this season by the length of the Flemington straight. Like TAA, Shaw's a threat to provide an assist or two.
From Manchester City you should consider:
K. Walker ($4,900) – He's excellently priced and should provide a solid score from defence. He's your best option in a City team that may change around this weekend.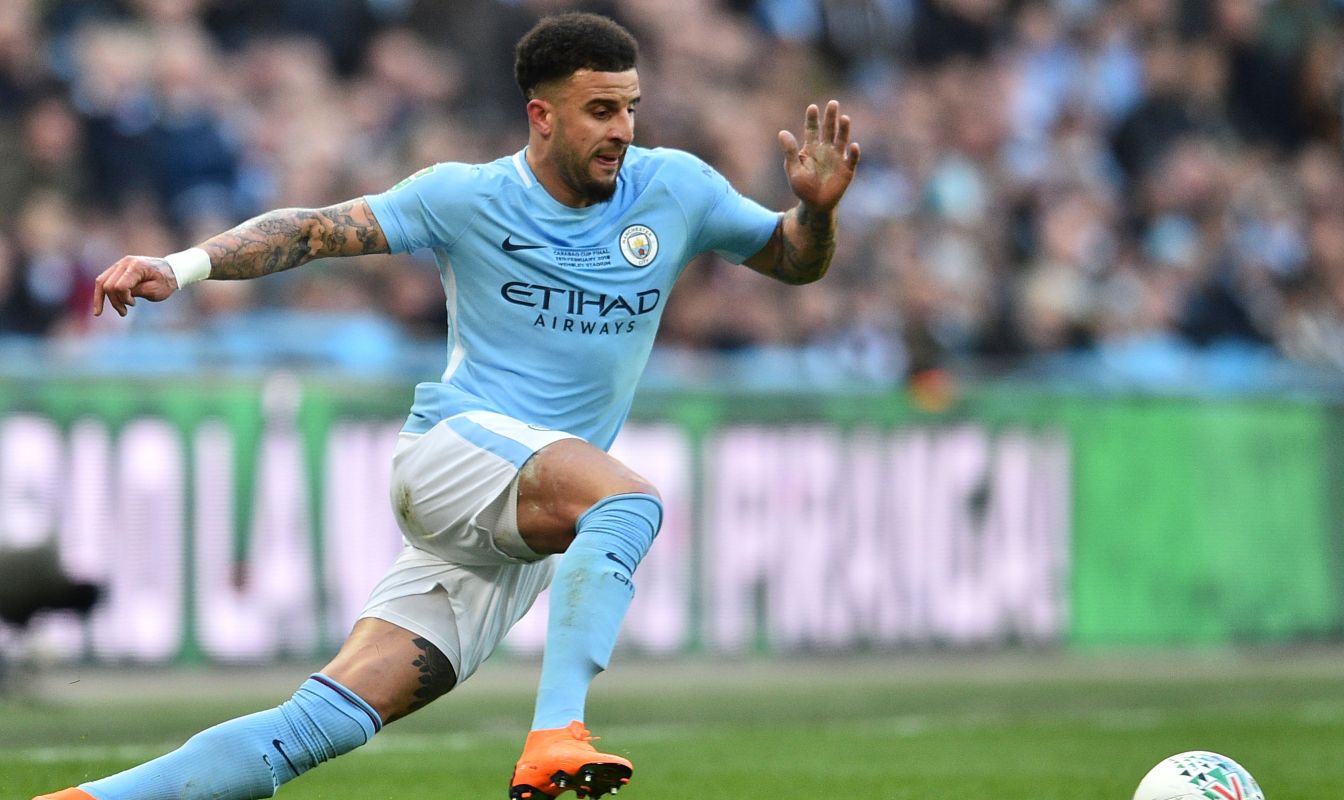 Midfielders/Forwards
Most of the best midfield or forward options at DraftKings are dual position, meaning you can select them in either spot, which is why we've opted to group them together here.
The obvious choices this week include:
S. Mane ($10,000) – He's been down on last season's form, but is still putting up great fantasy numbers. With less people picking him, now's your time to give him a chance.
R. Lukaku ($8,900) – He's the cheapest of the elite strikers and has the potential for a big day against the Wolves. Definite value.
J. Maddison ($8,200) – Have to give this guy a mention. He's looked worth every bit of his big fee and will be running the show again at home this weekend against Huddersfield.
W. Zaha ($8,100) – Same goes for this man. He's a sensational player and will cause Newcastle a lot of problems this weekend.
L. Moura ($7,300) – Lucas is still underpriced despite his teriffic start to the season. The Spurs haven't been in great form, but maybe this phenom can turn it around.
J. Vardy ($7,200) – There's every chance of being a Vardy Party this weekend against the lowly Huddersfield.
C. Wilson ($6,500) – If the Cherries are going to keep their great form going, then striker Callum Wilson will play a huge part in it.
D. Brooks ($4,200) – Bournemouth have been a high scoring team this season and are in great form. Brooks offers a lot of upside at his price.

Here's DFR's DraftKings team for Game Week 5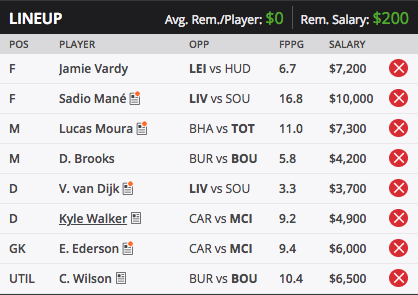 *This article was uploaded prior to team sheet announcements.