daily fantasy sports articles
EPL 2018/19 DFS Lineup Tips: Game Week 8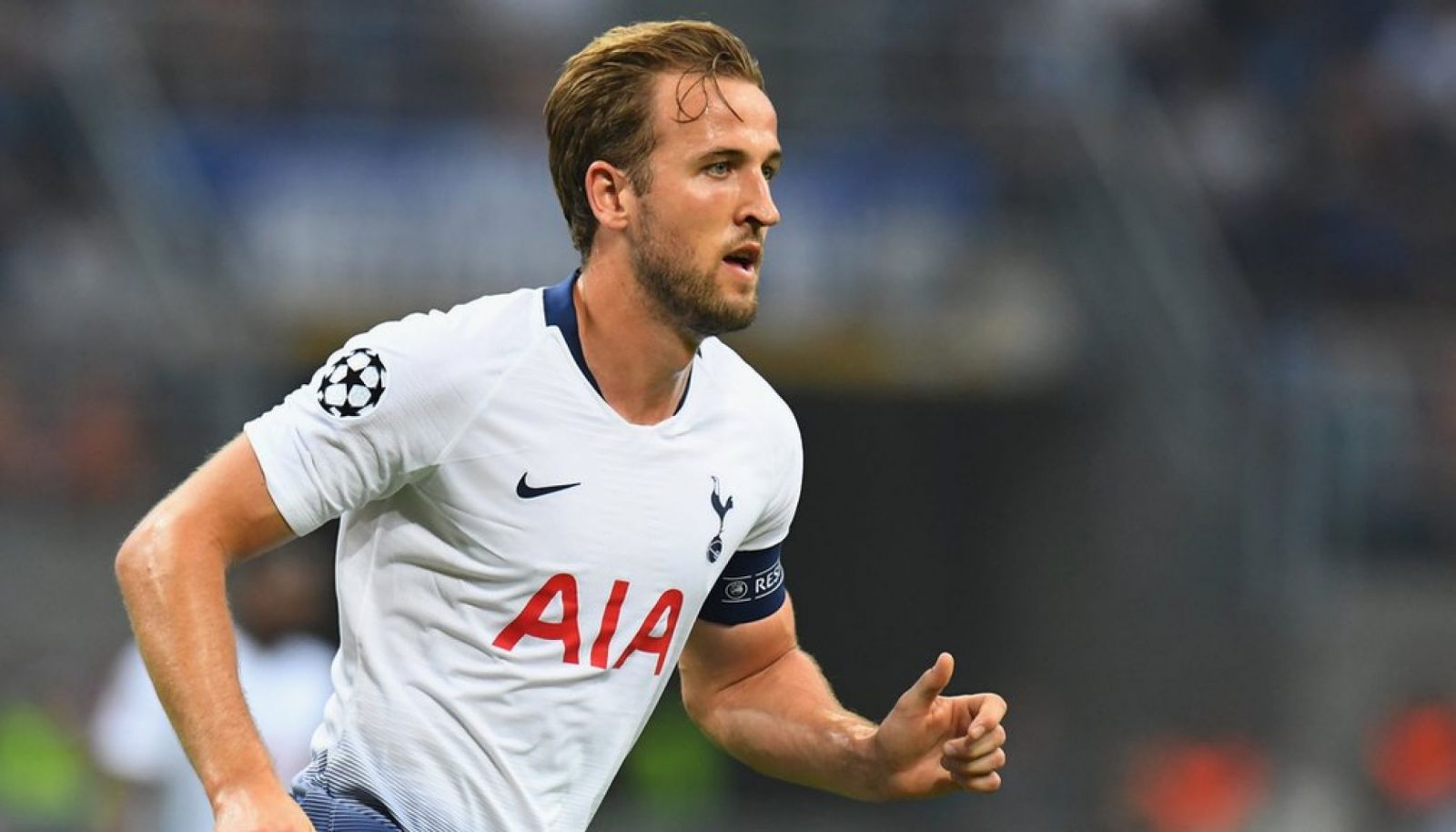 Game Week 8 of the 2018/19 EPL season takes place this weekend and there's some great battles set to play out. As usual, we've put together our fantasy team line-up and provided some tips to help you with yours.
We're back to the usual 6-game slate of EPL action this Saturday night. The feature matches include: Burnley vs Huddersfield, Crystal Palace vs Wolverhampton, Leicester vs Everton, Tottenham vs Cardiff, Watford vs Bournemouth, Manchester United vs Newcastle.
We've been blessed some more fantastic DFS contests for this weekend's action. DraftKings are hosting a massive $40,000 contest, Draftstars have a $6,000 contest, PlayON have their own $1,000 contest, while SportChamps have a season long $5,000 tournament.
Below, we've provided our best plays for each position from the featured matches in the 50k DraftKings contest.
Goalkeepers
The number one thing you need to think about here is who's most likely going to keep a clean sheet.
Your best options between the sticks this week include:
H. Lloris (TOT, $6k) – Lloris will most likely return when the Spurs host a struggling Cardiff side on Saturday night (AEST). It should be a straight forward clean sheet.
D. De Gea (MU, $5.7k) – United have been very shaky to start the season, but they should be too good for Newcastle on Saturday.
J. Hart (BUR, $5.3k) – Burnley have found a bit of their 2017-18 form over the past couple of weeks and have a soft fixture at home against Huddersfield on Saturday night. Hart could be a really nice POD.
R. Patricio (WOL, $4.7k) – The Wolves are flying and are coming up against a Palace outfit that has managed just 1 point from their 3 home matches. Patricio is another high risk/reward play.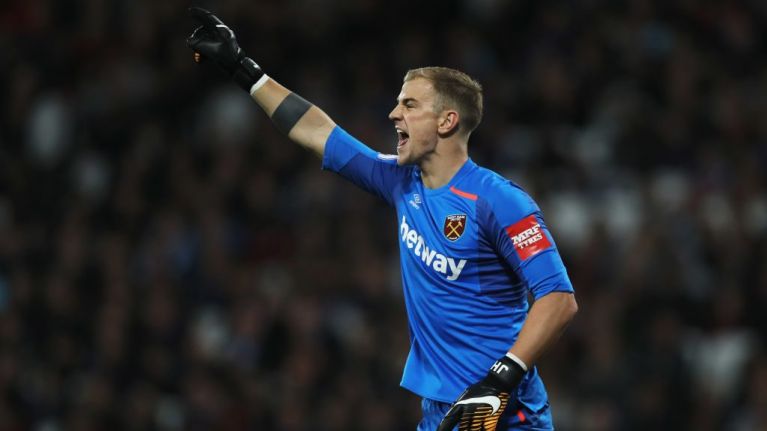 Defenders
When selecting defenders you're pretty much going in with same mindset as when selecting goalkeepers. Meaning you primarily just want players that are going to keep a clean sheet, with secondary thought given to those who can pick up assists or the odd goal.
Your best options from these teams include:
K. Tripper (TOT, $7.4k) – Tripper is one of the best scoring defenders this season. He's active in a lot of offensive moves and is a threat from the dead ball. Will cost you though.
L. Shaw (MU, $5.7k) – He's about the only United defender who can hold his head up high so far this season. We should see him get involved in the attack a bit and whip in some crosses against Newcastle.
A. Valencia (MU, $4.8k) – We're happy to back in United this week to keep a clean sheet against Newcastle. Even if they fail, Valencia is a player that can rack up points.
B. Mee (BUR, $3.4k) – No Burnley defenders have scored well this season due to their poor start. But with a soft fixture this weekend we'll be looking to include a couple of cheap Clarets in defence.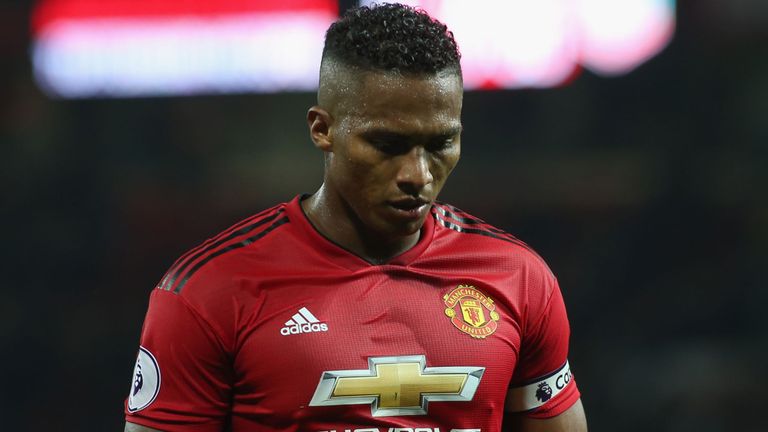 Midfielders/Forwards
Most of the best midfield or forward options at DraftKings are dual position, meaning you can select them in either spot, which is why we've opted to group them together here.
The best midfield/forward options this week are:
H. Kane (TOT, $11.1k) – Kane is expensive, but is close to being a must-have this week. He will be licking his lips at the prospect of playing against Cardiff at home.
J. Berg Gudmundsson (BUR, $9.1k) – He's been involved in just about every goal the Clarets have scored this season and will be looking to make an impact against bottle of the table Huddersfield. A bit pricy, though.
R. Lukaku (MU, $9k) – The big Belgian is the only United attacker in any sort of form at the moment. He could be in for a big one this weekend.
J. Moutinho (WOL, $6.5k) – The Portuguese maestro has been stellar in the early part of the season and is underpriced at DraftKings.
I. Cavaleiro (WOL, $6.5k) – Like Moutinho, Cavaleiro is still very cheap and has score well this season. If Wolves are to continure their hot start, these two guys will be in the thick of it.
T. Deeney (WAT, $6.1k) – There's a few Hornets that I like this week at a very generous price. Deeney tops the list.
R. Pereyra (WAT, $6.1k) – Pereyra is close behind Deeney this weekend in my selections. The pair of them will be a major threat to Bournemouth's goal.

Here's DFR's DraftKings team for Game Week 8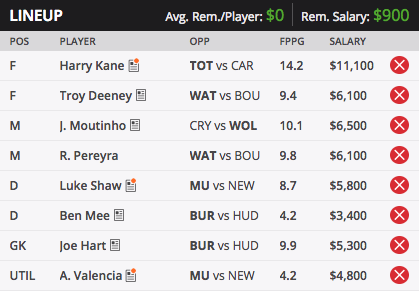 *This article was uploaded prior to team sheet announcements.
Always remember to gamble responsibly. When the fun stops, stop. If gambling is having a negative impact on your life, seek support at Gambling Help Online. 18+ only.