daily fantasy sports articles
Fantasy Formula 1: Austrian Grand Prix Team Lineup Tips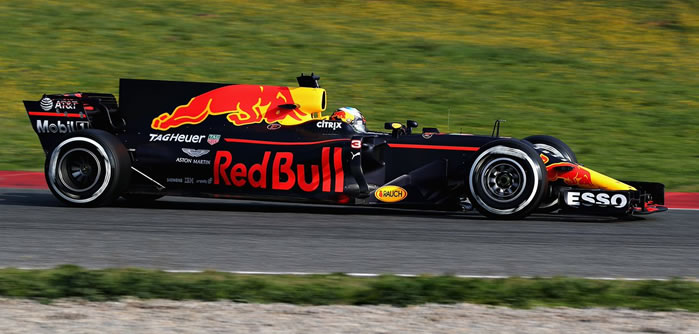 The return to Paul Ricard saw a return to form for Lewis Hamilton (who is now leading the championship), a brain fade for Sebastian Vettel (which destroyed Valtteri Bottas' race), and a continuation of Max Verstappen's recent run of good results with a second place. But perhaps the most noteworthy performance was Kevin Magnussen putting his Haas into 9th in qualifying before improving to a stunning 6th place in the race. He finished in front of Bottas' Mercedes, the Renaults of Carlos Saint and Nico Hulkenberg and the impressive Charles Leclerc in his Sauber.
This week, in the second race of Formula 1's first ever triple header of three races in three weeks, the Championship moves to Spielberg for the Austrian Grand Prix. This is the ultimate home race for Red Bull given they own the circuit. Notwithstanding this, last year they could only manage 5th and 6th in qualifying, with Ricciardo coming third in the race and Verstappen crashing before the end of the first lap.
Given the $22.1m price tag of Red Bull compared to the more expensive choices of Ferrari ($29.0m) and Mercedes ($31.7m), choosing Red Bull as your Constructor looks a great option here in Austria. The consistency of their team should produce strong points for your fantasy team while freeing up some budget to spend on your choice of drivers.
One of the key ways to score points in Fantasy Formula 1 on PlayON is to select drivers who beat their teammate. So let's have a look at the head-to-heads so far this season.

First, qualifying. The undisputed champion of intra-team qualifying battles is McLaren's Fernando Alonso. Eight out of eight times he has beaten Stoffel Vandoorme on the Saturday of the Grand Prix weekend. Coming in just behind Alonso is Sebastian Vettel with a 7-1 record over his Ferrari teammate Kimi Raikkonen.
The only other clear leaders in the teammate stakes are Charles Leclerc and Esteban Ocon who lead 6-2 over their respective teammates Marcus Ericsson (Sauber) and Sergio Perez (Force India).
Shifting to the races. Race day performance can be subject to more variables than qualifying such as car failure (ask Ricciardo), other people's errors (ask Bottas), weather and poor pit stop calls. But PlayON still deals out points based on beating teammates in the race.
The overall teammate results in races is less clear cut than qualifying. Over the course of the first eight rounds of the season, the best performer has been Kevin Magnussen who has beaten his Haas teammate Romain Grosjean 6 times.
The Force India and Toro Rosso drivers are evenly split head to head. The others are all 5-3 with the team leaders on this measure being Lewis Hamilton (Mercedes), Sebastian Vettel (Ferrari), Max Verstappen (Red Bull), Nico Hulkenberg (Renault), Fernando Alonso (McLaren), Charles Leclerc (Sauber) and Lance Stroll (Williams).
Hamilton will once again be the one to beat in Austria, but picking him in your PlayON fantasy team comes with a cost of $30.9m which means you'll need to find some cheap options to go with him. And if one of those guys fails to finish, your team is in ruins. Magnussen ($8.1m) and Leclerc ($5.9m) look to be solid budget choices. Otherwise form a strategy around the Red Bulls of Ricciardo ($21.1m) and Verstappen ($20.3m) and you should be able to afford more mid-tier priced drivers such as Hulkenberg ($11.0m) or Alonso ($10.4m).
PlayON are offering $1,000 prize pools guaranteed this weekend for both the qualifying and race formats, along with qualifiers to their season ending $20,000 Formula 1 Super Contest. Good luck!