daily fantasy sports articles
Fantasy Formula 1: Belgian Grand Prix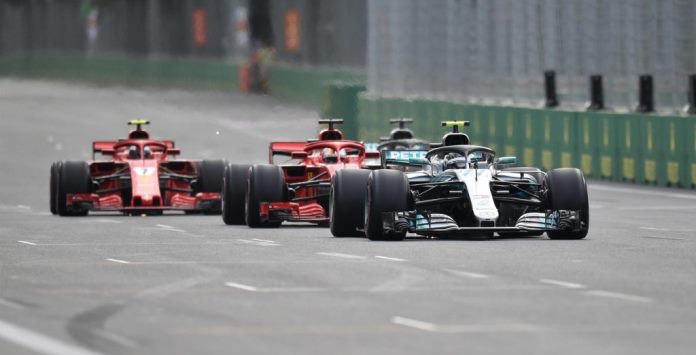 In Hungary the Ferraris were expected to be back on top, but a stubborn race by Mercedes Valtteri Bottas and a slow pit stop for Ferraris Sebastian Vettel saw the former hold up the latter for the bulk of the race, which allowed Lewis Hamilton to streak away to another win, further extending his lead on the drivers championship.
Over the summer break, the big news came that no one was expecting when Red Bull's Daniel Ricciardo announced that he would be leaving Red Bull at the end of the year to link with Renault. Red Bull then announced that they would promote Toro Rosso driver Pierre Gasly to Ricciardo's seat for 2019. Fernando Alonso has also announced his retirement at the end of this season.
This week PlayON, the official daily fantasy partners of Formula 1, have over $4,000 in guaranteed prizes as well as a number of qualifiers for the F1 Super Contest which will be contested over the last race weekend of 2018.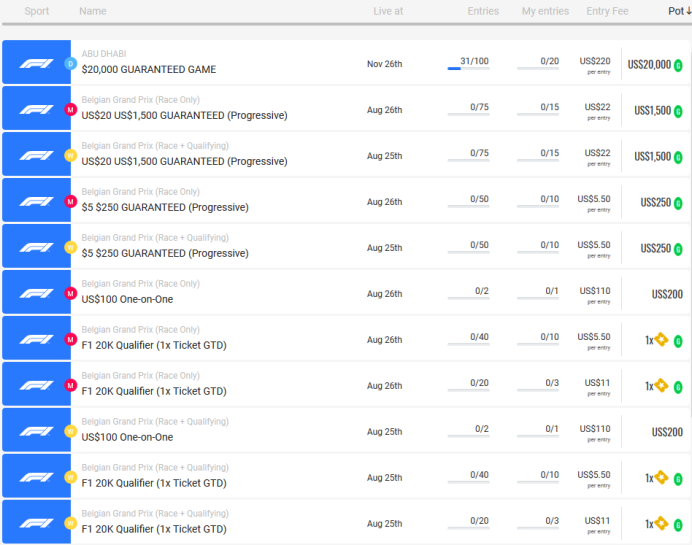 The track at Spa is a favourite for drivers and fans alike. It has elevation changes, a fast, blind uphill section and a very tight turn 1 which almost always causes incidents at the start of the race. Plenty of passing opportunities and the constant threat of changeable weather always looms, making it the most unpredictable and exciting race on the calendar.
As for fantasy teams, it's hard to go past Lewis Hamilton despite his hefty price tag of $30.6 million. He is the strongest chance of featuring in the top three at both qualifying and in the race. He claimed both pole position and the race win here last year. In 2016 he started at the very back of the grid yet still finished on the podium in third place. He clearly loves this track.
Ferrari are also an expensive pick ($30.0 million) but their consistency and reliability cannot be ignored. Vettel has retired from just 1 race of his last 16 starts, and Raikkonen twice. Between them they've picked up 5 wins and 16 podiums across in that time. When you consider that Mercedes has had just 2 wins more and 4 less podiums over the same period, it's clear to see just how reliable and consistent Ferrari are.
Ricciardo's season-end departure will likely see Verstappen favoured by Red Bull in their remaining races. Max is due some luck, so he is a risk worth taking at $20.5 million.
The cheaper options are vast. Impressive youngster Charles Leclerc ($5.7 million) has been very good this year in a poor car, while Pierre Gasly ($6.8 million) is set to be full of confidence after securing a seat with Red Bull next year. Brendon Hartley ($5.6 million) has been much better in his last two starts and could be driving for a contract. Romain Grosjean ($5.4 million) has a very strong car, but he's been struggling for luck. He is capable of a solid finish. They're all great passers and this track rewards bravery, so they're all a good chance of doing well in both qualifying and the race.
Get over to PlayON today where they have separate $1,500 Guaranteed competitions for the Race and Qualifying as well as the Race only. These tournaments have $22 buy-in. They also have Qualifiers with buy-ins of $5.50 and $11, meaning there is something for all budgets.