daily fantasy sports articles
Fantasy Formula 1: Canadian Grand Prix Team Lineup Tips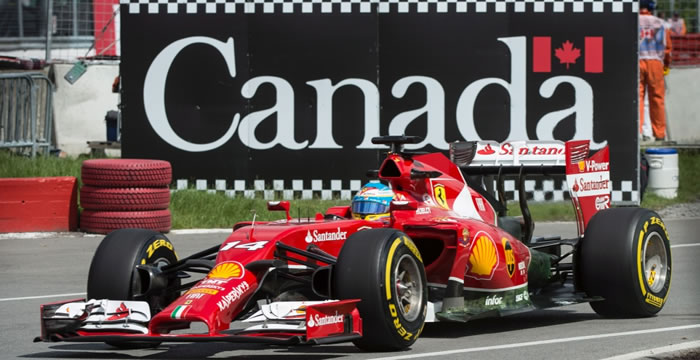 The Monaco Grand Prix was a tense affair that saw a master class of driving from Daniel Ricciardo. He suffered significant power unit damage less than a half into the race but, partially due to the nuances of the track, partially due to the advantage gained from a superb (track record) qualifying time, but mostly due to masterful driving, he still finished first in front of Sebastian Vettel's Ferrari (which suffered tyre problems) and Lewis Hamilton's Mercedes (which also had tyre issues). Kimi Raikkonen was fourth in the second Ferrari followed by Valtteri Bottas in fifth - on a strategy that looked at one point as if it might deliver him victory.
This weekend sees a return to the Circuit Gilles Villeneuve in Montreal for the Canadian Grand Prix. This was the circuit where Lewis Hamilton took his first ever Formula 1 race win back in 2007 (when driving for McLaren). Since then he has won a further five times -including the last three races. Given this string of success, it would be difficult to go past Lewis as your first choice. However it's going to test your budget at PlayON with Hamilton priced at a hefty $31.1m.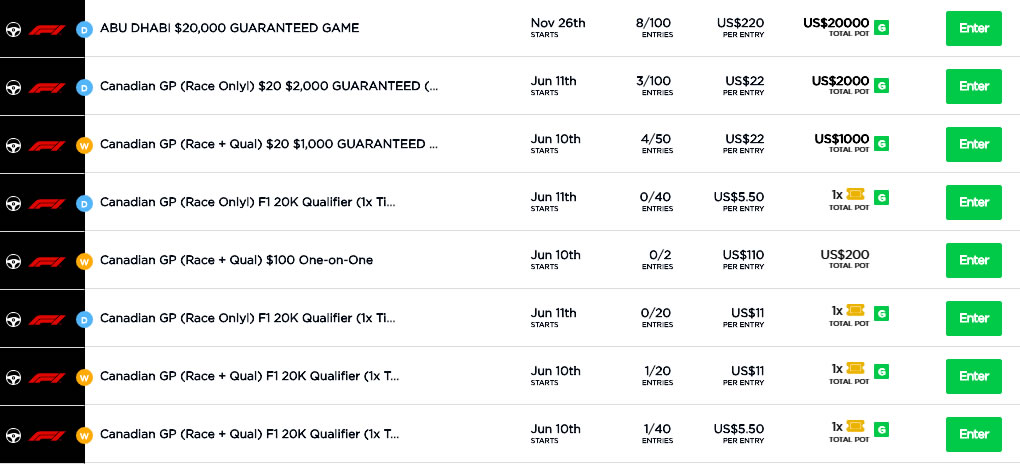 You may be tempted to also select Ricciardo at $20.9m given his Monaco win, (he also had his first career win here in 2014, and came third last year). However, the engine problems he suffered at Monaco have led to a grid penalty in Canada. The amount of the penalty is not clear as yet, but it will probably be at least 10 places on the grid and may be even more. Overtaking is possible at the track, and Ricciardo is one of the best on the grid at overtaking, but it will still be a hard ask for the Aussie. If you are looking at a Red Bull driver, Max Verstappen at $19.7m may be a better bet. His driving in the Monaco race showed a suggestion that he may have learned his lesson from smashing his car into the wall during practice (which led to him missing Monaco qualifying and starting from the back of the grid).
Esteban Ocon ($9.9m) brought his Force India home in sixth at Monaco and Force India did well at Montreal last year (qualifying 8th and 9th and finishing 5th and 6th).
If you're looking for a mid-field team, Renault is also worth a look at $10.4m. They finished 8th and 10th at Monaco and are bringing upgrades to the Canadian race - their engine, aerodynamics and mechanical upgrades.
In terms of the smaller teams, Haas ($6.5m) is bringing significant changes to this race. Given this is close to a home race for the American team, they could be looking to try extra hard for this race.
Finally, unfortunately, yet again, Williams ($9.5m) are still yet to do anything to make them worth considering for selection.
Throw your lineups into PlayON and compete for a share of $2,000 guaranteed this weekend, or win a ticket through one of the many qualifiers to the end-of-season $20,000 F1 Super Contest.