daily fantasy sports articles
Fantasy Formula 1: Chinese Grand Prix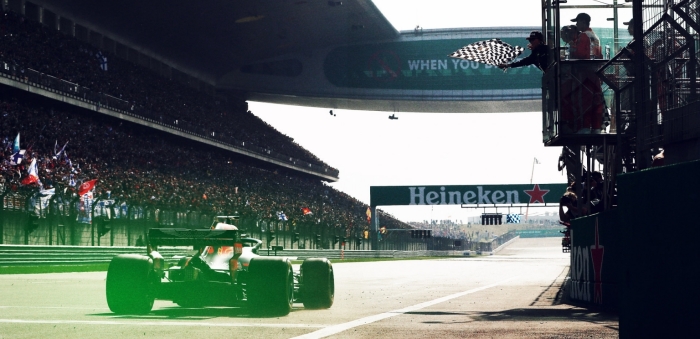 Round 3 of the Formula 1 season, and the 1000th F1 race, takes place at the Shanghai International Circuit in China, with first practice getting underway on Friday, April 12.
The last race in Bahrain saw new Ferrari driver, rookie Charles Leclerc dominate the weekend, only for a car failure very late in the race deny him a maiden win. He still managed a podium but deserved top honours. Those instead went to the classy Lewis Hamilton, with his team mate and Championship leader Valtteri Bottas taking second place.
PlayON have all your fantasy F1 contests, as they are the official fantasy partner of the Formula 1. As always, they have three major contests both with $1,000 on offer. You can pay either $1.10 for a race-only game, or $22 to enter their Qualifying and Race contests. They also have 4 tickets up for grabs to enter into their end of season Super Game, where a massive $25,000 will be up for grabs. Head on over to PlayON today to get involved. If you've never been to PlayON before, then be sure to check out our review, which will also help you navigate the site.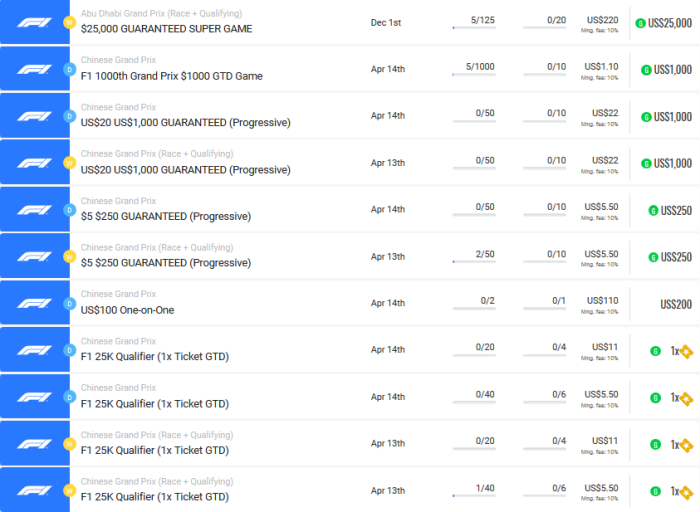 Constructor
Given the nature of the track at Shangai is very tricky. Two main straights are separated by hairpin and while the remainder of the track contains a number of low speed corners, making car setup a tricky prospect. Mercedes (costs $32M) has won 4 of the last 5 races here, but last year it was Red Bull (costs $24.7M) who got the win. As far as form goes, Ferrari (costs $29.2m) looks to have the fastest car on the grid right now.
In the midfield, Renault ($12.7M) have arguably the best driver line-up, but reliability has seen them only get 1 car across the finish line in the 2 races so far. However, it was at this race last year that their new driver, Daniel Ricciardo, won in a Renault powered Red Bull.
Alfa Romeo ($9.4M) and Haas ($9.7M) have had great starts to the season already and wouldn't be bad options here either.
Drivers
Lewis Hamilton ($30.2M) has won here 5 times previously, with Ricciardo ($12.4M), Sebastian Vettel ($27.8M) and Kimi Raikkonen ($10.2M) the only other current drivers to have won here. Vettel has been solid but was upstaged by his team-mate Leclerc ($23.9M) last weekend.

Max Verstappen ($24.5M) will be a strong chance here given the better cornering capabilities of the Red Bull.

In the midfield there are plenty of options. Antonio Giovinazzi ($6.8M) looks to be a good pickup, especially on a somewhat slower track and given his team mate, Raikkonen has been in the top 10 in his last two races. Lando Norris ($7.1M) has been performing brilliantly and would be a very handy addition, as would his team mate Carlos Sainz ($7.1M).
If you love Formula 1 and fantasy sports, then you need to get yourself over to PlayON, as they are the only Fantasy Formula 1 option. If you haven't played before and want to know how, check out our handy guide right here.

Always remember to gamble responsibly. When the fun stops, stop. If gambling is having a negative impact on your life, seek support at Gambling Help Online. 18+ only.