daily fantasy sports articles
Fantasy Formula 1: German Grand Prix DFS Lineup Tips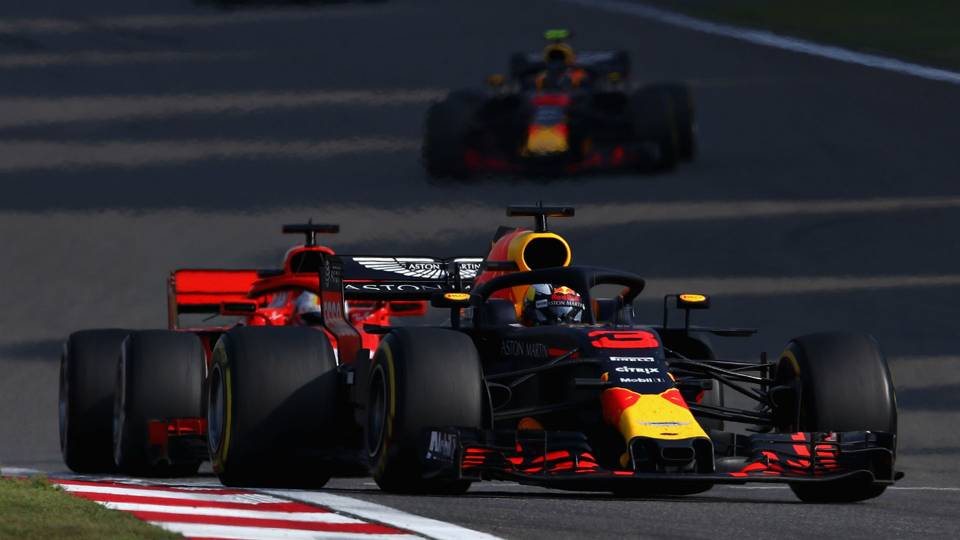 The 2018 Formula One season has reached the halfway mark, and the driver's championship is still anyone's race with defending champion Lewis Hamilton and Ferrari's Sebastian Vettel locked in a thrilling battle at the top of the leaderboard. This weekend's German F1 Grand Prixwill be a crucial opportunity for the two titans to secure points.
It was Vettel who increased his advantage in the championship standings with a win at Silverstone in the British Grand Prix last week and once again he'll be a popular pick in PlayON fantasy teams this weekend at a price of $28.9m.
The Hockenheimring circuit for the German GP has been a happy hunting ground for Hamilton, who has been victorious here on three occasions. Priced at $30.2m, Hamilton will cost you a packet for your fantasy lineups but does seem the most reliable pick. Hamilton finished just behind Vettel at Silverstone, and if it wasn't for a first-lap incident with Kimi Raikkonen ($19.4m), then Hamilton was probably heading for another win.
It was another frustrating result for the Red Bull team of Daniel Ricciardo ($20.6m) and Max Verstappen ($20.4m). Ricciardo was never really a contender at Silverstone, rolling into 5thplace, while Verstappen was a late casualty and failed to finish. The Red Bulls have been consistent with their efforts but lack the speed to keep up with the big teams. Their Constructor price of $22.3m seems attractive, but unless they can secure a podium finish, then you'll get more value by paying up for either Ferrari ($30.0m) or Mercedes ($31.7m) as the Constructor effectively counts for double as it includes both drivers' results.
If you're paying up for your Constructor, then you'll need some cheaper drivers to balance your team under budget. Romain Grosjean ($5.3m) and Charles Leclerc ($5.9m) were the most popular choices but when both crashed out in the British GP, it left the majority of fantasy teams in disarray. The Haas team of Grosjean and Kevin Magnussen ($8.3m) remain solid choices at their prices, with Haas performing very admirably this season in both qualifying and on race day.
Another popular pick might be Renault's Niko Hulkenberg ($10.8m). After failing to finish in Austria, Hulkenberg fought back to finish in 6thplace at Silverstone and gained valuable points for beating his teammate and gaining positions from his qualifying position.
Those to avoid continue to be the Williams pairing of Sergey Sirotkin ($7.3m) and Lance Stroll ($8.4m). Despite both finishing the race, the Williams car continues to prove to be well off the pace. The Toro Rosso's are also struggling. Pierre Gasly ($6.7m) did reach Q2 and finished the race, but his teammate Brendon Hartley ($5.4m) had a shocker with a practice session crash resulting in him failing to qualify or even reach the starting line. There are better cheap options around for your teams.
The German Grand Prix this weekend will see PlayON again offer a great variety of fantasy F1 contests. There's $1,000 guaranteed contests for both the race & qualifying as well as the race only, while there are daily qualifiers to the season-ending $20,000 Super Contest.
Click here to join PlayON today!