daily fantasy sports articles
Fantasy Formula 1: Italian Grand Prix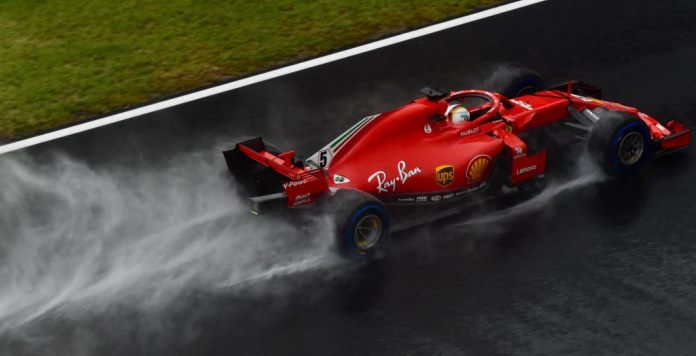 The F1 season carries on to the fastest circuit on the calendar at the iconic Monza, where straight line speed is king. The track has 4 flat-out sections, linked together by 3 slow chicanes and the iconic Curva Parabolica final turn, which starts very sharply but becomes a very fast run to the line afterwards.
Last week some late bad weather during qualifying caught out the Red Bulls and was taken advantage of by the Force India cars. A number of collisions in the first turn of the race ultimately ended the day early for Daniel Ricciardo, Kimi Raikkonen, Chalres Leclerc, Fernando Alonso and Nico Hulkenberg.
Sebastian Vettel ended up scoring the win, with Lewis Hamilton second and Max Verstappen in third. The two Force India drivers Perez and Ocon finished in 5th and 6th place respectively, behind Valtteri Bottas. Grosjean and Magnussen from Haas ran in 7th and 8th with Pierre Gasly's Toro Rosso running 9th and Marcus Ericsson's Sauber in 10th.
Once again PlayOn will be running several Fantasy Formula 1 competitions. This week they will have 2 contests worth $1,500 each, one is for the race and the other is for the full weekend. They also have contests to win seats in the $20,000 F1 Super Contest on November 26.
Given the fast nature of this track, where the slow sections are both few and very brief, the raw power of the Ferrari and Mercedes engines are set to dominate here.
The Force India and Haas cars are expected to be strong here and will be issuing strong challenges to the Red Bulls.
The Ferrari team are a reliable side who are favoured for the win here, so they would make a decent marquee signing. Or if you wanted to sign 2 or 3 marquee drivers, the Ferrari powered Haas are a solid secondary pick.
Lewis Hamilton and Sebastian Vettel have secured nearly all of the wins and pole positions since the start of the 2017 season. Either or both are solid chances to pick here, as their cars are well suited to this track. Kimi Raikkonen hasn't had a win for a long time, but has been a regular top 3 finisher for many years.
The Red Bulls are expected to still be quite strong, but won't be close to the Ferrari or Mercedes cars. In the midfield, Kevin Magnussen is a strong chance of finishing in the top 10 in both qualifying and the race, with his Haas car expected to perform well at Monza.
At the back of the field is Sauber's Charles Leclerc. He was the victim of a pile up in the first turn at Spa last week. He's driving well and could well finish in the top 10.