daily fantasy sports articles
Fantasy Formula 1: Mexico Grand Prix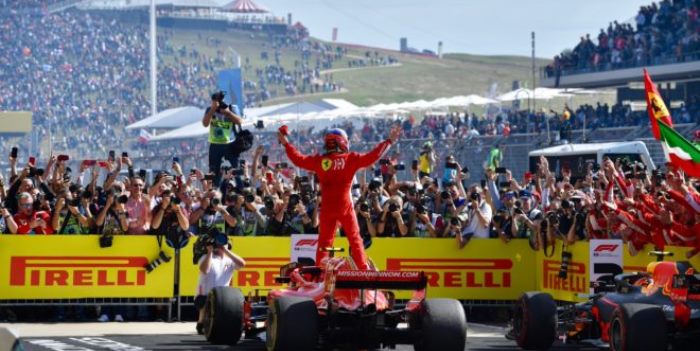 This week the teams travel to Mexico to race on the short and tight Autodromo Hermanos Rodriguez. Formula 1 racing returned to this track in 2015, after having last been used back in 1992. Mercedes won the first two return races, with Nico Rosberg winning in 2015, Lewis Hamilton in 2016 before Red Bull's Max Verstappen won last year.
This race could well see the Driver's Championship decided, with Lewis Hamilton need to score just 6 points more than Vettel to clinch the title. And while all eyes will be on that contests, a bigger one is growing in the middle of the pack, with just 16 points separating 7th placed Nico Hulkenberg and 12th placed Carlos Sainz, while Brendon Hartley is out to prove that he deserves to remain in Formula 1 (and has been driving well of late).
Given the slow track, this could well be a good time to look at selecting Red Bull for $23.7 million as the constructor. While Ricciardo has had no luck of late with reliability, things have to improve at some time, so why not Mexico? Verstappen is in red hot form right now and this track is ideal for both drivers.
The official fantasy partner of Formula 1, PlayOn will have 2 major contests paying out $1,000 in cash, while also putting up 4 entries into their $20,000 Super Contest which will take place during the Abu Dhabi Formula 1 race at the end of the season.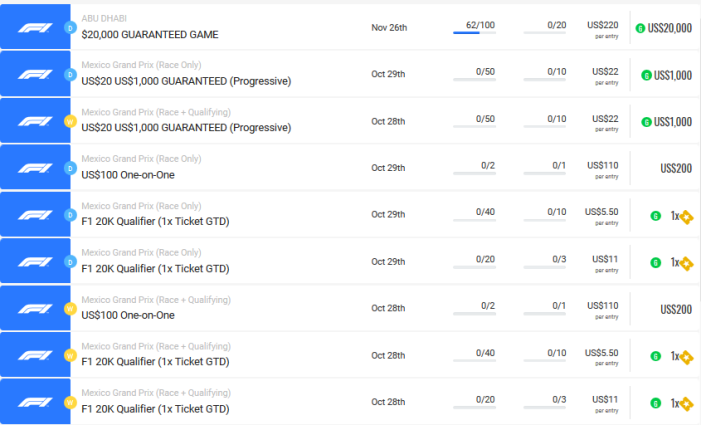 Kimi Raikkonen is a very safe and reliable selection. He consistently reaches the final qualifying session and regularly finishes inside the top 4 on the grid and in the race. With a price tag of $19.2 million, he's very good value.
Lewis Hamilton is very expensive at $31.1 million, but for good reason. He will be out to win this race and secure the Drivers Championship. While Vettel has been making a lot of schoolboy errors of late, Hamilton has been squeaky clean and running away with the Championship.
Sergio Perez will be at his home race and will be out to do his country proud. He has a very competitive car and is capable of finishing in the top 10 after qualifying and the race. He's a bit pricey at $11.8 million, but the power of the home crowd does tend to see drivers lift a little.
Kevin Magnussen is worth $7.7 million and will be desperate to get a good results after retiring at Japan and then getting disqualified post-race last week due to fuel issues. He is 3 points away from his best season ever. He also finished 8th here last year.
Romain Grosjean is always a good pick up. He is a top 10 driver, but has a price tag of $5.4 million, making him the second cheapest driver available. He's a handy pick up that can score a few handy points while also freeing up some cap space to splash on a top tier driver.
Always remember to gamble responsibly. When the fun stops, stop. If gambling is having a negative impact on your life, seek support at Gambling Help Online. 18+ only.