daily fantasy sports articles
Fantasy Formula 1: Monaco Grand Prix Team Lineup Tips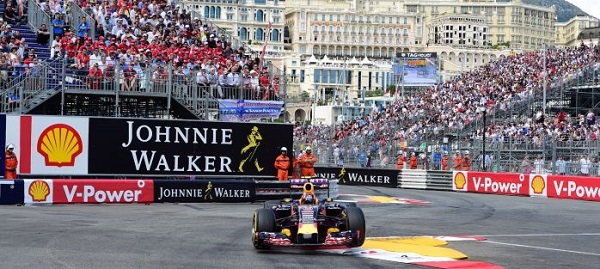 This week the F1 circus travels to the most unique of racing tracks: the twisty streets of Monaco. It is one of the jewels in the crown of world racing and the epitome of glamour. This is what keeps the race returning every year even though the street track offers little chance of overtaking and a high likelihood of crashing!
As the official DFS provider for Formula1, the team at PlayON again have a wonderful offering of fantasy contests this weekend. Jump into a $1,000 Guaranteed contest for Qualifying + Race, or a huge $2,000 Guaranteed contest for the Race alone. There are also qualifiers running for the end-of-season $20,000 Guaranteed F1 Super Contest. Qualify this weekend for as little as $5.50!

The key to success at Monaco is track position. Therefore a strong qualifying result is more important at the track than anywhere else on the calendar. It is also important for teams to act quickly and correctly if a crash leads to a safety car. The response by Red Bull to the safety car in the Chinese Grand Prix was decisive, perfectly timed and showed up the decisions made by Ferrari and Mercedes. Based on this, perhaps this could be the race to select Red Bull as your constructor in your fantasy lineups at PlayON at an affordable $20.0m, instead of Mercedes ($31.3m) or Ferrari ($27.6m).
This is supported by Max Verstappen ($19.7m) making it to the podium in Spain (behind the Mercedes pair of Hamilton and Bottas). Daniel Ricciardo ($20.2m) was a solid fifth and secured the fastest lap in the race.
In terms of drivers, Lewis Hamilton drove a masterful race to victory and look to be back to top form, however his price tag of $31.1m is an expensive one. As an outside selection, it is worth considering Kevin Magnussen at the cheap price of just $8.0m. The Danish Haas driver had a wonderful sixth spot in Spain after qualifying strongly in seventh. The Haas team started the season in Australia well (despite a double DNF) which was also a street circuit (albeit a very different one). I would however continue to steer clear of his teammate Romain Grosjean ($5.6m) who has had a terrible season so far. It reached its low point in Spain where he crashed out on the first lap and also managed to take out two other drivers. Likewise, the Williams drivers are yet to show any form.
On the flip side, Carlos Sainz Jr is worth considering at $10.8m. He has being driving well for Renault, having finished seventh in Spain. At Monaco last year he qualified sixth in the race and finished in the same spot whilst driving for Toro Rosso.