daily fantasy sports articles
Fantasy Formula 1: Russian Grand Prix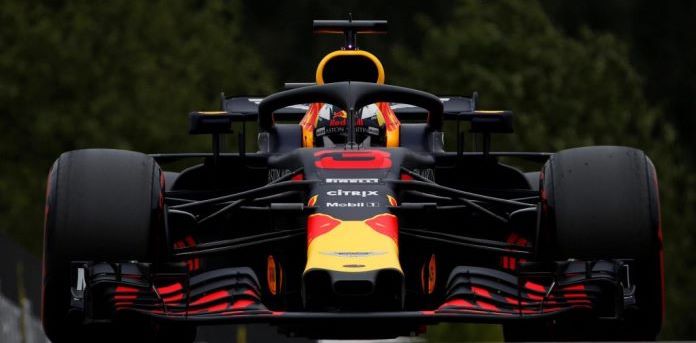 The slow and technical street circuit at Singapore did little to slow Lewis Hamilton's charge to another Drivers Championship two weeks ago, as he posted a blistering pole lap before going on to win the race. Sebastian Vettel couldn't out qualify Max Verstappen and after a failed attempt to undercut the Red Bull, had to settle for third on the podium. Fernando Alonso was the best after the Merc's, Ferraris and Red Bull's had finished. Both Renault cars finished in the top 10.
This weekend they'll travel to Russia to race at the relatively new Sochi street circuit, the fourth longest track on the F1 schedule. It contains several right angle turns and 2 fast sections, making it a challenging track for all cars and drivers.
Since its addition to the F1 calendar in 2014, Mercedes have won every race at Sochi; Hamilton claiming the first two, his former team mate Nico Rosberg winning in 2016 and current team mate Valtteri Bottas winning here last year.
PlayOn, who are the official Fantasy partners of Formula 1, have two separate contests worth $1,500 apiece running this weekend for this race. One is for the race only, while the other is for the race and qualifying combined. Both cost just $22 to enter. They also have two entries into their end of season $20,000 Fantasy Formula 1 contest at Abu Dhabi on offer this weekend. If you play in any real-money contests in each of the F1 Russian GP (Race only), AFL Grand FInal and NFL Sunday Main Slate, you'll receive a free $22 entry!
Given the dominance of Mercedes here in all 4 races, it's hard to ignore selecting them as the constructor. Both their current drivers have won here previously too. However their $33 million price tag will leave you with little freedom when picking your 5 drivers.
Max Verstappen is in magnificent form right now and is expected to get preference at Red Bull for the rest of the year after team mate Daniel Ricciardo recently announced he was leaving Red Bull at season's end. Verstappen costs $20.8 million and averages 14 points, just 1 more than Kimi Raikkonen, who costs much less at $19.2 million. Ricciardo has a low average of just 8, thanks almost entirely to his unreliable car, which makes his $19.3 million price tag seem a bit too much, when Esteban Ocon and Carlos Sainz have the same average, but cost $9.7 million and $10 million respectively.
Several midfield and lower priced drivers look attractive here. Charles Leclerc is very impressive and should perform quite well here, making him a great chance to score well and at $5.7 million, is gentle on the budget too. Romain Grosjean has a solid average of 7 and costs just $5.4 million, making him an absolute steal!
Always remember to gamble responsibly. When the fun stops, stop. If gambling is having a negative impact on your life, seek support at Gambling Help Online. 18+ only.