daily fantasy sports articles
Fantasy Formula 1: Singapore Grand Prix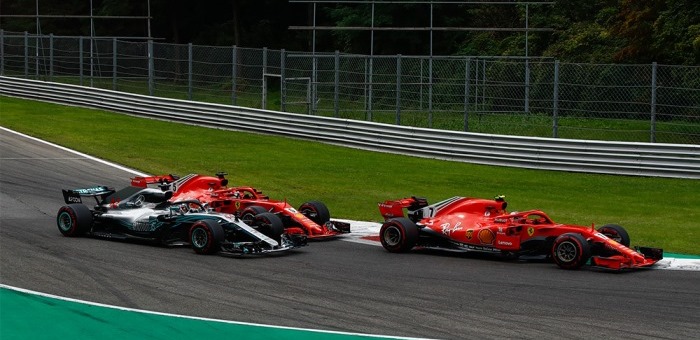 A highly entertaining Italian Grand Prix saw pole sitter Kimi Raikkonen unable to maintain top spot in the race as he was nursing his tyres home. Lewis Hamilton eventually passed him late in the race to take the win. Sebastian Vettel sat behind Raikkonen from the start and through the very tight first chicane, but in the second one, he collided into the side of Hamilton, spinning his car around and demoting him all the way to last place. Vettel managed to climb his way into a 4th place finish. Valtteri Bottas was able to clinch third spot thanks to a 5 second time penalty to Max Verstappen, which saw him drop from 3rd to 5th.
Hamilton now takes a comfortable enough 30 point lead in the drivers championship into this race at the demanding Singapore Grand Prix. The track is the slowest on the F1 calendar, with several sharp corners and with barriers all around the track. It's demanding on cars, tyres and drivers, regularly has safety cars and thus, can toss up plenty of unpredictable results.
This week PlayOn, who are the official Daily Fantasy partner of Formula 1, has several good contests. They have a $2,000 Guaranteed game for the Race only and a $1,000 Guaranteed game for Qualifying and the Race, both of which have a $22 buy-in. They are also 4 entries on the line into their huge $20,000 end of year race at Abu Dhabi, with buy-ins of $5.50 and $11.
Qualifying
Given the tightness of this track, raw power alone won't be enough to get the job done here. Vettel has claimed pole here 4 times, once more than Hamilton. Daniel Ricciardo was able to get a half functioning Red Bull through most of the race at Monaco earlier this year for the win and if he has a car that can avoid breaking down, he could well be an outside threat at pole, as too his team mate Verstappen. Given both drivers are at the lower end of the expensive group (RIcciardo $19.3 million, Verstappen $20.7 million), they are worth considering. Verstappen especially given he has a higher average (15) than the more expensive Bottas, who has averaged 13 and is worth $24.7 million.
Race
Hamilton and Vettel have won 6 of the last 7 races here (Mercedes driver Nico Rosberg was the only other winner in that time). Red Bull and Mercedes drivers have had the fastest race laps in the last 5 years, Ricciardo and Hamilton twice apiece in the last 4 years. Ricciardo is due some luck having had car failures in 4 of his last 6 races. Given the nature of the track, it's worth looking away from Ferrari and Mercedes for your Constructor pick.
It's always hard to ignore Lewis Hamilton. He just keeps winning, getting poles and has a reliable car. His fantasy price at PlayOn of $30.9 million would take up a third of your cap, but you are a huge chance of getting a strong return on that investment. Raikkonen is another to consider. He's worth $19.2 million and has an average of 15. He has had 9 podiums in the 14 races so far. Only Hamilton is better in that area.
Carlos Sainz ($9.8 million) and Kevin Magnussen ($8 million) are good lower priced picks as they have very reliable cars that should perform well here. Furthermore, they have consistently finished in the top 10 throughout 2018. Romain Grosjean is a better driver than his results this year suggest and he could be a tidy, low cost pick-up at just $5.6 million. Pierre Gasly too at $6.7 million has the same average as the more expensive Sainz and would be a tidy selection if you have loaded up on expensive selections and need someone reliable and cheap to make up your squad.