daily fantasy sports articles
Fantasy Formula 1: United States Grand Prix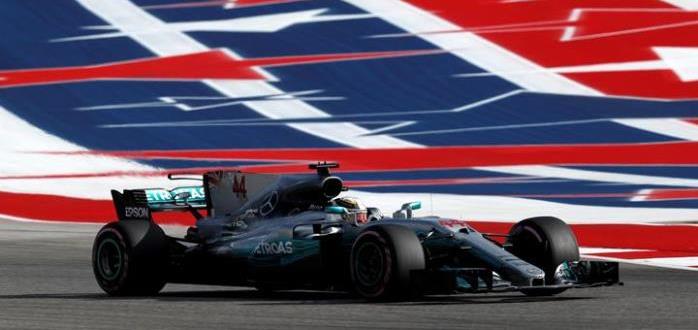 It's been two weeks since the last Formula 1 race took place, at Japan's famous Suzuka circuit, where Lewis Hamilton cruised to yet another race win. The desperate Sebastian Vettel lost an early battle with Max Verstappen, forcing him to spin and return at the back of the pack. He fought his way back to 6th place, however Hamilton's victory saw the gap in the drivers Championship blow out to 67 points.
There's a maximum of 100 points remaining, meaning Hamilton only needs to finish 5th in his last 4 races to clinch the title.
This weekend will see the F1 season continue at The Circuit of The Americas in Texas. It's a unique track that has incorporated many iconic features of other world F1 tracks. It has a challenging fast section after turn 1 and a trickier slower section after the back straight.
The official Fantasy partner of Formula 1 PlayON will have several contests running for this race, and while the prize money on offer isn't huge, there will be 8 entries up for grabs into their $20,000 end of season contest to be held in the Abu Dhabi race.
With only 3 races remaining, time and opportunities are running out to get a seat in this big contest. With a buy-in of $220 for the Abu Dhabi competition, it makes a lot of sense of spend as little as $5.50 and win a ticket this weekend.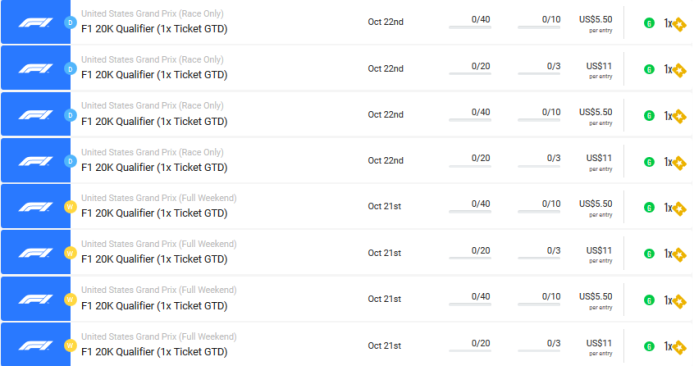 Lewis Hamilton again appears to be an almost certainty in Fantasy Formula 1 teams. He is worth a whopping $31.3 million, or just under a third of your entire cap, but given his stunning form right now and at this track, he's just too hard to ignore.
Hamilton has won all of the last 4 races and 6 of the last 7 (running 2nd to Vettel at Belgium). While at this particular track, he has won 5 of the 6 races held, including all of the last 4. Hamilton also holds the all-time record for most victories at the United States Grand Prix on all tracks, with 6.
Max Verstappen has performed well above expectations in all of his last 5 races, scoring 3 podiums (at Belgium, Singapore and Japan) while producing very competitive 5th place results at Italy and Russia. He is worth $21.1 million and has become very strong in Qualifying as well this year.
Valtteri Bottas has succumbed to team orders and a bit of bad luck in recent times. He's arguably in the best form of his career and is really starting to push his team mate. His price tag has edged up all year to $25 million now.
Esteban Ocon has finished in the points ten times and outside 3 times (while retiring 4 times). He is a very good value pick up, costing just $9.6 million.
Kevin Magnussen has the same number of Championship points as Sergio Perez but costs significantly less. Perez is worth $11.8 million while K-Mag costs just $7.7 million.
Romain Grosjean continues to remain as a brilliant low-cost selection. He's the second cheapest driver, worth just $5.3 million but has a better season points average than 10 other drivers (Only 8 drivers average higher).
Always remember to gamble responsibly. When the fun stops, stop. If gambling is having a negative impact on your life, seek support at Gambling Help Online. 18+ only.