daily fantasy sports articles
Fantasy MMA: UFC 237 Preview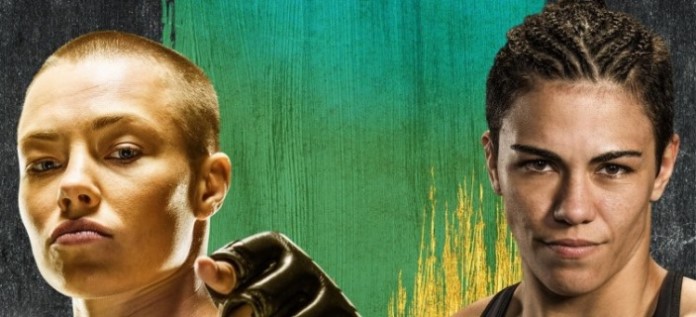 This Sunday (Australian time) on May 12, we will see UFC 237 take place in Rio de Janiero, with the headline bout taking place between Rose Namajunas and Jessica Andrade for the Women's Strawweight championship. This will be one brilliant battle!

You can only play Fantasy UFC at DraftKings, regarded by many as the biggest Daily Fantasy Sports site in the world. And at UFC 237, they won't disappoint as they have $150,000 in prize money on the line in their major competition alone. It costs just $15 to enter this huge contest and there are plenty of spaces still available.

If you have a smaller budget, you need not fear. They also have a contest with $17,500 in prize money which costs just $1 to enter. There is quite literally a contests for every player and every budget, so get on over to DraftKings and create an account, if you don't already have one, and get yourself in a contest today!

Before we get started, be mindful of the changes to the card, as some combatants may get replaced prior to the event. Melissa Gatto has already been replaced in her bout with Talita Bernardo by Viviane Araujo.
The main event is set to be a very tight contest with many predicting Andrade to defeat the champion. Andrade is a more prolific and frequent striker, averaging 6.58 landed per minute, compared to Namajunas' average of 3.72. The challenger is also ahead in average takedowns per 15 min at 3.2 v 2.34 and also has a remarkably better record defending takedowns. Andrade costs $8,300 which is very good value for someone averaging 94.4 points per fight.
Rose Namajunas is champion for a reason though and is the superior attacker on the ground, especially with submission moves. She averages 88.2 points per fight and is worth a very affordable $7,900.
Alexander Volkanovski has a tough fight ahead of him, but he has a very impressive record thus far and also possesses the highest average points per fight out of everyone on this card at 112.2. Given he costs just $7,800, he looks to be very good value. His opponent Jose Aldo is a very strong defender, which means he could well force this bout to go the full length, thus opening up the opportunity for a high score. He costs $8,400 and averages a tidy 73.8 per fight.
Raoni Barcelos has won 13 of his 14 fights and will come against Carlos Huachin who is making his UFC debut. Barcelos is the only other fighter on this card whose average fantasy points per fight is triple figures. He averages 110.3 and is expected to get the win here, which means his asking price is the highest of all fighters, at $9,600.
Laureano Staropoli is a very solid all-rounder and fast striker. He has an arm and leg reach advantage over his opponent and is 3 inches taller. He costs $8,000 and averages just under 80 points per fight.
With so many fighters at a very good price and also possessing good averages, this weekend's fantasy UFC contest will be both very challenging and entertaining. There will be plenty of options available if you wish to pick a fighter as a point of difference so as to try and get the jump on your opponents.

If you're new to Fantasy UFC, then make sure you read our guide How To Play Daily Fantasy MMA (UFC) right here.

Always remember to gamble responsibly. When the fun stops, stop. If gambling is having a negative impact on your life, seek support at Gambling Help Online. 18+ only.