daily fantasy sports articles
Fantasy Tennis: 2019 French Open Day 2 Tips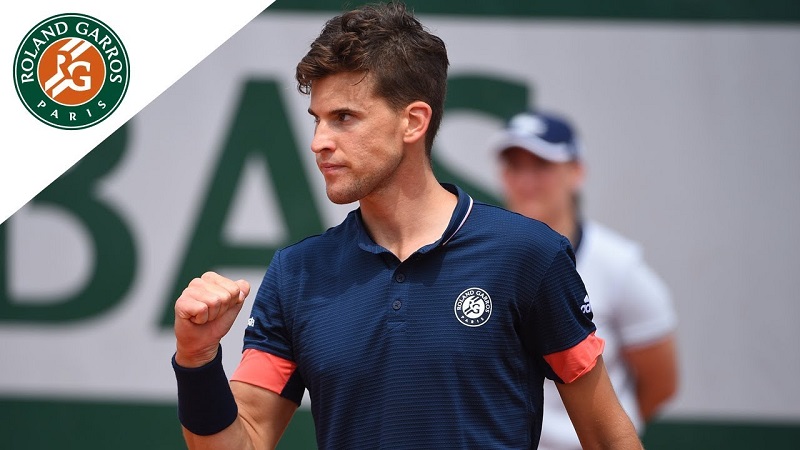 It was a solid Day 1 in the French Open for Daily Fantasy Rankings followers, with our first five selections of the day winning their matches quite comfortably. Our last selection of the day, Aliaksandra Sasnovich is currently sitting at 3-3 in the third set after rain affected her Round 1 match.
Day 2 looks to be a bit of a trickier spot, with less standouts and more of a need for some high risk high reward style from the matches and players available. Check out our best fantasy tips for the $40,000 guaranteed tournament at DraftKings on Monday night!
Player 1: Dominic Thiem ($11,000)
Of the top priced players, Thiem has the biggest potential to win and win well. Tommy Paul played some solid green clay tennis in the US to earn his wildcard, however I wouldn't be as sold on him over the best of 5 format from a fitness perspective. Seems a nice base player to work around for today compared to some of the other big names (Djokovic, Williams etc.).
Player 2: Jaume Munar ($9,600)
Not sure there are too many areas here that Munar will struggle overall against Caruso, so this also seems a decent selection at the price. May not be as popular a pick as some others at the top of the list, so will be a nice point of difference which could pay off with a solid win from the Spaniard.
Player 3: Rudolf Molleker ($9,200)
Again another with the potential to have a one-sided set or two coming up against Bublik on clay. Looks to be a nice value price for today, as Bublik doesn't quite have the patience to handle clay in the best of 5 set format on clay.
Player 4: Jeremy Chardy ($7,100)
For his price of $7,100 the potential is there based on the recent form of Edmund, who has been a little disappointing so far in 2019. Chardy will have the crowd behind him, and his lead-in form of wins over Ramos, Schwartzman and Gasquet is far and away ahead of Edmund's 1-5 clay run, losing his last 5 matches. Chardy at his current level is worth the risk at the price if you want a player a little left of centre.
Player 5: Aliona Bolsova ($7,400)
A very nice price today based on her qualifying form – there isn't a lot of recent clay form from Zvonareva that leads me to think she can beat Bolsova, who is at her best on clay and played three very impressive matches last week. One to watch this week if she can click off both wings today.
Player 6: Tennys Sandgren ($5,600)
Looking for a low salary play that could cause an upset? I would look at Sandgren, who played very well in qualifying and is starting to look a little more consistent over the last couple of weeks. The match is due to take place later in the day and I think the recent form of Albot has been a touch overrated. Sandgren could get a jump start here on Albot and cause a shock, as he has performed well at Grand Slam level in the past.
Like yesterday, there are a couple of riskier selections that are a touch left of centre, so it may be worth picking and choosing, however if you were interested, the 6 players above all fall under the total salary with $100 to spare.
What player do you think is value today? Happy to answer any player specific questions – just get in touch on Twitter.
If you're interested in more tennis from Ace, he runs a tennis betting subscription service which is one of the best tennis tips services available anywhere in the world. Click here to to join and get $10 off your first month!