daily fantasy sports articles
Fantasy Tennis: 2019 French Open Day 3 Tips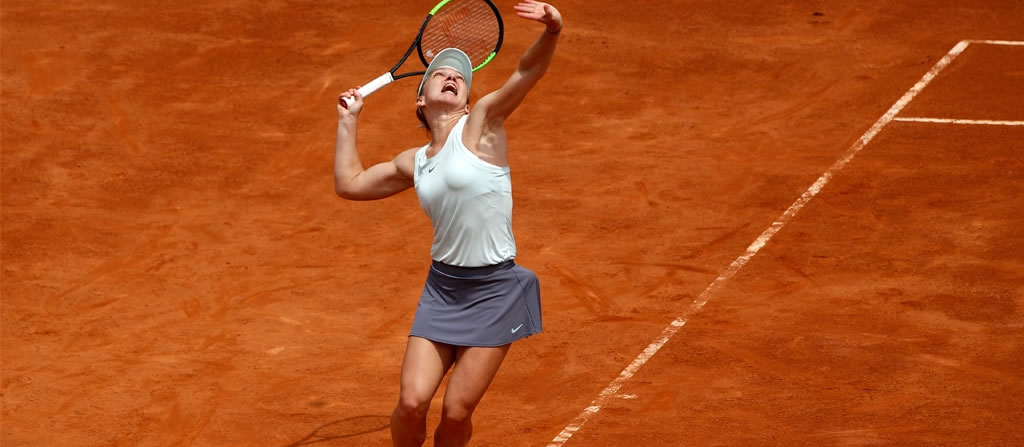 Welcome to the Day 3 preview from the 2019 French Open. There is a big prize on the line today at DraftKings with a $100,000 Special for Day 3 with $20,000 guaranteed to the winner. These contests are great value and a tremendous opportunity to take a smal buy-in and potentially turn it into massive sums of prize money.
Hopefully I can tip you into a few bigger name players that could pull some very big scores for you today. Let's get straight to it with 6 players I like the look of at their prices, who also happen to come together at a salary under the cap at DraftKings.
Player 1 – Iga Swiatek ($10,800)
I am keen on some of the top prices as a starting point as I feel there is the potential for these matches to become incredibly one sided and could really open up some big scores. Iga Swiatek is one of the up and coming players on tour, and I cannot see her having any problems today with Janicijevic, who will be outgunned today. If Swiatek comes in at a level we have come to expect from her, this is going to be an ugly scoreline in my opinion. Ugly, unless you have her in your team.
Player 2 – Maria Sakkari ($10,900)
I could write an identical spiel here for Sakkari. Well and truly the better player, and her consistency could really lead to a massive score being generated against Tatishvili. Sakkari holds the edge in every department, and should be winning this comfortably as her odds currently suggest.
Now that those players have been selected, that leaves $28,300 across the final four selections – time to find some value selections at a lower salary to come in under the cap.
Player 3 – Priscilla Hon ($5,800)
Not the worst play at a lower salary. These two played on clay earlier this month at ITF level, with Babos prevailing 7-6 7-6. Hon had her chances, and at the salary today she may be worth a shot to help free up some salary elsewhere. Decent for the $5,800, and Babos' form through qualifying didn't set the world on fire.
Player 4 – Dominika Cibulkova ($6,600)
For her odds as a slight underdog, Cibulkova seems a good fantasy option today. Sabalenka hasn't quite looked her regular self recently on clay, and the playing style and attitude of Cibulkova could really get under the skin of Sabalenka. If needed to free up some salary elsewhere, this is another very nice option.
Player 5 – Martin Klizan ($7,700)
Should be far too good on the heavier clay here against Kukushkin, who has never really looked incredibly comfortable on the surface. This is a high risk high reward selection, because if Klizan brings his absolute best tennis, this has the potential to become one sided if Kukushkin falls down a set/break early. Such a confidence player, Klizan should have too much power for the Kazakh today.
Player 6 – Stefano Travaglia ($8,200)
Bit of an unknown player to the uninitiated, however Travaglia has some very decent Challenger level form and qualifying form coming in today. Mannarino has had a 2019 to forget, and heavy clay isn't going to make his year any better today. There is a bit of a risk with Travaglia having limited best of 5 set form, however he is a great selection for his salary.
A bit of a mixture here with some lesser known names, however that could be the point of difference needed in a competition such as this one on DraftKings. Hopefully with a big prize on the line, a couple of the high risk selections can get the job done when needed. Good luck!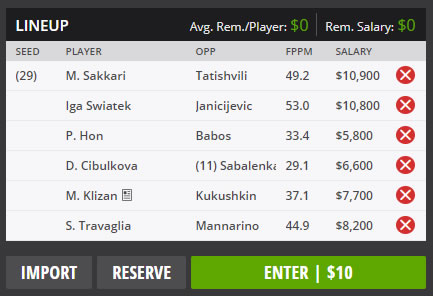 If you're interested in more tennis from Ace, he runs a tennis betting subscription service which is one of the best tennis tips services available anywhere in the world. Click here to to join and get $10 off your first month!