daily fantasy sports articles
Fantasy Tennis: 2019 Wimbledon Day 3 Tips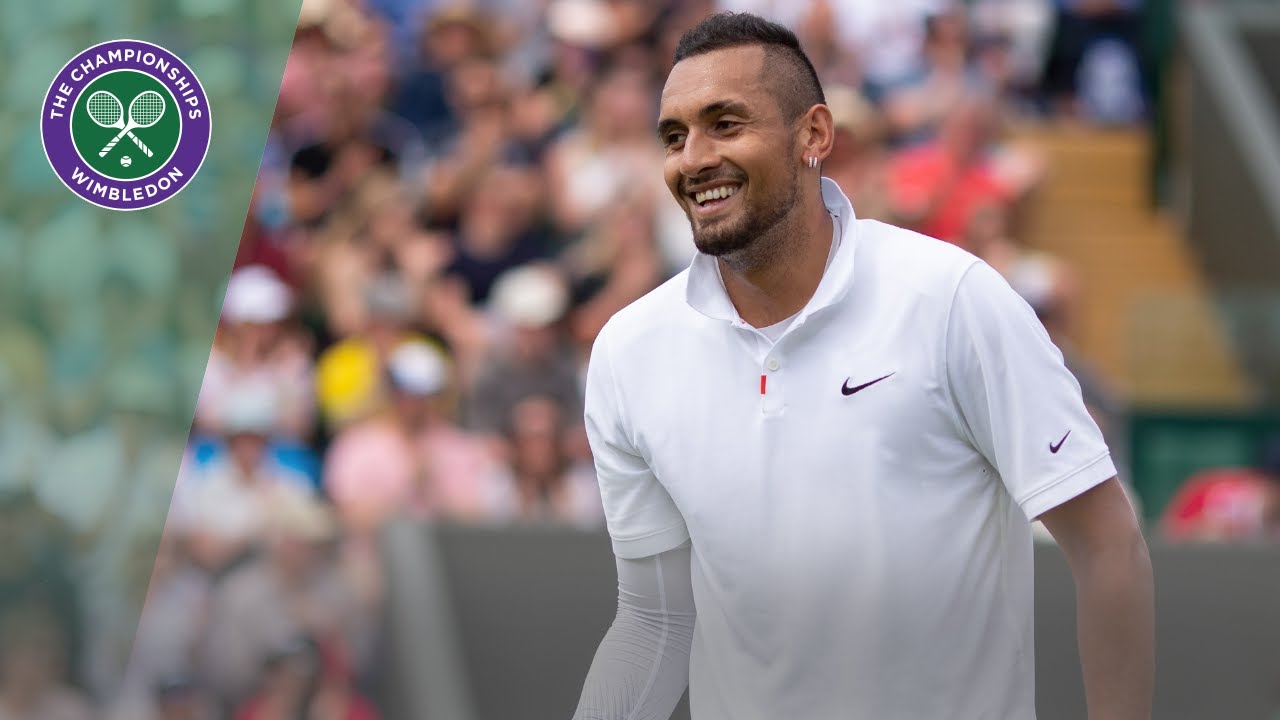 Welcome to the Day 3 Fantasy Preview for Wimbledon.
A couple of high risk high reward scenarios didn't come off yesterday, with players like Tsonga and Berankis amongst others that proved to be the best value for money.
Although there isn't the full complement of players to choose from today, there still looks to be some value pieces to work around for the day.
DraftKings continue to provide huge DFS contests for the Championships and Day 3 is no exception. They're hosting their usual $75,000 Slam Series Special, which awards $15,000 to the winner.

Here's a list of players that should form a great line-up for Day 3.
Player One – Kevin Anderson ($10,400)
Even with a bit of rust, Anderson should be far too good for Tipsarevic, who is coming off a 5 set match that involved multiple medical timeouts. Should be a high score with a decent ace count to boot. Hopefully Anderson can finish the job in straight sets.
Player Two – Novak Djokovic ($11,000)
Whilst Kudla is more than a competent grass court player, I don't feel as though he should be getting too close to Novak on his current form. Have to give up a decent chunk of salary to have him as part of your team, however today I would consider Novak to be well and truly worth the money.
Player Three – Marcel Granollers ($7,200)
I was very impressed with Granollers not only through qualifying, but also his win in the first round over Sonego. Against the younger Humbert, who is still looking to find his feet on the grass so early in his career, I think the Spaniard has the variety and all-round game to take it to the Frenchman today. With Humbert coming off a 5 set match (well 4 and a half), look for Granollers to try and get the jump here, which could lead to a very nice score.
Player Four – Sofia Kenin ($7,800)
The money has come for Kenin today, making her currently salary look like a very handy addition to this squad. Very hard to fault her recent form, as you cannot read anything into the loss to Stosur last week given she won a title only a couple of days earlier. Looked exceptional against Sharma in round 1, and with Yastremska admitting to being a little nervy, I like the American to win here.
Player Five – Heather Watson ($5,800)
As a result of taking Anderson and Djokovic, a slightly wider net needs to be cast to stay under the cap. You could do worse than placing Heather Watson in your team. She seems to find another leg at Wimbledon, and with the home crowd behind her and her confidence boosted by her round 1 win over McNally, she could generate a really nice score here if Kontaveit doesn't bring her best tennis to the table.
Player Six – Shuai Zhang ($7,700)
For a player with limited grass court form over her career, Zhang has put together a couple of solid weeks, including a victory over Garcia in the first round. I don't foresee Zhang to be a popular choice, and it may be a point of difference. Shouldn't be too phased by the power of Wickmayer, and if Zhang can get on top early she could generate a really nice score for her price.
Those six players in our suggested team all fit under the salary cap, however if you have any questions about particular players, please don't hesitate to get in touch via Twitter.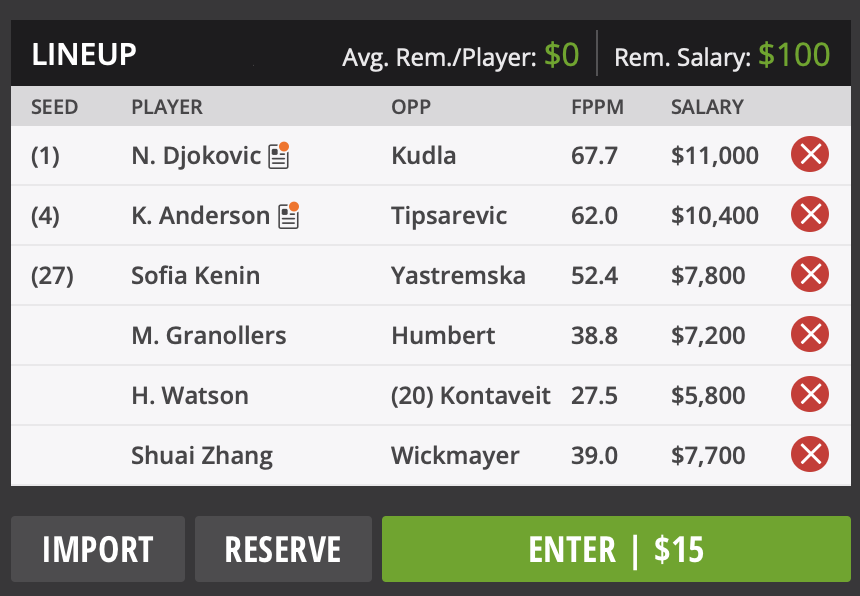 If you're interested in more tennis from Ace, he runs a tennis betting subscription service which is one of the best tennis tips services available anywhere in the world. Click here to to join and get $10 off your first month!