daily fantasy sports articles
Fantasy Tennis: 2019 Wimbledon Day 4 Tips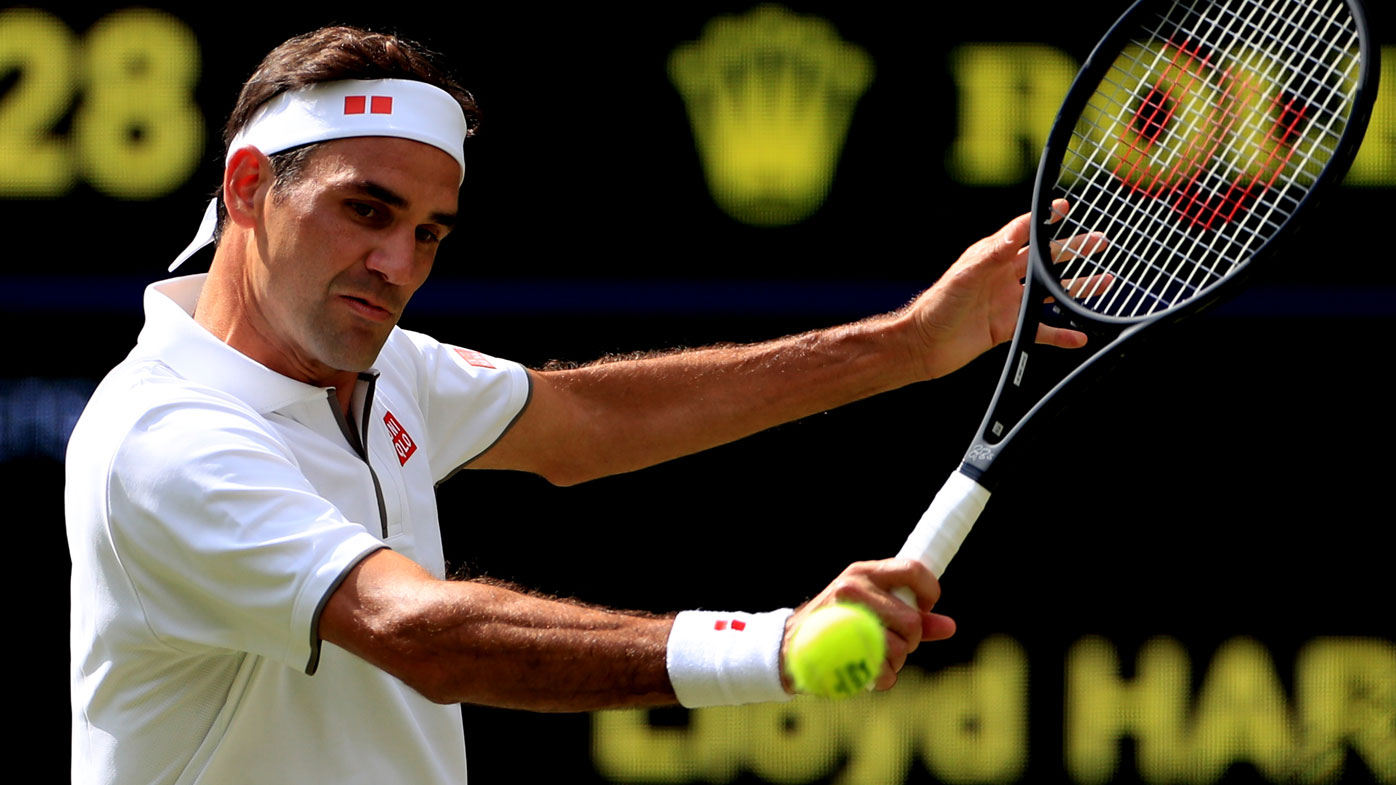 Welcome to the Day 4 Fantasy Preview for Wimbledon.
Congratulations to those that were able to find the big upsets on day 3. The winner of the big DraftKings competition managed to find a couple of big priced winners in Danielle Collins and Polona Hercog, whilst the big-name selections of Pliskova, Djokovic, Anderson and Wozniacki all won in straight sets.
Onto today, where I have picked another mix of players that may be worth considering if looking for a high-risk high-reward from a single entry. DraftKings leads the way again today with a huge $50,000 Line Painter contest.

Todays list has three of the big players of the group, a mid-range player and two clear outsiders.
Player One – Roger Federer ($11,000)
Should be far too good for Clarke and cannot see this being anything but one-sided. Too good in every area and should earn the straight set bonus as well.
Player Two – Martin Fucsovics ($7,600)
Mid-range player with a bit of potential if the wrong Fognini turns up. Fognini didn't impress me in round one, whereas Fucsovics did a fantastic job against Novak. Big potential in the price, and a good mid range player if you have picked a couple of the top players.
Player Three – Angelique Kerber ($10,500)
Can't see any area where Davis has Kerber covered on grass. Like the other high salary players, I would be shocked if Kerber didn't finish today with a solid straight set win.
Player Four – Julia Goerges ($9,800)
Another who should be far too good for her opponent in Flink, who is a touch out of her depth in the second round of a major. Behind Goerges serve, this should also be a relatively straightforward win for the German.
If Federer, Kerber and Goerges can win in straight sets, and Fucsovics can match it with Fognini, that should put the team in a good position with two underdogs left with the remaining salary. With $11,100 left for two players, there will need to be a bit of luck.
Player Five – Ivana Jorovic ($5,800)
Here is one pegged as a bit of an upset alert. For a player with such an impressive overall grass court record, Riske has notoriously struggled at Wimbledon. She won't have everything go her own way today, with Jorovic coming off a win against the big hitting Kerkhove. Jorovic did really well in a couple of tight moments, and the potential is certainly there for an upset.
Player Six – Kaja Juvan ($5,200)
When you have $5,300 left in the salary, you aren't left with a lot of options. Personally, I wasn't really impressed by the first round of Serena Williams, and she just doesn't have enough matches under her belt for me to be confident in her today. Juvan has started to put together a really consistent brand of tennis over the last couple of months, and if she hits her spots and keeps Williams on the move as much as possible, I think she is a sneaky chance of an upset today.
If you want to play around the top 4 selections and work in a few underdogs, Baghdatis or even a Barrere or Norrie may be worth a go today.
Those six players in our suggested team all fit under the salary cap, however if you have any questions about particular players, please don't hesitate to get in touch via Twitter.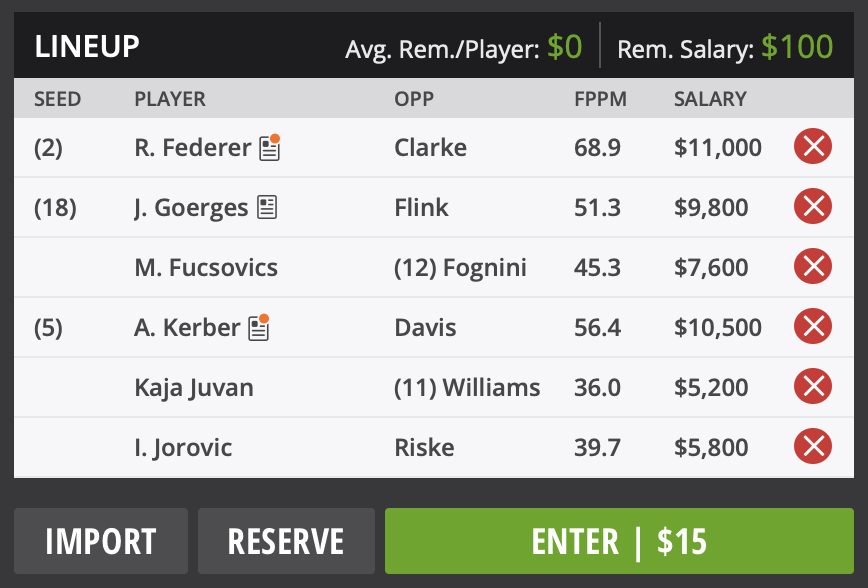 If you're interested in more tennis from Ace, he runs a tennis betting subscription service which is one of the best tennis tips services available anywhere in the world. Click here to to join and get $10 off your first month!