daily fantasy sports articles
Fantasy Tennis: 2019 Wimbledon Day 5 Tips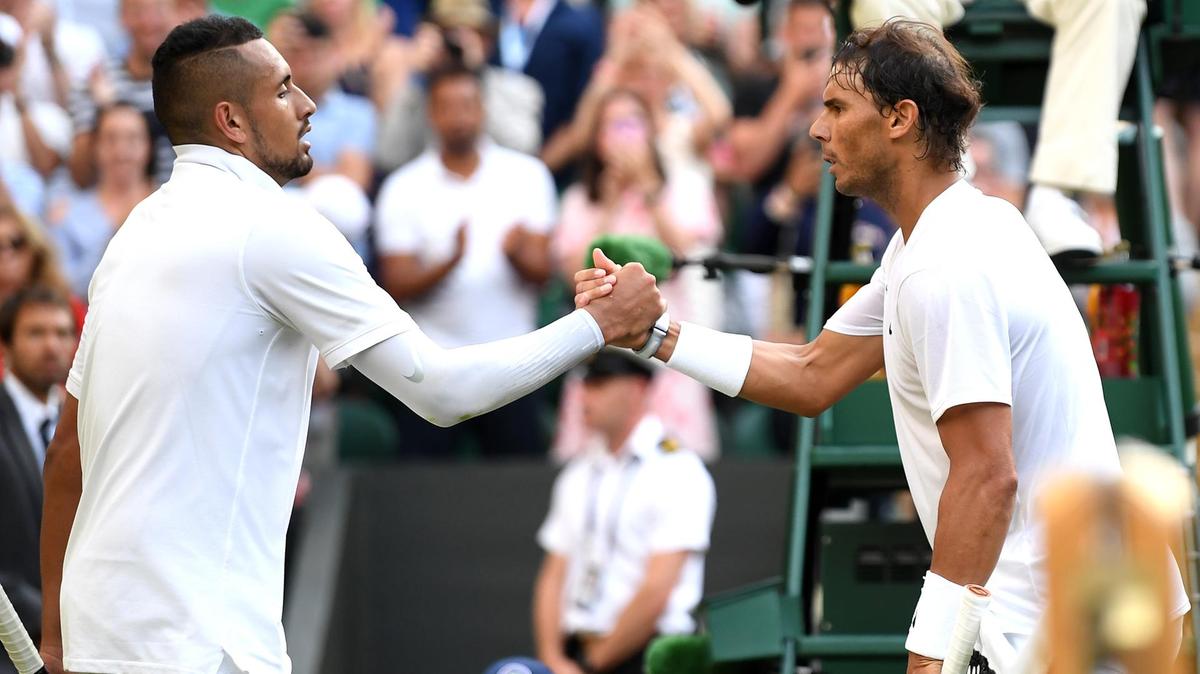 Welcome to the Day 5 Fantasy Preview for Wimbledon.
Back at it for day 5, with what I feel is a very nicely balanced team that uses every dollar of salary.
As always, there are plenty of great contests on offer at DraftKings, highlighted by their $50K Slam Series Special for a $15 buy-in, which has a first place prize of $10,000! There's also plenty of other smaller contests you can get involved in with entry fee's as little as $2.

Let's take a look at some of my best plays for Day 5.
Player 1 – Milos Raonic ($9,500)
Slight concern around his medical timeout against Haase, however being a little more rounded in terms of his game will suit him today against Opelka. Cannot picture him losing serve today.
Player 2 – Caroline Wozniacki ($9,300)
Flying well and truly under the radar this week, the Dane has put together two exceptional performances on serve to start the fortnight. Her style is a bit of a nightmare for Zhang on grass, and I feel she may force the issue a tad too much today. Value selection that may not be picked by many.
Player 3 – Roberto Bautista-Agut ($8,300)
Rate him very highly on grass, and continues to fly under the radar as well. Khachanovwon their meeting a couple of months ago of clay, however the grass favours the Spaniard by quite a way in my opinion. RBA knows how to beat the Russian, and I expect it to occur again today.
Player 4 – David Goffin ($7,300)
I highly rate the last couple of weeks for Goffin, who comes up against one of the "it" players on tour currently in Medvedev. I wasn't sold by Medvedev against Popyrin, and his struggles against player similar to Goffin are noted. High risk high reward here as I feel many will pick Medvedev.
Player 5 – Elina Svitolina ($7,100)
It isn't often you see Svitolina at this salary. Has the potential, as well as more major experience than her opponent in Sakkari. With limited salary remaining this seems to be a great selection if she brings her best.
Player 6 – Cori Gauff ($8,500)
Flavour of the week, however it is hard to fault her on form over the two rounds. Nerves may get the better of her, however I think this match should still be okay in week one. Potential is high.
Those six players in our suggested team all fit under the salary cap, however if you have any questions about particular players, please don't hesitate to get in touch via Twitter.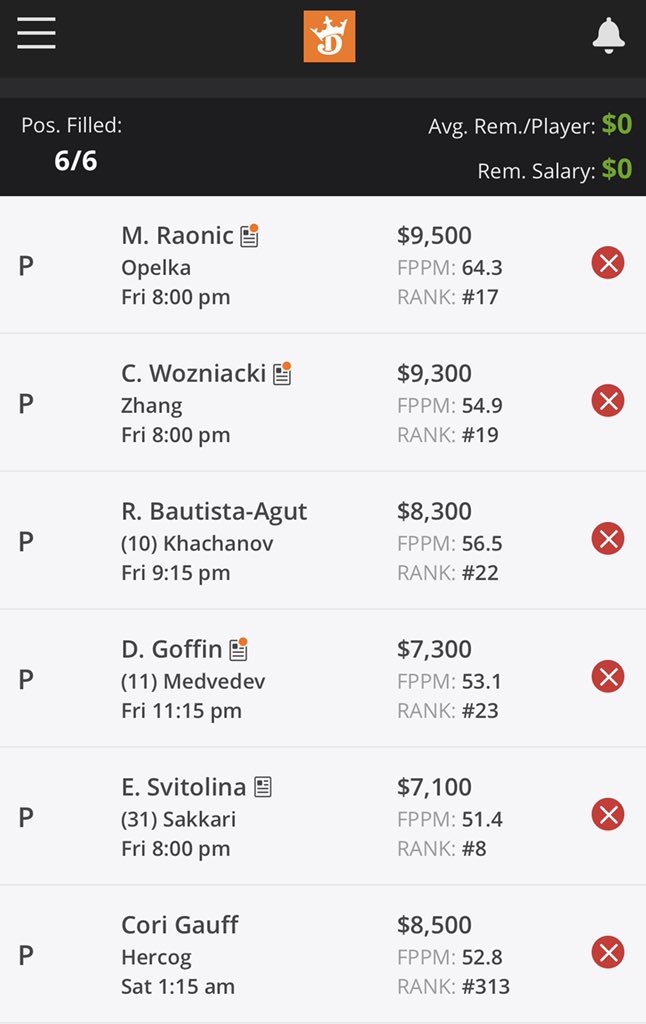 If you're interested in more tennis from Ace, he runs a tennis betting subscription service which is one of the best tennis tips services available anywhere in the world. Click here to to join and get $10 off your first month!