daily fantasy sports articles
First Elimination Final: Demons vs Cats AFL DFS Lineup Tips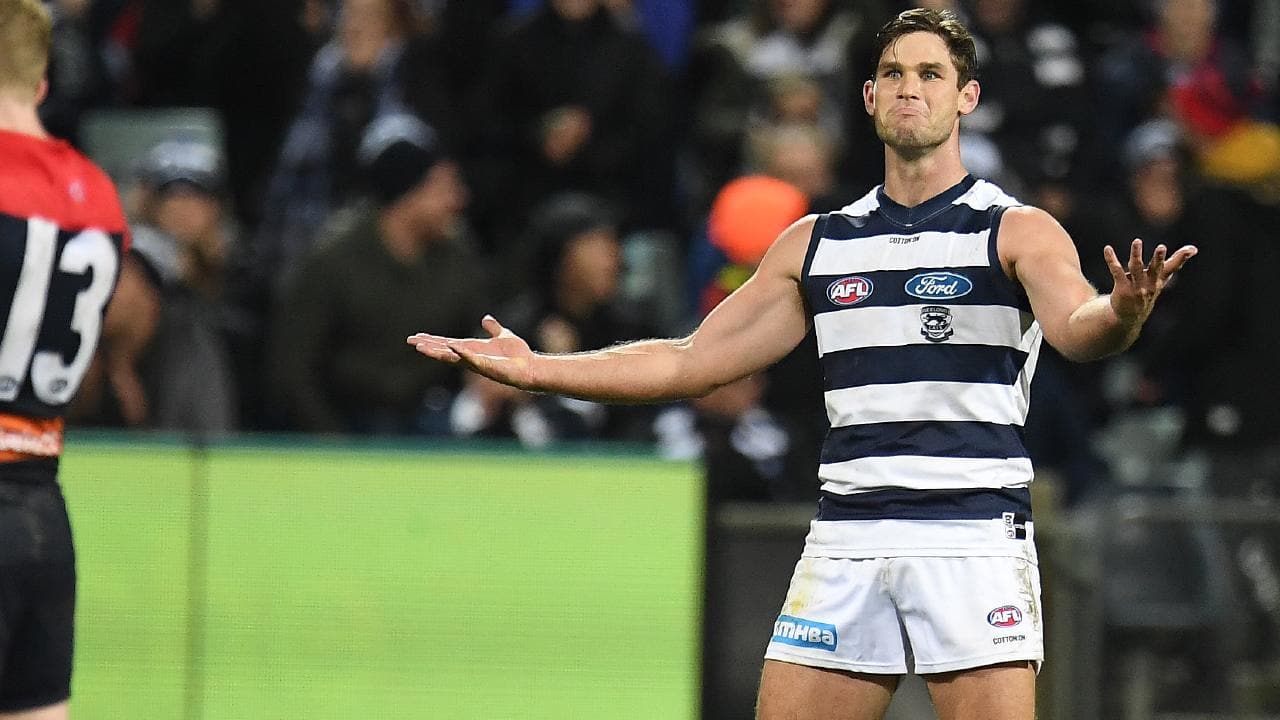 The 2018 AFL Finals will continue on Friday night when the Demons host the Cats in the First Elimination Final at the MCG. It should be a cracker with both sides fighting for survival and looking to progress into the second week of finals.
DFS sites have provided us with some great contests for Friday night's final, Draftstars have a huge $40,000 contest on, Moneyball have a $5,000 tournament, while PlayON have their own $1,000 contest, as well as some qualifiers for their $5,000 Grand Final contest.
Fantasy Boss have provided us with another special finals edition of our Crunching Numbers DFS lineup tips for Melbourne vs Geelong.
Match-up Overview
Come finals time, we are dealing with fairly evenly matched teams. And it is no different in the DFS world for this game, with only one favourable match-up for the Geelong midfielders (+4.1) and a handful of unfavourable match-ups to avoid.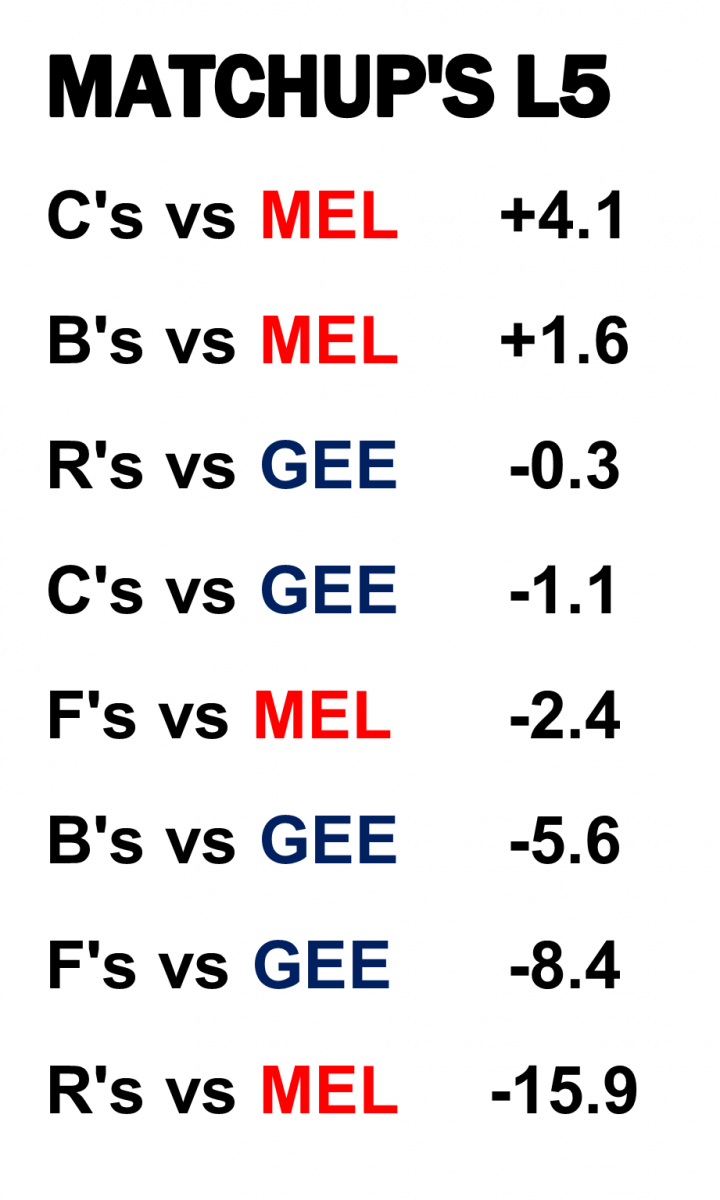 We will cover some Geelong midfielders to target later. For now, in the be wary basket are Melbourne backs (-5.6) and Forwards (-8.4) who face a tall ask to outscore their counterparts and Geelong ruckman Ryan Abbott who comes up against All-Australian man mountain Max Gawn and a -15.9 differential. Abbott who will play just his 4th game has burst on to the scene averaging 93. Unfortunately, that looks like coming to an end, with the opposition ruckman averaging just 74 vs Melbourne over the last 5 games.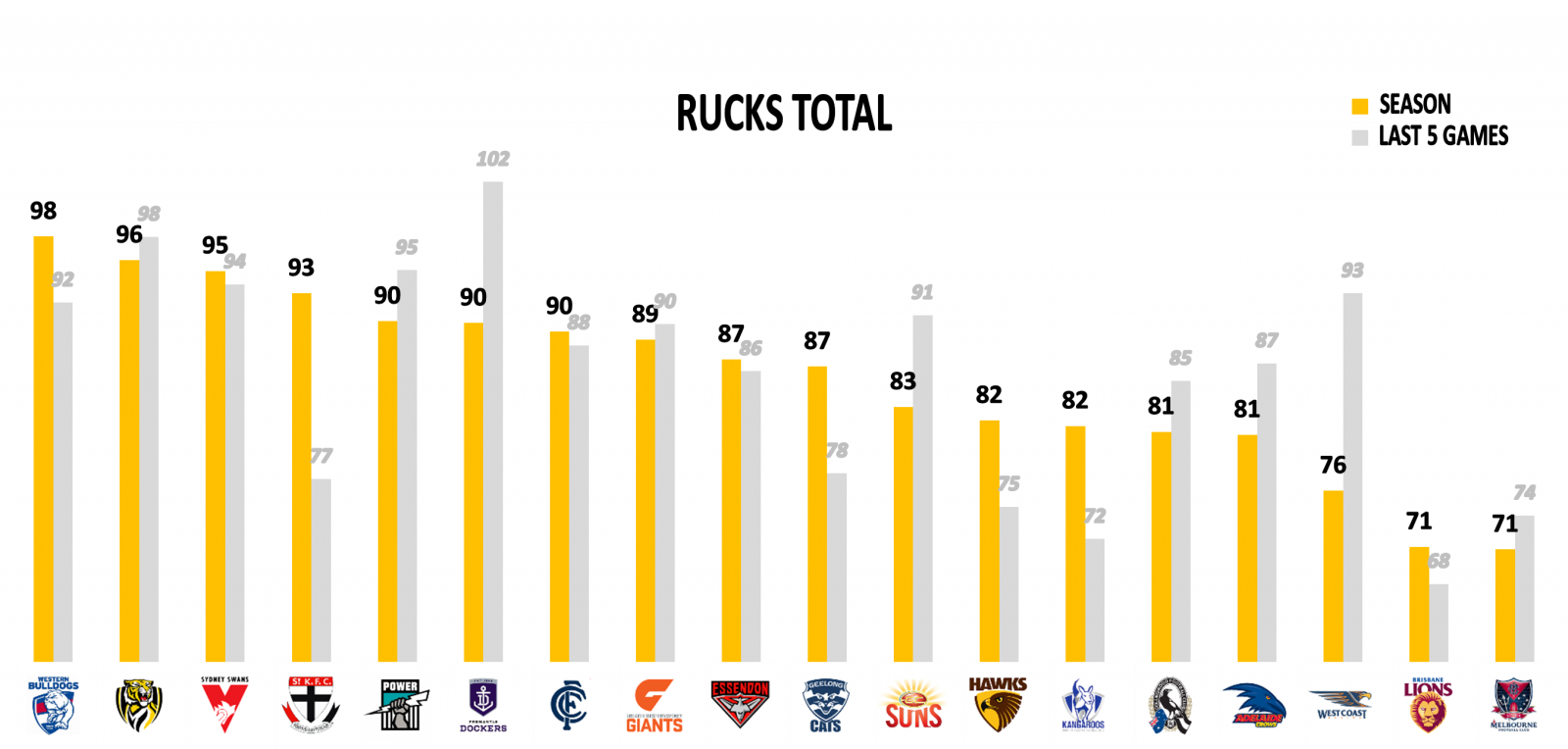 Geelong Midfielders
Recent scores against Melbourne suggest that we can expect a Geelong midfielder to cash in here.
R23 Coniglio 152
R22 Yeo 130
R21 Kennedy 113
R19 Crouch 123
R18 Duncan 124
R17 Macrae 133
Your options here include:
Patrick Dangerfield - Has a last 5 average of 119, +13 on his season average, and his last 4 games read 128,126, 115 and 158. He's had 15 x 100+ scores from 21 games.
Gary Ablett - Last 5 average of 110 and 11 x 100+ scores this year, including 3 x 130+ games.
Mitch Duncan – Last 5 average of 105 and has failed to go 90+ on only 3 occasions this year.
Sam Menegola – Last 5 average of 107, +8 on his season average. He has 8 x 110+ games this year, including 5 that were 120+.
Tim Kelly – Last 5 average of 92 that includes scores of 121, 116, and 104 within his last 4 games.
Harmes Tag
The one Geelong midfielder that you won't find above is Joel Selwood. He hasn't been in great form recently, averaging just 88 in his last 5 games, which is -13 on his season average of 101. Selwood has been copping a lot of attention from taggers and since round 17 he has produced lowly scores of 73, 70, 64, 87, 89, and 75. We have no doubt that Selwood will rise for the occasion, but with the form that Melbourne tagger Harmes is in, it is a risky selection. Harmes limited Selwood to 70 just 5 rounds ago.
Melbourne Midfielders
The demons midfielders face the 8th ranked team for conceding points to mids, so there is certainly not reason to completely exclude them from calculations, especially with the form some find themselves in:
Angus Brayshaw - In scintillating form averaging a massive 122 in his last 5 games, +17 on his season average. His recent run of scores are 143, 108, 142 and 123. Receives very little attention, that goes Oliver's way if any, and essentially runs around doing his own thing.
Clayton Oliver - Averaged an impressive 109 for the year that included an equally impressive 8 x 120+ scores. An absolute baragin at $14,990 due to a recent score of 75 from the almost league leading Hutchings tag.
Jack Viney - This bull will step straight back in to the team. At his price of $12,930 many will be tempted by the big name. His last 5 average of 96 will also tempt a few but be wary of the fact that he scored just 64 when returning from injury earlier in the year.
James Harmes - The man set with the task of limiting opposition players has been on a run of scoring himself. Is averaging 103 over his last 5, which is +20 on his season average.
Last time they met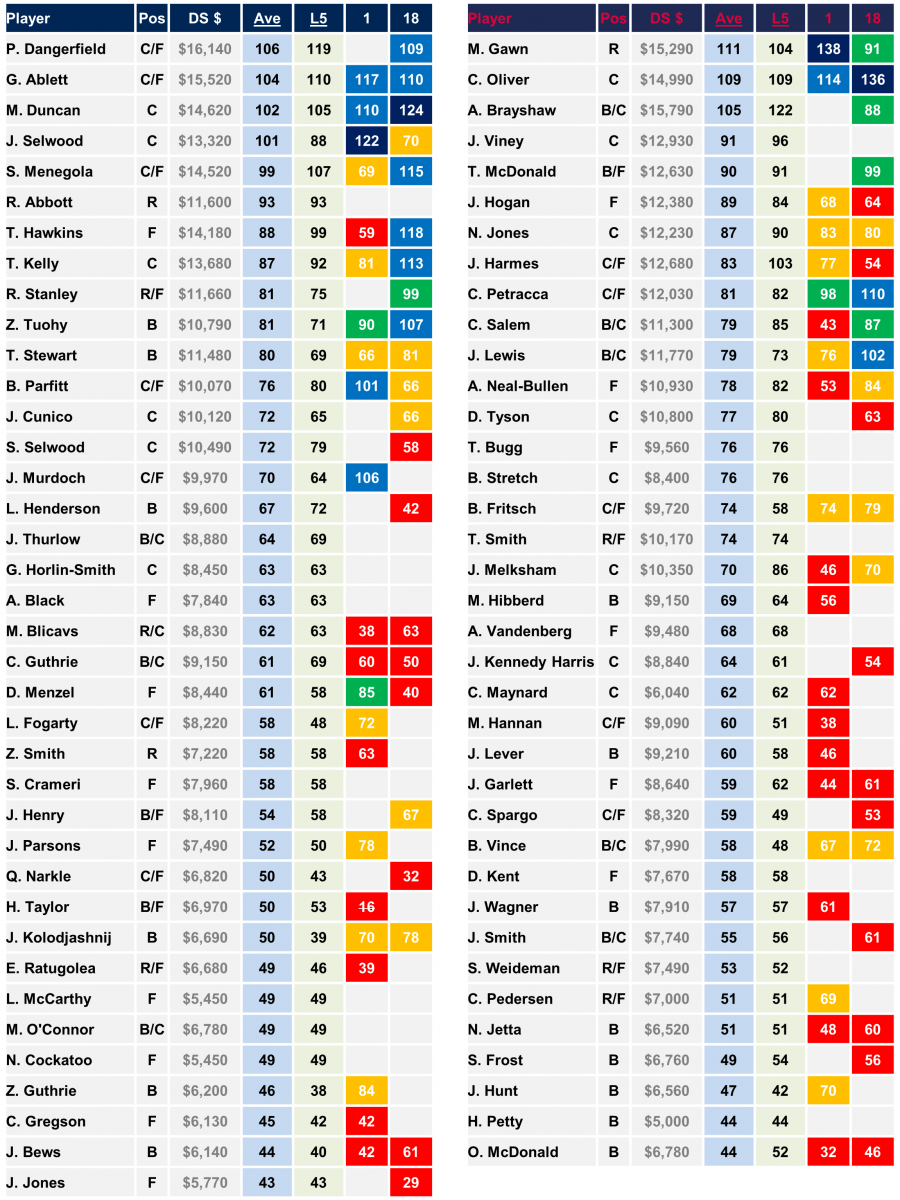 Melbourne and Geelong have faced off twice this year, in Rounds 1 and 18. A quick look at these two games helps to reaffirm some of the trends outlined above. For Melbourne there was fairly limited scoring bar Gawn, Oliver and a handful of others. It is quite clear that the majority of backs and forwards were restricted to below their standard scoring output.
On the Geelong side, their Midfielders were clear standouts. Danger, Ablett, Duncan, Menegola and Kelly all featured heavily in either one or both of the games and Selwood copped the Harmes tag in Round 18.
Interestingly, but certainly not out of the ordinary with players thriving in specific roles against specific teams, Petracca and Touhy both well and truly outdid their season averages for both games. Something to chase if you think this will continue.
Melbourne vs Geelong Cheat Sheet
The cheat sheet below gives you everything you need to know to help you build your DFS line-ups for Melbourne vs Geelong on Friday night.
The "Value" figure is especially important for DFS players as it provides an estimate of a player's worth to your team by comparing their projected score with their price. Ultimately, if you can fit more good value picks into your team, you're giving yourself the best chance of success.
*Cheat Sheet will be updated when the official team lineups are announced.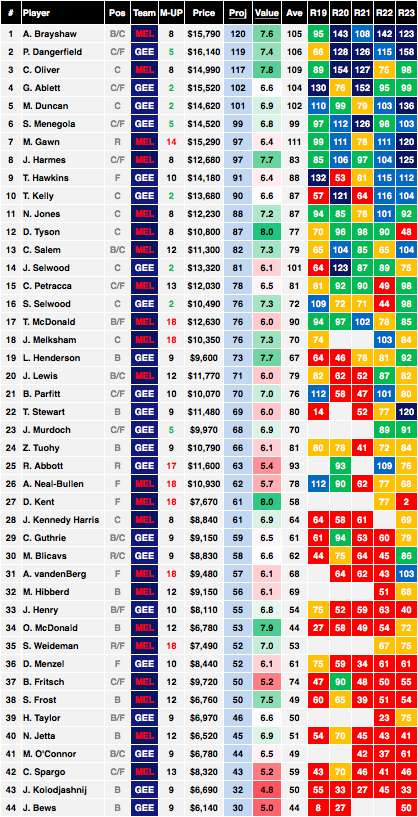 All of the stats and information used in this article has been provided by the team at Fantasy Boss - one of the pioneers for DFS data in Australia. Remember that all projections are merely based off the statistical data provided and we can not guarantee player scores or success in your DFS contests, but we think this information should give you a good head start! Good luck!