daily fantasy sports articles
First Semi Final: Hawks vs Demons AFL DFS Lineup Tips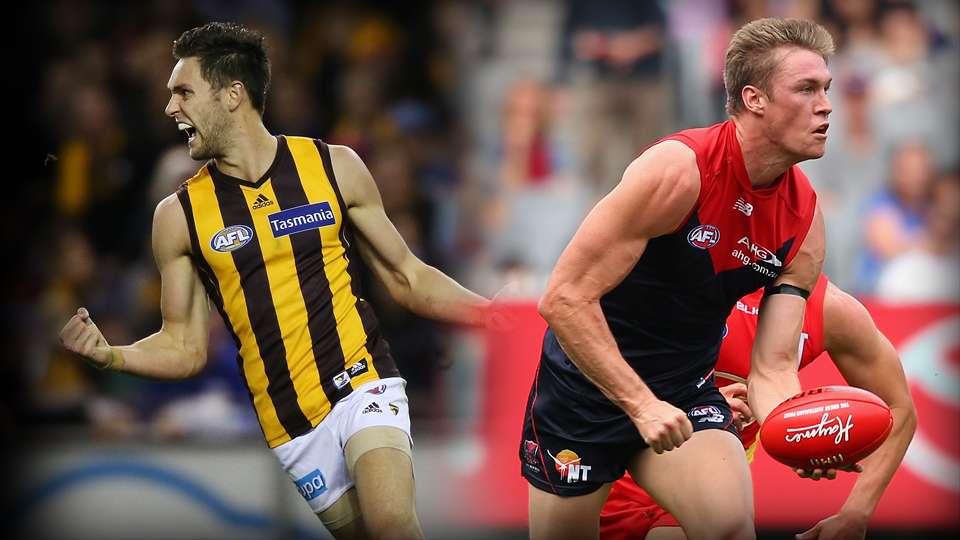 Week 2 of the 2018 AFL Finals will kick-off on Friday night with a Hawthorn vs Melbourne blockbuster at the MCG. It's do or die for both teams in this First Elimination Final which should be an absolute belter!
DFS sites across the country have given us with some great AFL DFS contests to indulge in on Friday night. Draftstars have a huge $40,000 contest on, Moneyball have a $7,000 tournament, while PlayON have their own $1,000 contest, as well as some qualifiers for their $5,000 Grand Final contest.
Fantasy Boss have again provided us with a special finals edition of our Crunching Numbers DFS line-up tips for Hawthorn vs Melbourne. Check out all the best plays for the match below!
Battle of the Mids
We have the 2nd easiest midfield to score against in the Demons versus the fairly neutral 12th ranked midfield of Hawthorn, so it's Hawks players who you should look to target here.
Last week Hawthorn played the 5th ranked midfield (Tigers) and a look at the scores from that game will give you an insight in to who can expose these favourable match-ups and the extent to which you can go after them.
Liam Shiels 131
Tom Mitchell 119
Isaac Smith 95
Ricky Henderson 113
Jaeger O'Meara 73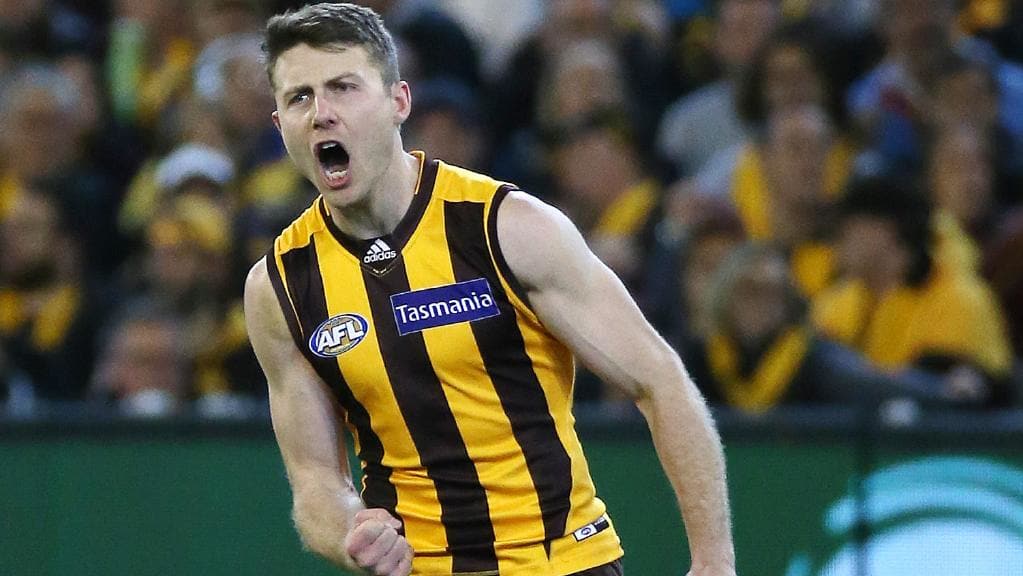 Last week leading in to Melbourne vs Geelong, we outlined a concerning list of recent scores against the Demons by Midfielders. Here it is again, with last week's numbers now included. This is why Melbourne find themselves in 2nd on the DFR FB Midfield Rankings.
EF Gary Ablett 110
R23 Stephen Coniglio 152
R22 Elliot Yeo 130
R21 Josh Kennedy 113
R19 Matt Crouch 123
R18 Mitch Duncan 124
R17 Jack Macrae 133
It's very interesting analysing last week's scores for Demons midfielders when they faced a slightly unfavourable (-1.1) match-up of Geelong, very similar to what they will come up against this week. Not one of their top 4 averaging Midfielders for the year went 100+. Oliver (99), Brayshaw (94), Viney (89) and Jones (58) also all failed to reach their season average.
Battle of the Taggers
James Harmes is beginning to make a name for himself as one of the leagues better taggers. This week he will face possibly the greatest task of them all, running with Tom Mitchell. Mitchell was tagged 14 times this year for an average of 117, so it is no done deal.
On the other side of the fence, you will have to keep an eye out on the selection table. Daniel Howe is Hawthorn's usual tagger, so look to see if he is named again. It's Clayton Oliver who has received the most attention for the Demons. He's been tagged 6 times this year for an average of 92.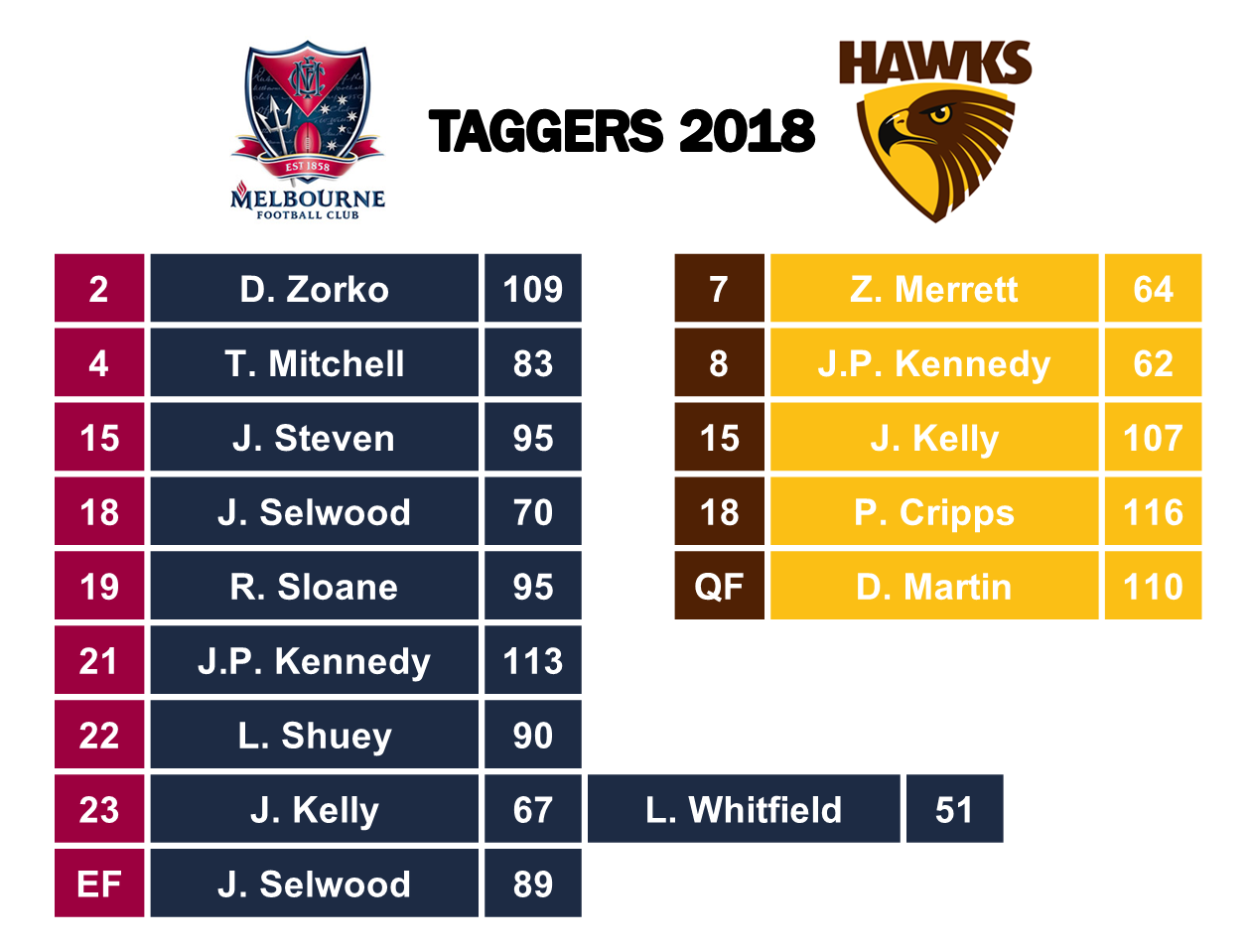 Last time they met – Max Gawn
Hawthorn and Melbourne played way back in Round 4 of this year. While many things can change over the course of a year like structures and game styles, a ruck match-up and their ability to compete for hit outs does not. In that match, McEvoy scored 54 with 27 Hit Outs, while Max Gawn top scored for the day with 127 and a whopping 66 Hit outs.
Be wary of backs
DFS coaches will be drawn to the form and price tag of Salem, he has a last 5 average of 92, which is +13 on his season average. He also has back to back 100+ scores.
They will also, as always, be drawn to the big names of Lewis and Hibberd. However, tread carefully. Melbourne face the 3rd hardest team to score on as a defender.
A look at last week's scores for the Richmond backs against the Hawks show that caution must be taken. There are some scores that would still keep you in the hunt from Short, Houli and Conca, but a handful that will ruin your night very quickly. There are certainly no big scores that we will try and chase this week.
Last week:
Jayden Short 87
Bachar Houli 86
Reece Conca 75
Dylan Grimes 47
David Astbury 43
Nick Vlastuin 39
Nathan Broad 16
It's also worth keeping an eye on last time they met, Round 4.
Michael Hibberd 66
Jake Lever 55
Oscar McDonald 51
Josh Wagner 50
Bernie Vince 48
Same Frost 36
Neville Jetta 25
Christian Salem and Jordan Lewis both played mid/wing roles this day for just 73 and 56.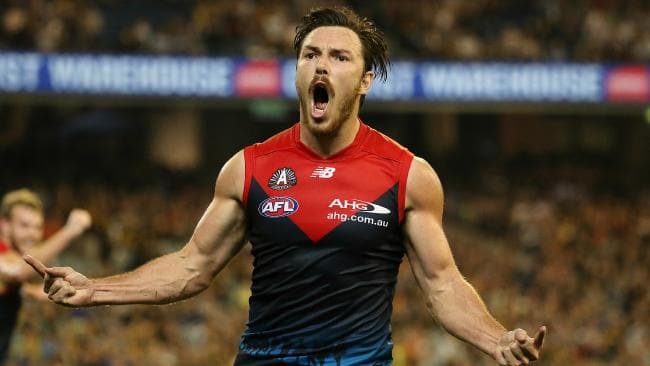 Value Picks
James Worpel and Harry Morrison are two value plays that come up against a nice match-up. Both come in under $10K and will be better for the run in their first final last week that produced scores of just 56 and 58 respectively.
Hawthorn vs Melbourne Cheat Sheet
The cheat sheet below gives you everything you need to know to help you build your DFS line-ups for Hawthorn vs Melbourne on Friday night.
The "Value" figure is especially important for DFS players as it provides an estimate of a player's worth to your team by comparing their projected score with their price. Ultimately, if you can fit more good value picks into your team, you're giving yourself the best chance of success.
*Cheat Sheet will be updated when the official team line-ups are announced.


All of the stats and information used in this article has been provided by the team at Fantasy Boss - one of the pioneers for DFS data in Australia. Remember that all projections are merely based off the statistical data provided and we can not guarantee player scores or success in your DFS contests, but we think this information should give you a good head start! Good luck!