daily fantasy sports articles
Golf Daily Fantasy Tips: 2018 US Open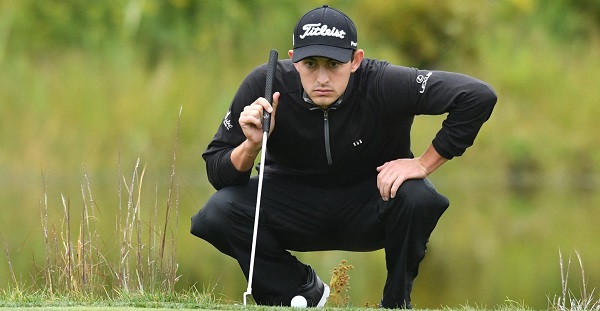 DraftKings is here! Finally! And it couldn't have come at a better time with the daily fantasy juggernauts set to roll out some absolute monster tournaments for this weekend's 2018 Golf US Open from Shinnecock Hill Golf Course in New York.
DraftKings major tournament for the weekend has a whopping $3,500,000 prize pool. Yep, you read that correctly. Not just that, they have another eight tournaments with a prize pool of over $100,000 plus countless other smaller tournaments for the big weekend!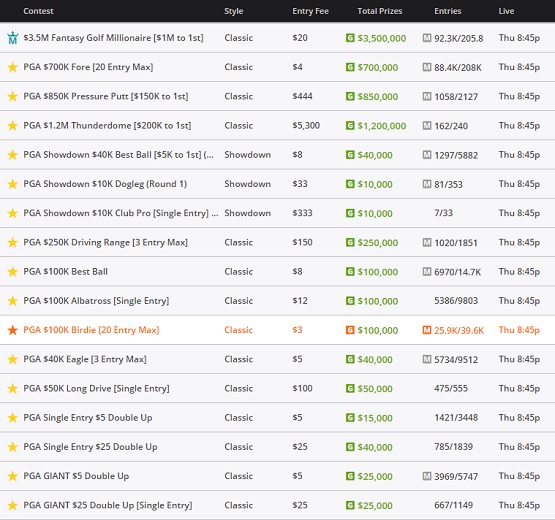 If you're unfamiliar with how daily fantasy golf works, we outlined the general scoring system for PlayON tournaments a while back in our how to play fantasy golf article. The DraftKings scoring system is very similar to that of PlayON, with some minor differences to the value of certain achievements! Check out the full scoring list for DrafKings golf below!
Remember, along with DraftKings, the folks at PlayON are also offering some fantastic tournaments for the US Open this weekend including a $10,000 Super Contest! Check our the PlayON lobby here.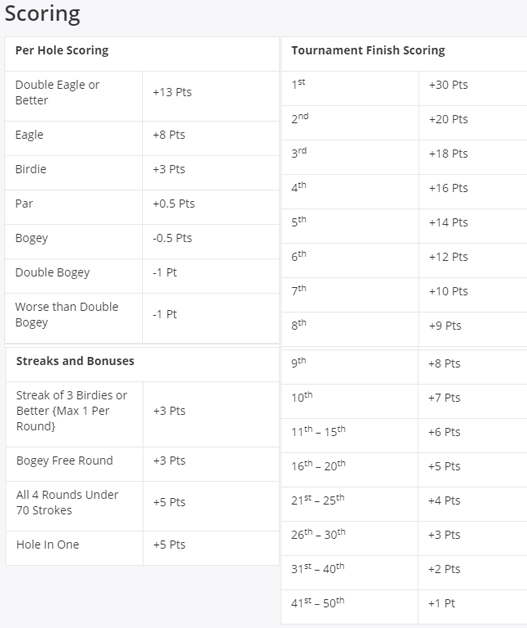 Now that we've got that sorted, lets get into some of our thoughts for the best fantasy picks for the 2018 US Open at DraftKings!
The Premiums
Jason Day ($10,500)
Justin Rose ($9,900)
Two players stand out above the rest when it comes to deciding who the anchor of your team is going to be this weekend and that is Jason Day and Justin Rose. The two have been dominant so far this year, racking up four wins between them already this year and are both suited to this course, particularly Rose who is still arguably the games best iron player and a uber reliable driver.
Best of the Rest
Marc Leishman ($7,800)
Phil Mickelson ($8,600)
Sergio Garcia ($8,700)
Of the mid priced players there's a few that standout to me. Phil Mickelson will be so desperate to get the US Open monkey off his back after finishing in the Top 10 on 10 different occasions throughout his career. Shinnecock was one of the courses where he finished top ten, back in 2004 and while that doesn't necessarily mean he will win this weekend, he's should go deep into Saturday making him a solid daily fantasy choice.
Marc Leishman has had three top ten finishes so far this year and backed up a ninth place finish at the Masters a few months ago with a great performance at the AT&T Byron Nelson only to finish second to Aaron Wise in June. In good form and always a chance to go deep on Sunday, much like Sergio Garcia.
Smokeys
Patrick Cantlay ($7,700)
Brian Harman ($7,200)
Xander Schauffele ($7,500)
Patrick Cantlay is the smokey that I really like going into the US Open. In 14 PGA tournaments this season, Cantlay has already racked up a whopping 5 top ten finishes including his debut win in the Shriners Hospitals for Children Open in Vegas earlier in the year. In those 14 tournaments he has only missed the cut twice.
Xander Schauffele is another youngster who has really impressed so far this year. He has only missed the cut in three of 17 events played so far this season and already has three top 10 finishes to his name along with another seven top 25 finishes.
_ _ _