daily fantasy sports articles
Good Friday turns great at SportChamps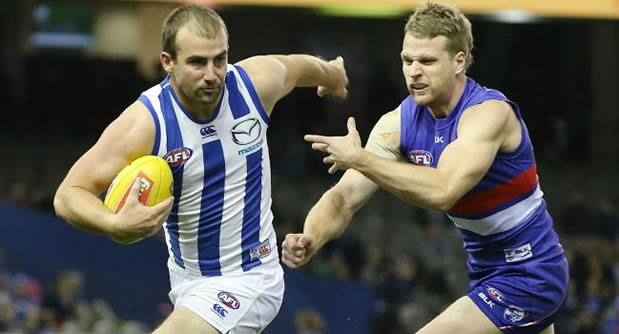 Good Friday has traditionally been a religious day spent eating fish and enjoying time with the family. But things were a little different this year. The AFL played a game on Good Friday for the first time in history, there were three games of NRL, and there was even a horse racing meeting on at Ascot. And when there's sport, that means punting...and I'm sure the good Lord would be happy with that.
SportChamps got into the spirit of turning Good Friday into Great Friday but hosting a special Good Friday All Sports tournament. With a $25 buy-in, players were able to spend their tournament dollars on a range of Good Friday sports from around the globe including Ice Hockey, Baseball, Basketball and of course AFL and NRL. The all-day tournament kicked off in the early hours of the morning with 39 entrants and a $1,175 prize pool, and when the final ball had been bounced it was Potter who emerged victorious.
Potter played it smart, going hard on North Melbourne at the line in the AFL and the Canterbury Bulldogs in the NRL. His five bets were all winners and that was enough to turn his start bank of 10,000 into 27,880 to collect the top prize of $254.46, narrowly ahead of Pumpa12 and WillyB.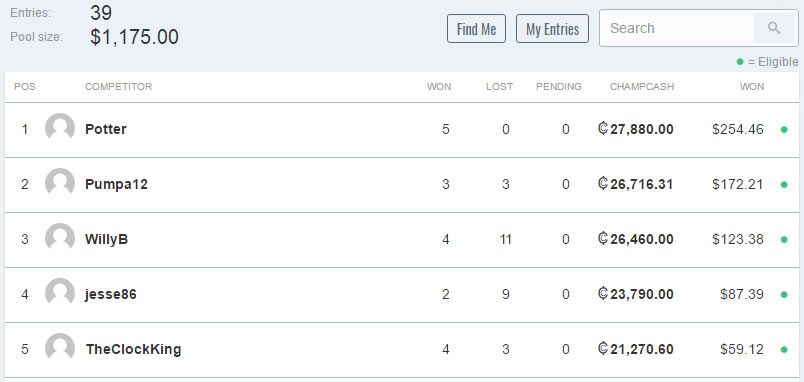 SportChamps also run regular AFL and NRL tournaments every weekend ranging from $10 to $50 buy-ins. This weekend would be dominated by SportChamps player born to hunt.
born to hunt would finish 2nd in the $10 AFL tournament, but claimed victory in both the $25 and $50 AFL tournament for a total collect of $628.43. Throw in a 4th place in the $50 NRL tournament for another $87.50 and it was a pretty good weekend for born to hunt who now climbs into the top 5 in the SportChamps rankings.