daily fantasy sports articles
How Do Australian DFS Sites Compare to Overseas?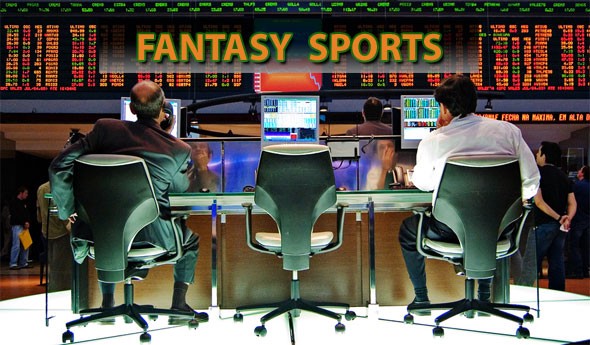 Daily Fantasy Sports is still in its infancy in Australia, so we thought we might take a moment to look ahead at what the potential might be for DFS in this country by comparing some of the key differences in Australian daily fantasy sites and those based overseas, particularly the USA.
Prize Pools
The most obvious difference and the one that pertains to the punters the most is the size of the prize pools.
Let's look at Australia's biggest daily fantasy site, Draftstars, for example and compare it to the USA's biggest, DraftKings.
Both sites offer NBA and NFL, but its more applicable to compare the marquee weekly sport at each site, which would be the AFL at Draftstars and the NFL at DraftKings. Draftstars regularly host three AFL tournaments on a Friday, Saturday and Sunday during the AFL season ranging from $25,000 to $50,000 in prize pool with the marquee events, such as the Grand Final, maxing out at $100,000.
At DraftKings, in a normal Week 13 NFL slate, there are six different tournaments worth $50,000 or more with the weekly marquee event sometimes topping out a prize pool of $3-4 Million! You can throw your hat in the ring for the US$1 Million dollar top prize for just US$20 or they also offer a US$3 entry tournament with a prize pool of US$1,250,000!

Number of Entries
Obviously, the massive prize pools on offer come with a much larger number of entries. It's a small downside, however, the percentage of players cashing out is around the same mark. While you might have to beat out more total players to cash, you still only have to finish around the top 30% to double up at least with a min-cash.
Also, the higher number of players doesn't hinder your ability to pick the perfect lineup. If you've played your fair share of Draftstars or Moneyball then you might have, at some point, picked an amazing lineup. Great lineups in Australia are likely to do just as well at DraftKings and one that won you a few thousand in Australia could make you a millionaire there.
Variety of Contest
Darftstars and Moneyball are great at offering exactly what the Australian crowd wants and have done a great job introducing the target competitions which work extremely well with less contestants in each tournament, however, their variety of competition type and entry fee still pales in comparison to that of the bigger sites overseas.
DraftKings offers tournaments for beginners who have entered 50 or less tournaments along with a massive range of head-to-heads, 50/50 double ups and multipliers all ranging from free entry to massive high roller entry fees of $10,000.
Maybe the best of all, however, is their satellite and qualifier tournaments, which offer players the chance to win their way into the bigger entry fee tournaments by first winning smaller tournaments much the same as the way poker satellites work. This is an area where a lot of Australian operators could improve in order to generate bigger prize pools.

Promotions
One thing Draftstars and Moneyball haven't really been able to get right so far is their promotions. Sure the 'Beat Barry' promotion at Draftstars is a fun one but doesn't really offer any value to the punters, with most players cashing 50c-$1 when they beat Barry.
Overseas, however, some of the promotions on offer are truly ridiculous. Take the DraftKings $1 Billion NFL promotion for example. Back in week one of the NFL season this year, punters had the chance to win a cool US$1 Billion in real cash by drafting the optimal NFL lineup for the week eg. the best possible player at every position. Obviously a tough ask, but wow, what a prize!
There's plenty of massive money promos like this that pop up regularly on DraftKings and FanDuel, which sees the masses flocking to their computers to enter teams. Maybe one day, we'll be able to see prize pools and promotions reaching those numbers in Australia some time soon!