daily fantasy sports articles
How Does DraftKings NBA Scoring Work?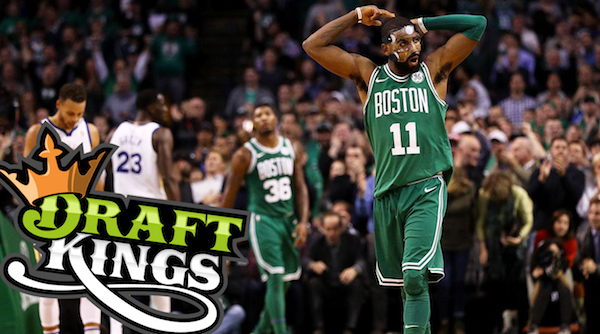 With the possibility of the biggest Daily Fantasy Sports site in the world, DraftKings, hitting Australian shores in the near future, we thought it was time to start running you through some of the ways it differs to Australian sites such as Draftstars and Moneyball.
Being an American company, DraftKings predominantly deal in the four major U.S Sports in the NBA, NFL, MLB and NHL. The Australian sites offer tournaments in some of the same sites but while you might think you're already familiar with the scoring systems, there are some differences in DraftKings scoring systems, so we'll run you through how the DraftKings rules and scoring systems work, starting with the NBA.
The NBA is quickly becoming one of the most popular sports at Moneyball and Draftstars simply because of its true 'daily' nature in that you can enter a team basically every day for six months of the year! The opening of DraftKings will only intensify Aussies love for the NBA with daily prize pools worth upwards of $200,000 and some culminating in over $1,000,000.
With so much money on the line you'd better know how the rules and scoring work, so here's a run down.
Rules:

In salary cap contests, participants will create a lineup by selecting players listed in the Player Pool. Each player listed has an assigned salary and a valid lineup must not exceed the salary cap of $50,000.
Contest results will be determined by the total points accumulated by each individual lineup entry (scoring rules summarized below).
Unlike Moneyball and Draftstars, which require contestants to select nine players, two from each position and one centre, DraftKings requires you to pick just eight players, sorted into these categories.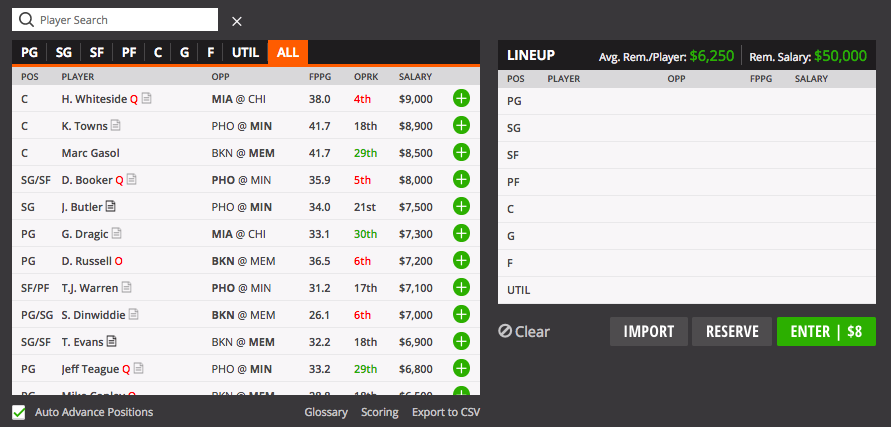 Scoring: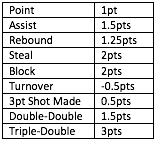 The scoring system differs somewhat to the Australian versions as well. Bonus points are awarded to ao plyer for a made three-point shot while a steal and block are worth just two points instead of three.
Bonus points are also awarded to any player who records a double-double or a triple-double from the five major statistical categories.