daily fantasy sports articles
How Does PGA Golf Daily Fantasy Work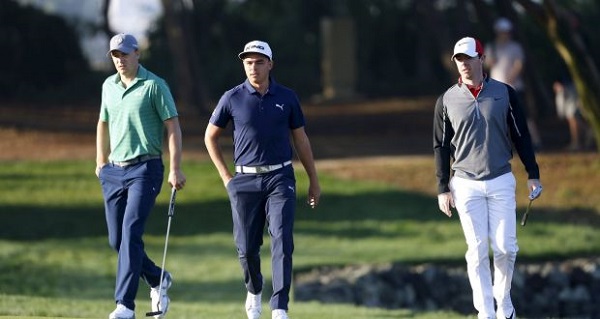 With the US Open concluded and two more majors to come this year, the 2017 PGA season is in full swing. Australian Daily Fantasy sites such as Moneyball and international sites like PlayON offer a wide range of Golf Fantasy Tournaments in all of the weekly PGA events.
If you're new to the DFS Golf scene then we'll give you a brief rundown of how the system works so you can be on your way and winning money asap.
Unlike real life golf, the aim of fantasy golf is to select a team of golfers who will score the most points. Most DFS sites will offer you a tournament long contest, which will last the whole four days of the tournament, while others will also offer single round contests.
Different sites will have different team sizes and slightly different scoring systems; however, most will adhere to the same basic principle:
Players score or lose points per hole +/- for eagles, birdies, bogeys etc.
Players score points for their tournament placing
Players can earn bonuses for streaks or things like a bogey free round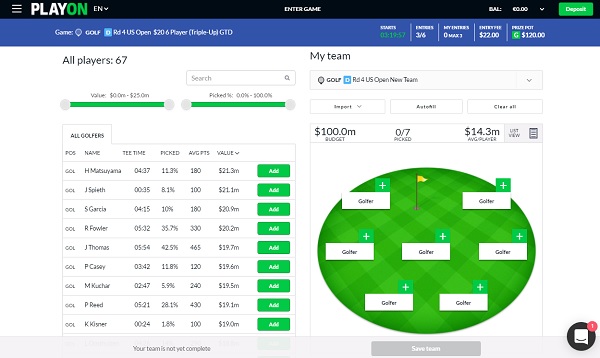 In the tournament long contest, the first and foremost thing you need to look for is players who you think will make the cut. Your players are with you for the duration of the tournament so if they get cut after the first two days then their score will stay as is.
There are a few factors that can help you in picking your team, they include current form, the tournament course and the conditions.
Current form is obviously one of the main factors in selecting your team. The easiest way to see who has been in form recently is to just check out the bookies odds, they generally have a great idea of who the big chances are.
More key factors are the course and conditions. While they might not always win, time and time again in the PGA we have seen local players or course members make deep top ten runs on their home course. Doing your research on what players play the particular course the most could be the difference. There is also the conditions and the style of course, long drivers and high green in regulation players who have above average iron play are more likely to play well on windy links courses while players with above average short games and putting will play better on parkland courses.
There are also some general DFS Golf rules that can set you apart. Bonuses are a big part of DGS Golf and players who can accrue them are worth their weight in gold. Streaky players who have the ability to hit multiple birdies in a row like Jason Day or Bubba Watson can earn you awesome bonuses while consistent players who have bogey free rounds on the regular like Jordan Spieth and Hideki Matsuyama are great.
Some of the bonuses that your players can earn points for are:
Streak of 3 birdies
5+ birdies in a round
Low round of the day
Bogey free round
All rounds under 70
We hope that this intro has been helpful, make sure to create your own Daily Fantasy Rankings account so you can keep track of your winnings across all the DFS sites moving forward!
Moneyball have a great range of Golf tournaments on weekly! Click the banner below to create your account and start playing!