daily fantasy sports articles
How Much Do SportChamps Tournaments Cost to Play?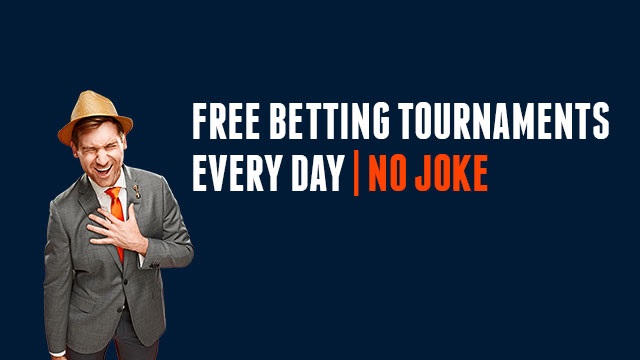 SportChamps are Australia's leading fantasy betting website. With almost $20 million in prize money awarded to players since their launch in 2016, SportChamps sports and racing betting tournaments are proving to be extremely popular and a fantastic option for fantasy players in Australia.
Fantasy betting tournaments are a hybrid between regular sports/racing betting and a poker tournament. You're competing against other players rather than against the bookie and whoever finishes highest on the leaderboard wins the lion's share of the prize money!
With the Spring Racing carnival starting to heat up, now is a great time to check out the offerings at SportChamps. They have tournaments for players of all budgets and prize pools that provide excellent value for money.
So the question is how much do SportChamps tournaments cost to play?
The good news is that there is something for everyone!
For new players, SportChamps run a variety of freeroll tournaments every day across both sports and racing products. This gives you the opportunity to try out the software without risking any real money, and sometimes SportChamps will even sweeten the pot with some free cash or bonus bets to win! Look for the FREE icon at the top of the SportChamps lobby.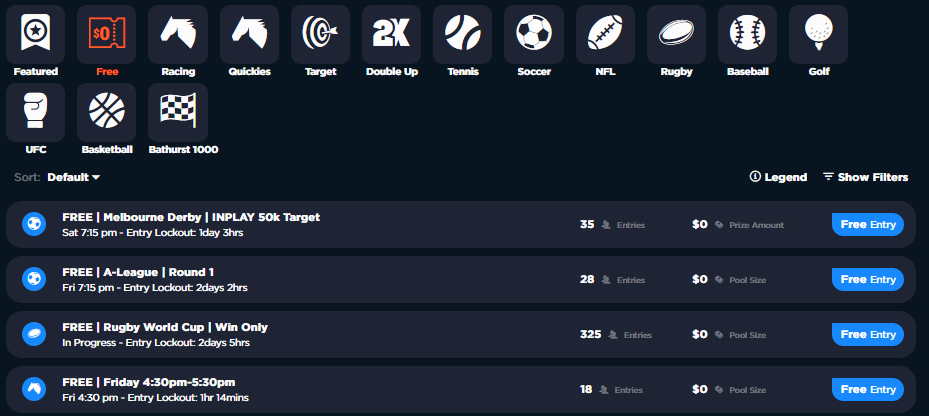 However if you're ready to dive into the deep end, then make a deposit and jump straight into some real money competition. The buy-ins start from as little as $2 on "Tight Arse Tuesdays". That sounds cheap, but the prize pools for those contests can still reach several thousand dollars, so there's good money to be won.
From there, SportChamps contests are available for $5, $10, $20 and $50 buy-ins every day, and there's even the occasional "High Rollers" contest with a $200 buy-in.
The way it works is that you pay the buy-in to enter the tournament, and all players will receive a start bank of $10,000 in "Champcash". It has no real-world monetary value, but you use the Champcash as your fantasy betting currency to wager on real-world sporting events that are part of that tournament. So for example, you might be betting on all of the races at Flemington on a particular day. Or you might be betting on the results of the evening's English Premier League matches. The contests cover a wide range of sporting events, so you're sure to find something that tickles your interests!
If you bet on an outcome and miss, don't worry. Most tournaments also have an option to rebuy so if you run out of your fantasy currency during the tournament, you can purchase a rebuy that gives you a fresh stack of Champcash and a second shot at winning the tournament.
The prize pools for SportChamps tournaments can vary depending on the level of buy-in, but the largest contests during the Spring Racing Carnival can easily reach $25,000 or more for a $50 buy-in. For the smaller budgets, they even have a $10,000 prize pool on offer for just a $2 buy-in. That's tremendous value for money!

SportChamps offers a unique platform for skilled fantasy betting players to earn some serious money. And for those starting out, we'll give you a head start with our strategy articles over the coming weeks to provide you with great insights into the tactics employed by successful SportChamps tournament punters.
Now is an exciting time to join SportChamps with some large guaranteed prize pools set to take place over the coming weeks. Sign up through the links on this page and become the next SportChamps champion!
For more information about SportChamps and how it works, why not check out our SportChamps Review page?