daily fantasy sports articles
How much does it cost to play Daily Fantasy Sports?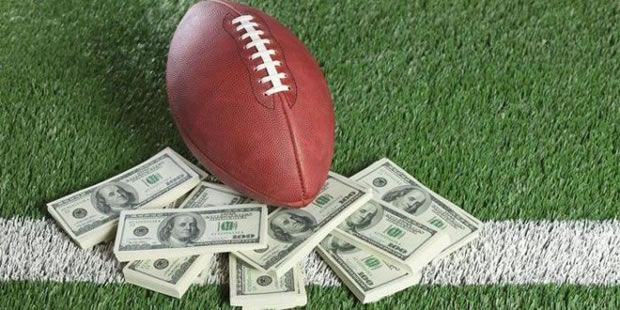 One of the first questions that new DFS players ask is, "How much does it cost to play Daily Fantasy Sports?" Beginners often have limited bankrolls so it's important to know what you're getting into when you step into the world of DFS, but the great thing is that there are plenty of options. It's really up to you how much you want to spend when playing Daily Fantasy Sports with a range of buy-ins available to suit any budget.
Free Tournaments
Our advice to you if you are just starting out would be to take advantage of the great free tournaments that most Australian DFS sites offer these days. It's a great way to get a feel for DFS and learn the different types of competition formats and scoring systems before you start wagering real money.
Most DFS sites will offer daily or weekly free-to-enter tournaments in sports such as AFL, NRL, Soccer, NBA, NFL and Cricket. If you can't seem to find the free tournaments, DFS sites like Draftstars and Moneyball will allow you to filter the competitions in the lobby, so simply select 'Free' in the entry fee criteria box and you should be directed to the freerolls.
A couple of really fun and free tournaments are the 'Beat The Star' competitions at Draftstars. AFL and NRL legends Barry Hall and Wendell Sailor will both select a team in their respective sporting codes every week, and if you beat either one of them you'll take a share of $10,000 with everyone else that came out victorious as well!

Types of Contests
The type of contest you play will also determine how much you'll be spending and how much you stand to make. Massive multi-player tournaments are usually low-risk, high-reward. For example, you could pay between $2-$5 to enter a tournament with 1,000 other players with the winner taking home as much as a few thousand dollars. Often these types of tournaments will be dominated by experienced players who will enter multiple teams to increase their chances. You can always get lucky, but if you don't fancy your chances of pulling off a one-entry miracle, you can also look for the tournaments that don't allow multiple entries.
Limited multi-player tournaments often feature anywhere from 10-50 other contestants and are sometimes set up so that if you finish inside the top half of the contestants, you'll double your money. If you trust your knowledge of any particular sport but don't fancy the luck it takes to win a massive multiplayer tournament, then this is probably the style for you and is a great way to build a bankroll.
The last contest type is the head-to-head contests. H2H is exactly what the name implies - it's just you against one opponent and winner takes all (after the respective DFS site has taken their cut, usually 10%). This game type is not for the faint of heart. You can sometimes get lucky and draw a fish but these contest types will often house experienced players looking to make a quick double up off inexperienced opponents.
Buy-in levels
After all the advice on what to do and how much to spend, there's really only one thing that matters when asking the question of how much it costs to play DFS, and it's completely up to you. The buy-in to every contest is clearly visible on the information page. Buy-ins can range from as little as $1 right through to high roller tournaments that can cost thousands to enter. However a lot of the most popular contests are priced around the $10-$15 mark and can sometimes have a top prize of $10,000 or more!
Whether it be a $5 or a $50 contest, if you back your knowledge and think you can beat out your opponents, then chances are you'll withdraw more than you deposit! So our advice is to start slow and build your way up to being confident enough in your DFS knowledge to enter the big tournaments offering the major prizes.