daily fantasy sports articles
How Much Do TopBetta Tournaments Cost to Play?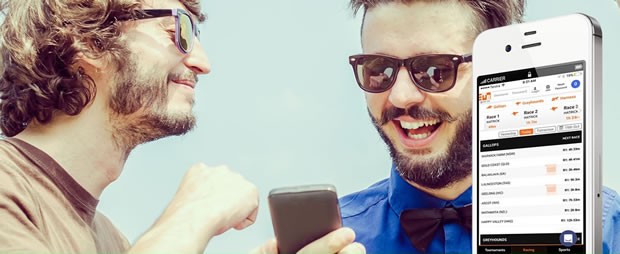 TopBetta fantasy sports and racing betting tournaments are the hottest new thing on the fantasy scene in Australia.
Well in actual fact, they've been around for a while but they are at the stage now where the prize pools are growing and it's time for us fantasy players to take some serious notice!
The tournaments are kind of like a hybrid between regular sports and racing betting and a poker tournament. They're a stack of fun and we highly recommend getting involved.
One question we are often asked is how much do TopBetta tournaments cost to play?
The easy and simple answer is, the price can vary!
To start with, TopBetta runs a variety of freeroll (no cost) tournaments throughout the week that give users the chance to win bonus credits and tickets into cash tournaments.
So theoretically, you can build yourself a nice fantasy betting bank without putting down any cash at all!
However, if you'd like to ramp things up from the get-go and start competing for some real prize pools you can get started for as little as $1.25.
That's right, cash tournaments start at $1.25 entry price point. From there, they have $2.50, $5 and $6 tournaments, $10 and $12, $20 and $23, $55, $110, $1100 and even the occasional super high rollers.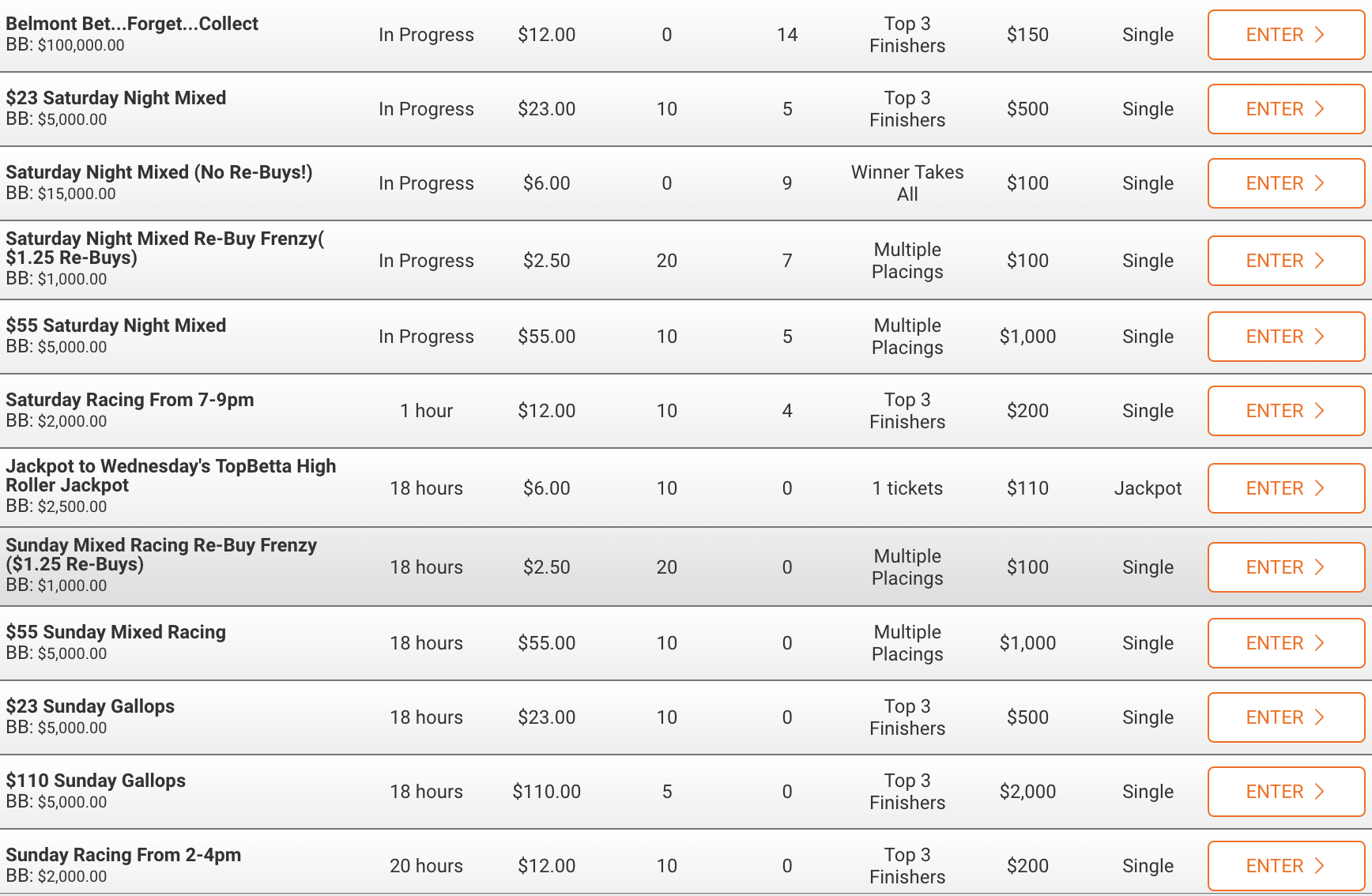 You buy-into a tournament for the nominated fee and you and all the punters in that tournament receive a set amount of 'Bettabucks' (a form of fantasy betting currency) to use across all of the events within that tournament.
The starting Bettabucks stack size you get to play with can vary based off what the cash buy-in is.
TopBetta literally cater for every single level of punter leaving you no excuse but to jump in and give them a try.
Most tournaments also have an option to rebuy so if you run out of your fantasy currency during the tournament, you can purchase a rebuy that gives you a fresh stack of bettabucks and a second shot at winning the tournament.
The prize pools of TopBetta tournaments usually vary depending on the level of buy-in but we have been informed that there will be some large prize pools for the lower price points such as the $6 and $12 buy-ins over the next few months.
The daily $55 tournaments often end up with a prizepool well over $3,000 and the pools are only getting bigger.
TopBetta also ran a huge $200,000 guaranteed tournament over the Spring racing carnival, with some even bigger tournaments planned in future!
There is some serious cash to be won for skilled TopBetta tournament players. Keep an eye on our site over the next few weeks as we dive deeper into some of the tactics employed by successful TopBetta tournament punters.
The next few months shape as the biggest yet for TopBetta tournaments with some large guaranteed prize pools set to take place, now is the time to get playing!